CheckAshleyMadison.com, a website that allowed users to check whether an email address was registered with affair site Ashley Madison, has been taken down following an apparent copyright claim from Ashley Madison's legal team.
The site sprung up within hours of the huge leak of the private information of 32 million users on 19 August.
Users of the site could simply enter an email address or phone number into a box, and have the site check the details against the database of leaked information.
The site would then instantly confirm whether or not the email address was included in the huge data dump.
Ashley Madison has been hacked. Use this to see if your account is in the leak. http://t.co/AKFh6kKQLd pic.twitter.com/LuQZPUJYL4

— Dominia the Grue (@TheRealDominia) August 19, 2015
However, the site's functionality has now been removed, and has been replaced with a message that claims the founders of the site were hit with legal threats over alleged copyright breaches.
The message says: "During the creation of this site, we made it clear that we wanted to give Ashley Madison's users the ability to check if their accounts have been compromised due to the seemingly faulty, and thoughtless work done by Ashley Madison's development team."
"We have given several users who have contacted us information about the leak, and we tried out best to help them understand the situation."
"In every single case, we have removed information from our server on request by the user."
They added: "Ashley's Madison's legal team has served us with a DMCA takedown request forcing us to shut down this service."
"We hope that Avid Life Media [the company that owns Ashley Madison] will follow up in the coming days with some sort of help to their userbase and a formal apology."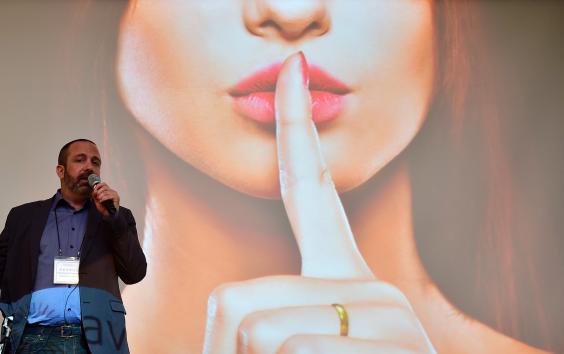 Speaking to The Independent, one of the site's creators, who did not want to be named, said: "Between 9am and midnight last night we received 212,000 unique visitors and 247,000 total page views. We had to up our server size multiple times, and still we weren't able to handle all the traffic."
"Our site actually became more popular after the DMCA takedown. Even at 5am with no real content on our site we have 700 users on the site right now."
They added: "While initially we had concerns that perhaps we were making it too easy for spouses to check on their significant others, we now feel comfortable that the little light we cold shine on the situation was a net positive for those affected."
The best, worst, and most unusual dating sites
The best, worst, and most unusual dating sites
1/18 Clown Dating

"It's no fun looking for love when you're a clown, behind all the make-up and the red nose is a lonely heart. Clowns are unique entertainers loved by some yet feared and hated by others. Luckily Clown Dating is here to help."

2/18 Dead Meet

"A dating networking site for death industry professionals"

3/18 Tinder

"Tinder is the fun way to connect with new and interesting people around you. Swipe right to like or left to pass. If someone likes you back, it's a match!"

4/18 Plenty of Fish

The largest dating site has over 90 million users

5/18 Ashley Madison

Ashley Madison "offers services to married folks looking for something on the side". It already has over a million members, as chief executive Noel Biderman said that British adults were most likely to have an affair than in other comparable countries

6/18 Sea Captain Date

Sea Captain Date website claims to be the only place for Sea Captains to connect with men and women who share a love of the ocean

7/18 E-harmony

Those on a more serious quest for love tend to choose the UK's largest dating site for professionals such as E-Harmony, which has a huge list of compatibility criteria on which it pairs its users

8/18 Feet Dating

The cybersphere also boasts a plethora of dating sites for those who want to tailor their sexual fetishes like Feet Dating ("to please everyone who has a foot fetish")

9/18 Guardian Soulmates

"Soulmates community features thousands of smart, modern, independent people who are worth getting to know"

10/18 Singles with Food Allergies

The founder claims that dating can be a nightmare for those who suffer severe reactions, since popular venue choices so often include food and drink

11/18 Herpes Dating Service

"Living with HSV is something that initially may take some psychological adjustment for some patients. It does not mean the end of your sex life or that you will need to remain unmarried for the rest of your life."

12/18 Match

Probably one of the most popular choices for tech-dating newbies

13/18 Miss Travel

Miss Travel website asks users to select from two options "attractive" and "generous", and pairs wealthy globe-trotters with hot companions

14/18 Pensioner Dating

Pensioner Dating offers a forum for "older people who want to meet new friends and companions"

15/18 Singleparents.ie

Singleparents.ie is "Ireland's number one dating site for single moms and dads"

16/18 S&M Dating

S&M Dating describes itself as a site for "beginners to the S&M and BDSM devotee"

17/18 Sugar Daddie

On the site, it says: "Sugardaddie.com is a high quality dating site for successful men who have financial security and confidence and attractive single women."

18/18 Uniform Dating

With more than 135,000 active users, Uniform Dating says each of their users receives an average of 22 winks and flirts each month
"After witnessing lists of university professors, American armed service members, and others be published in raw text, sometimes accompanying very specific location data, we feel that on balance, the tool we provided for those who are being exposes helped rather than hurt."
In another copyright claim linked to the leak, Avid Life Media said that the company owns all the intellectual property in the data.
They added that since the data was stolen by hackers and posted without their permission, it represents a copyright breach.
The final part of the statement on the remnant of CheckAshleyMadison.com reads: "We also hope that all of you affected by the leak will be able to find some sort of comfort in the near future."
The Independent has contacted Avid Life Media for comment.
Reuse content