The mammoth Las Vegas tech trade show, CES, is over for another year. It was even more mammoth this year, covering 2.47 million square feet of exhibit space, with 3,800 exhibitors. There were 170,000 people there, most of them ambling annoyingly right where I was trying to hurry.
Sometimes you feel CES is the same year after year: this will be the year of the drone, we were told. We were told the same twelve months ago, just as 2015 was going to be when wearables hit the big time. Both were on show in much bigger numbers this time around. 
Still, there were new gadgets, some of which are almost ready. Here's a selection of the half-dozen most striking items I wish I'd stuffed into my carry-on.
HTC Vive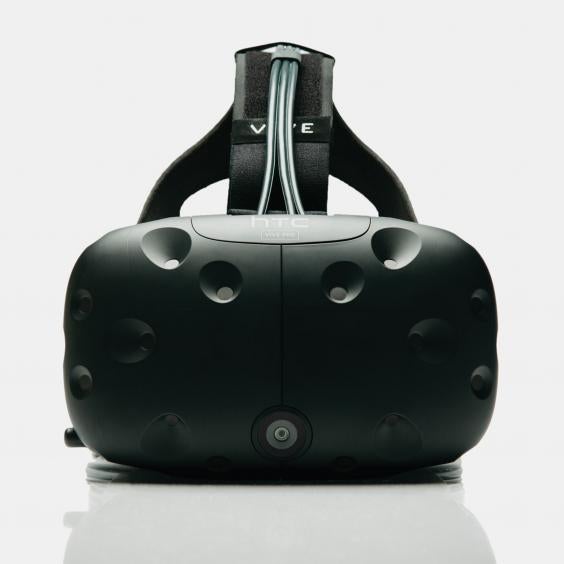 Virtual reality is one of the buzz phrases of CES. The original VR helmet, the Facebook-owned Oculus Rift, had its price announced. It was pricier than expected (£499 and you need a powerful computer to connect to it) which means that rival versions could be cheaper. HTC revealed the latest version of the HTC Vive with a new feature called room tracking. Of course, it does all the things VR is great for, creating a 360-degree world that you can interact with fully. But now, as you walk towards the edge of a room, or an object in, you know, the real world, the headset shows a blue wall to stop you in your tracks. And a camera system lets you see objects in the room ghosted over the virtual environment. The Vive stood out for me because of its unbelievably smooth graphics with none of the motion sickness some VR headsets have been known to cause. It's due in April with price to follow soon.
Panasonic DX900 TV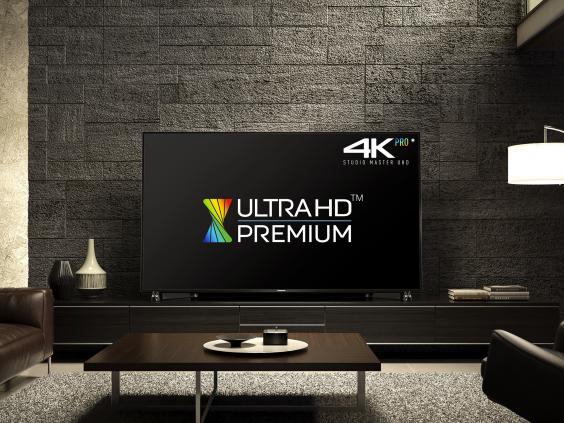 TVs have always been at the heart of CES and this year was no different, with striking releases from all four big players: Samsung, LG, Sony and Panasonic. I saw a lot of beautiful screens. LG's OLED TVs look stunning, though they suffer a little in bright living rooms. Panasonic's flagship DX900, due in the next month or two, has the most impressive picture at all. It was the first TV to be certified as meeting the new Ultra HD Premium standard, so it has precise levels of brightness, resolution, contrast, black levels and more. Whatever the details, the results were spectacular. Not least, 512 individually controlled lighting zones are kept isolated from one another by a honeycomb structure. So black areas and brightly lit ones won't overlap. The standard includes compatibility with HDR, the latest TV tech which promises bright skies and deep shadows are both full of detail. This is easily the best TV picture I've seen, though LG has promised a screen with even higher resolution (8K) before the end of the year!
Knomo Drop & Go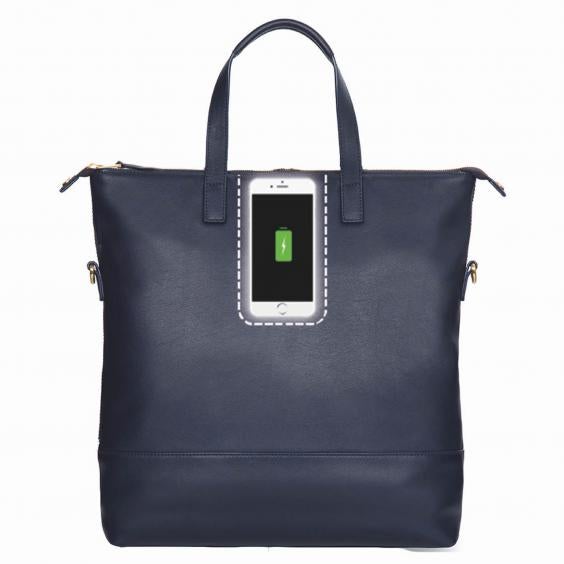 Wireless charging pads for phones mean no more fiddling about to insert cables. Sounds minor? Not when you're used to just plonking your phone down. It's one of those little pain points which are best avoided. Knomo, the brilliant London-based bags and luggage maker, has created a special iPhone 6 case. Put that on your smartphone and when you just drop it into the special pocket on the front of the bag, it'll automatically connect to start charging from the battery supplied. This feature will be on the company's top-end bags to start with but expect it as an option in lower-price models soon, too.
Naim Mu-so Qb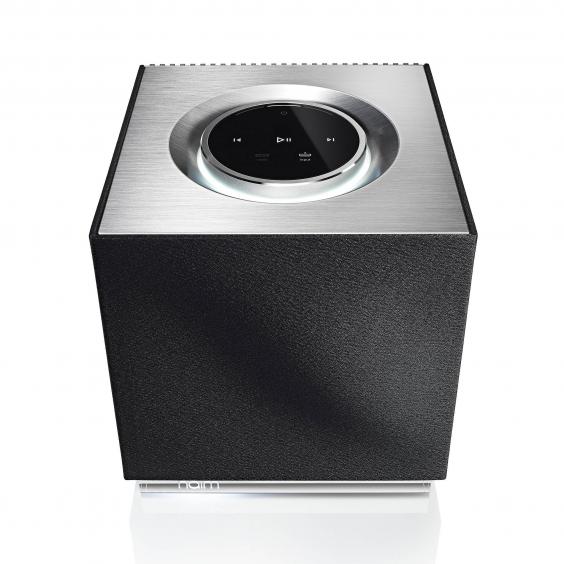 Naim is the high-end audio maker in Salisbury which last year launched the Mu-so. At £895 it wasn't cheap, but a snip compared to the company's premium products which retailed at over £100,000. The Qb (it's more or less shaped like a cube, get it?) and compact enough to fit more or less anywhere. The original Mu-so is bigger and needs more space. The dial that controls inputs, volume, playback and so on is a handsome touchscreen. Most importantly, the sound is stunning, a close match to the outstanding audio on the first Mu-so, with plenty of bass, volume and rich detail. And it's £595, so a substantial saving on the original. Although it'll still be too expensive for some, this is a great piece of kit.
Nextbit Robin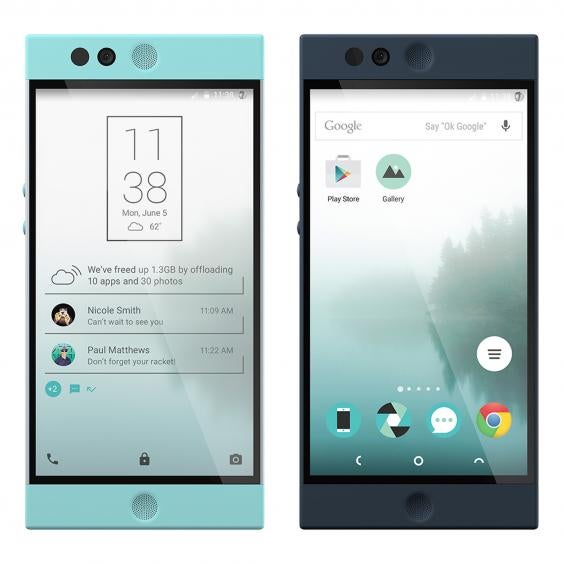 Mobile phones aren't a major part of CES but the just-launched Nextbit Robin was there, and looked fantastic. This is a smartphone designed by Scott Croyle, formerly of HTC and responsible for great phone design then, too. The Robin, with its rectangular corners, matte-pastel back and LEDs to show you battery strength, is designed for the Cloud. There's 32GB of storage on board but it also has access to 100GB of cloud storage so you never run out of space because it can up- and download apps and content as space allows. You can specify what content stays aboard the phone so you're not marooned if your signal drops. 
Technics SL-1200G record deck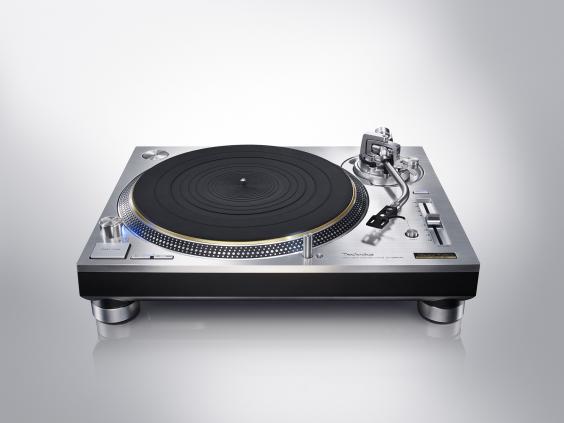 Vinyl is enjoying a renaissance. So Technics previewed a phenomenal high-end deck. It will go on sale in April and will probably cost around £2,500. This is a new version of the turntable that every top DJ favoured. This looks as striking, is as capable and powerful as previous versions. The direct-drive motor has been improved to banish cogging – sound degradation caused when there are minute vibrations as the deck spins. There are features enough to satisfy the most demanding DJ. 
Reuse content