Dyson has unveiled a new vacuum cleaner that gets rid of the need to unclog filters.
Using 350 vibrating "flexible tips", the new hoover — the Big Ball — pushes dust into the bin and so is unable to clog a filter.
Hoover filters help them to filter tiny bits of dust from the air that they suck in. But the dust can then build up on that filter, clogging the airflow.
Dyson prides itself on its hoovers never losing suction, and so the filter was a problem. The new models don't lose any suction even when the bin is nearly full.
The news comes as an independent survey by the German Institute for Quality showed that Dyson was the country's favourite vacuum cleaner. Many of the other large brands are German — including Miele, AEG, Bosch and Kärcher.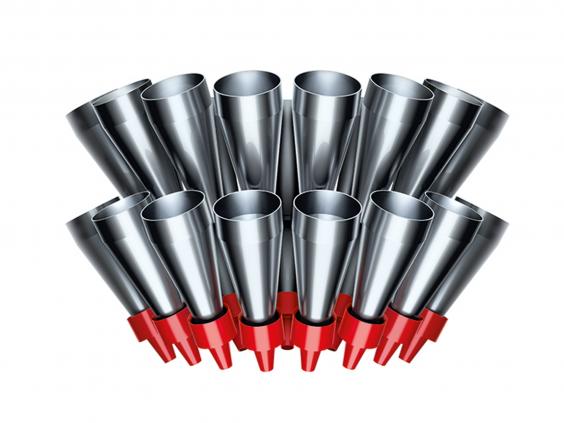 The new vacuum cleaner has smaller cyclones, which makes it capture smaller dust particles, but makes it easier to clog any filter. To avoid that problem, the company instead uses the tiny oscillating tips, which it calls Cinetic, which push dust straight into the bin.
The hoover also uses Dyson's ball technology, which features a big sphere on the bottom and allows the hoover to roll much more easily. The ball is bigger than ever, giving the hoover a lower centre of gravity and making it easier to drive around the house.
Reuse content