Facebook revealed a new service that will allow users to log in to sites anonymously yesterday, as it hopes to become an even bigger part of everyone's internet. The feature is the latest attempt by the social media giant to keep users, but is likely to disappoint developers and those looking for more radical changes to the site.
Using Facebook to log in to site often means disclosing personal information such as users' name and gender. But they will now be able to choose how much information to show, co-founder and CEO Mark Zuckerberg told the company's f8 conference for developers.
The option will mean that users don't have to remember usernames or passwords, but won't be forced to disclose who they are.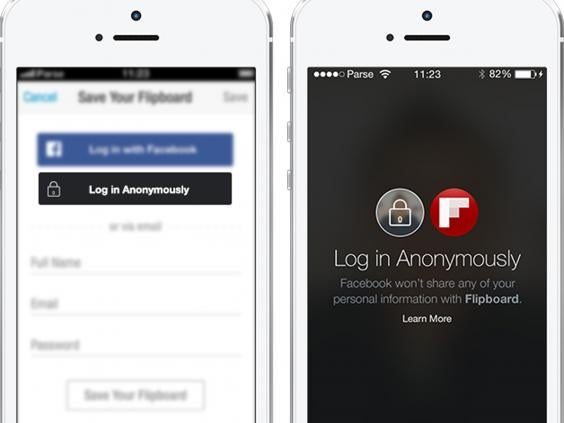 The move is likely to prove unpopular with developers who rely on the information for advertising revenues. Facebook will continue to collect data about which sites users are visiting.
The company's famous mantra, 'move fast and break things', has been changed to 'move fast with stable infra', Zuckerberg joked. The company is less likely to push out products that were not yet finished, he said.
Facebook's last conference was held in September 2011, when it revealed Timeline, a refresh of the news feed.
Reuse content