The 'pit stop' feature on Google Maps has finally arrived on the iOS version of the app.
The tool allows users to search for places to stop while still in navigation mode. 
At a click of the magnifying glass button at the top of the screen, they can choose to see the locations of petrol stations, motorway services and restaurants on their route.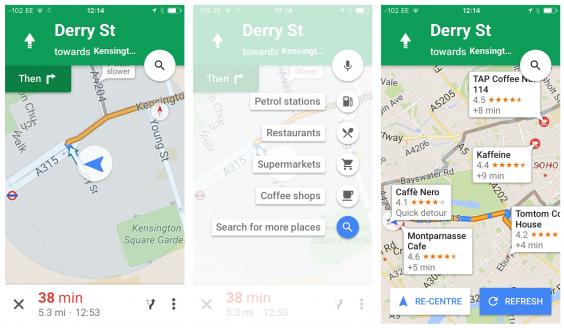 After choosing a category, they'll get shown potential detours they can take, along with ratings for the destinations and information about how much extra time a stop would add to their journey.
The feature also supports voice control, so you don't have to mess around with your phone while driving.
The feature is available in the in the Version 4.16.0 update, which came out on 29 February. The update also includes a 3D Touch shortcut for iPhone 6S users, which lets them quickly get directions to home and work from the phone's home screen.
It's a small new feature, but one that could make long journeys a little easier.
Reuse content