Google is preparing to significantly expand its Google Glass project with the expansion of its Explorer program and the release of an updated Glass device.
Current Glass-owners who purchased the device before 28 October 2013 will be offered an optional upgrade to "Glass 2.0".*
Details on the hardware update are thin on the ground though, with Google saying only that the new devices will "work with future lines of shades and prescription frames" and "include a mono earbud." Google have also clarified that the earbud is removable.
Presumably this means that the bone-conduction module that replaced traditional earphones in the original Glass has not been completely well received. Apart from this, the new device (seen above and below) looks nearly identical to the original Glass.
In addition to the hardware update Google is also widening its Explorer program with existing owners (those that purchased Glass for $1,500) now able to offer the product to three friends each.
"We're counting on you to get Glass to the people you think will make great Explorers," said Google in Google Plus post announcing the news. "More Explorers means more feedback, and more feedback means better Glass."
Although Google has said that they will put Glass up for general sale in the US at some point next year, its current approach mimics the roll out of Gmail – with personal referrals driving the spread of the device amongst interested users whilst also providing Google with a free pool of product testers.
Although the privacy debate around Glass is far from being settled (and in all likelihood will never be) new features are being steadily introduced to the smart-glasses.
A software update for Glass released earlier this month included a voice-command file with a number of intriguing phrases including "learn a song", "call me a car", "create a 3D model" and "tune an instrument".
Currently Glass offers features already available via smartphones and Google Now (users can ask for directions, search restaurant reviews, check mail and – of course – search with Google) but it seems a given that Google will want to leverage the product's unique form factor to sell it to the masses.
The "tune an instrument" instruction is entirely suited to a hands-free device whilst another newly-discovered command - "find a recipe" - would help keep sticky fingers off a recipe book or iPad.
Glass will need to push functionality like this if their smart-products (and we could include the rumoured Google Watch in this category) are to ever find an audience beyond the Silicon elite.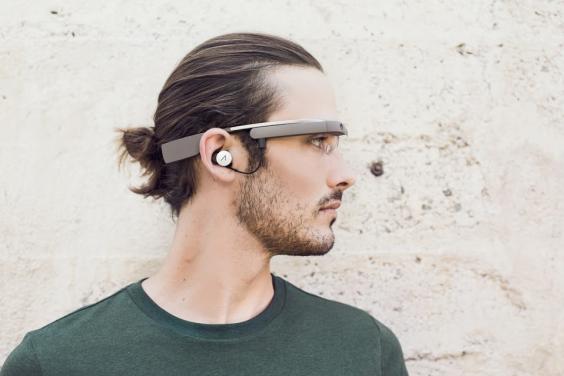 *Not a Google-endorsed phrase
Reuse content