Rockstar has followed up on its Valentine's Day Massacre update for GTA Online with a business-themed pack to be released on 4 March on Xbox 360 and PS3.
So what's new?
Vehicles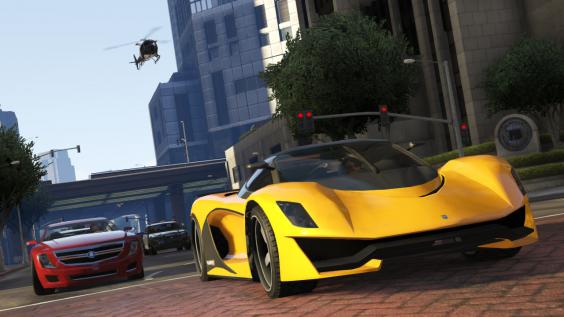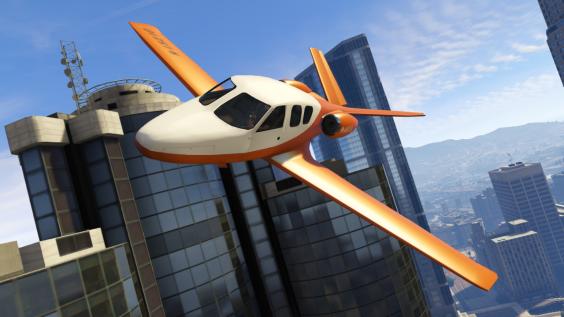 'Thrill-seekers and weekend warriors can hop in any of three all-new, blazing fast sports cars: the Albany Alpha, Dinka Jester and Grotti Turismo R... or take to the skies in the new Vestra airplane.'
Weapons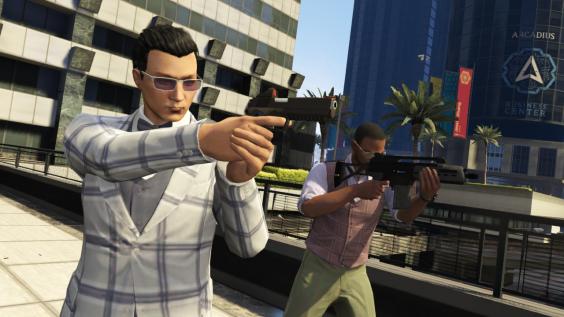 'Swing by Ammu-Nation to pick up two new weapons, the Heavy Pistol and Special Carbine, which both offer some serious firepower. '
Clothes
'Dress for success with formal and business casual attire options like new suit jackets, slacks, glasses, heels and blouses, or don new all-business hairstyles and currency themed tattoos. There's also a collection of new masks, perfect for disguising yourself during the next hostile takeover.'
All these new toys will be available for a limited time, but remain with you forever once purchased.
It was the same deal with the Valentine's Day pack, which expires this Sunday 2 March.
Rockstar says more updates will follow the business add-ons, bringing online heists, a capture creator update, new assassination and flight school missions for story mode and more.
Reuse content