Hatred, a game that lets players simulate a mass murder, has been restored to sale just a day after it was pulled from the most popular online games marketplace.
The game had been pulled from Steam's Greenlight, which lets users support indie games to get through to the site's main store, yesterday, just a day after it was launched. At the time, its creators said that they had been told it violated the site's terms of service.
The game's page was re-activated, quickly attracting support from the many groups that saw the removal as a free speech issue, as well as condemnation for the violent content of the game.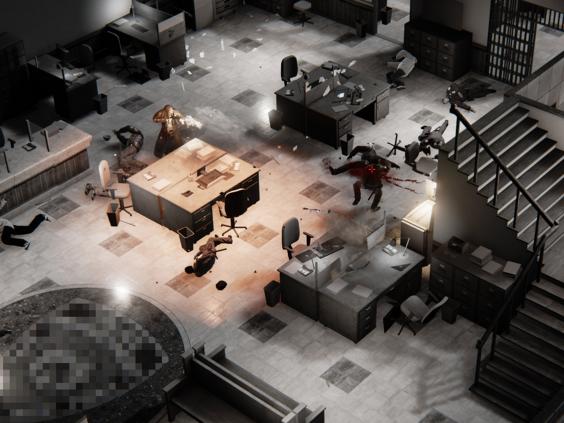 Destructive Creations, the developers of the game, posted an email on Facebook that they claimed to have come from Gabe Newell, the managing director of Valve, which runs Steam.
Yesterday I heard that we were taking Hatred down from Greenlight," the letter read. "Since I wasn't up to speed, I asked around internally to find out why we had done that.
"It turns out that it wasn't a good decision, and we'll be putting Hatred back up. My apologies to you and your team.
"Steam is about creating tools for content creators and customers. Good luck with your game."
Reactions to the return of the game were mixed. Some seemed to indicate that while they thought the game was unlikely to be good, they'd support it anyway: "I'm buying simply out of principle", said one.
But others were more critical: "Why would anyone need a Breivik simulator?"
Reuse content