At the ripe of age of five, Instagram is no longer just a platform for sharing highly-planned selfies and photos of your dinner, but is now also hosting its first ever game.
The game is based on cult animated series Rick and Morty. The critically acclaimed Adult Swim sci-fi series follows alcoholic scientist Rick Sanchez and his impressionable grandson Morty Smith as they explore the universe.
The Rickstaverse game transforms Instagram into a hidden object-style game, where fans of the show can delve into 25 different worlds.
To create the Rickstaverse, developers created and linked some 80 Instagram accounts, according to Mashable.
By tapping on a photo, players can use tags to travel to different planets and dimensions.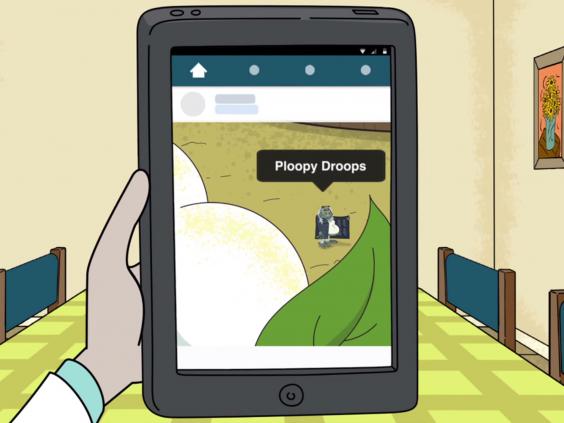 Collectibles are also hidden across the game. If a player collects them all, they will receive exclusive clips from season 2 of Rick and Morty.
Features include a 'Jerrygotchi' where players can control Morty's dad, Jerry Smith.
Reuse content