Every year since 2007, Apple has released a new iPhone. This year, however, there are two, both available from Friday – a recognition that Apple needed to win back customers from Samsung and other rivals.
With the new models Apple seeks to appeal to two groups: the high-end smartphone buyer, formerly iPhone-loyal, as well as the customer who wants something funkier, brighter and cheaper.
Only a bit cheaper, mind. The iPhone 5c is a middle-range priced phone, but looks glamorous and classy. No corners have been cut – this is a more powerful phone than last year's iPhone 5, with a longer-lasting battery and improved front-facing camera.
The plastic case is smooth, astonishingly shiny and warm  to the touch – the smooth edges and exceptional build quality make it one of the most appealingly comfy-in-the-hand phones.
It comes in five colours – all of them dazzling. They match the new, radically overhauled operating system.
Incidentally, for a cheaper iPhone, you're looking at the iPhone 4s which stays on sale at a lower price. Even this feels fresh thanks to the new software. Some owners will feel the free software upgrade – available to download today for all handsets from the iPhone 4 onwards – offers enough innovation to make buying a new phone a low priority. Innovations like FaceTime audio which routes phone calls through the data network: these sound crisp and sharp, often better than traditional voice calls, in my experience.
But it's the iPhone 5s which is the main event. Superficially similar to last year's iPhone 5, it crams a lot more into the same chassis. First, there's a new, super-fast A7 processor. In the week that I've been testing the 5s, I've been impressed at how much faster everything – everything – moves. There's a motion co-processor which helps out by doing some of the heavy lifting, measuring movement in clever ways to save on power usage. If it senses no movement for a long time it figures you're not using it, say because you've left it in your gym locker. So it saves power by checking with the network less often. It's a modern philosophical conundrum: if a Facebook update arrives in a phone when nobody's there to hear it, does it make a sound?
The processor also powers the new camera. It's an 8MP model like on the iPhone 5 but with a bigger sensor and larger, more effective pixels. Only one phone, the HTC One, has bigger pixels. The processor means there's not a whisker of shutter lag. There are impressive features like burst mode (shooting 10 pin-sharp images in a second) and slow-motion HD video, both of which make viewing other people's holiday memories less painful. In practice, the camera on the iPhone 5s is among the most advanced available. And the results are tremendous.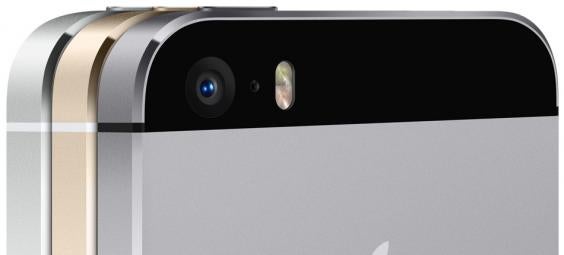 The other stand-out innovation is just wonderful: the fingerprint sensor that sits invisibly inside the home button. Many email systems require a phone to use a passcode lock but touch the Touch ID sensor and it recognises you and unlocks the phone. It's less fiddly than typing codes and feels deeply intimate. It's quick to set up and in a week's use has almost never needed more than one attempt to recognise my thumb.
Both these phones are impressive, capable and significant upgrades over last year's model. The 5c is fun and stylish, but the 5s is the best smartphone Apple, or anyone, has yet made.
(Click here to read David Phelan's in-depth review of the iPhone 5s)
(Click here to read David Phelan's in-depth review of the iPhone 5c)
Reuse content