If you like taking pictures, you may have a compact system camera or SLR for your most special shots. But you almost certainly take many (most, even?) photos on the camera you always have with you, the one on your smartphone. 
According to Flickr, the most popular smartphone for taking photos is the latest Apple iPhone, the 6s. So it's no surprise that Apple is eager to motivate us to take more photos on the iPhone. Hence its current "Shot on iPhone 6s" campaign which shows sumptuous images on billboards and advertising sites. 
Some smartphone cameras have extensive advanced features such as professional modes, Apple has deliberately taken a different route, limiting the options users can choose. The idea is that you should be able to point-and-shoot at speed. There are features: you can turn on High Dynamic Range to add details to shadows and bright areas at the same time. Or fix the focus point and activate exposure lock and autofocus lock. You can even increase or decrease exposure time. But that's about the level of customisation. 
In pictures: iPhone 6s goes on sale
In pictures: iPhone 6s goes on sale
1/10

Despite the rain, some 40 on-line reservation buyers visit the Apple Store in Omotesando neighborhood as the iPhones new models - iPhone 6s and iPhone 6s Plus go on sale in Tokyo, Japan

Rex

2/10

Sam Shaikh holds up two bags containing the new iPhone as he is surrounded by store staff after the release and sale start of the new Apple IPhone 6S at the Apple store in Covent Garden, London

3/10

Apple fans pose for selfie at the store in Australia, during the launch of the new iPhone 6s

4/10

People cheer at the launch of the new iPhone 6s, at the store in Australia

5/10

19-years-old David Kiss from Debrecen, Hungary, shows off his new iPhone 6s at the Apple store in Munich, Germany. Kiss camped in front of the shop for almost a week to be the first to get the new smartphone

6/10

A customer tries out a rose gold iPhone 6s Plus smartphone at the Apple Store near the West Lake in Hangzhou city, Zhejiang province, China

7/10

A member of staff processes a transaction as customer purchase phones during the launch of the Apple iPhone 6s at The Apple Store Opera, in Paris, France

8/10

The Apple store in Beijing launches the new iPhone 6s

9/10

Veronika Babochkina, 27, from Moscow, Russia, looks at the new iPhone 6s at The Apple Store in Opera, after queuing for few days, in Paris

10/10

Jonathan Pierrard, 26, from Rossignol, Belgium is the first customer to leave with the new iPhone 6s at The Apple Store in Opera, after queuing for few days, in Parisr to open new shortcuts - a feature Apple calls 3D Touch. (AP Photo/Francois Mori)
You can't shoot raw files, for instance, a particular favourite of professional photographers. There's one app, 645 Pro, which comes close but it's not quite the same. There are, of course, plenty of apps which can manipulate images after you've taken them. 
There are 53 images in the current Apple series, many of them inspiringly good. I spoke to three British photographers about how they took their shots. 
The photographers and their techniques were very different. Two were professional photographers, but one, Chris Hamill, wasn't. He's a medical sales rep. "The fact that I'm in this campaign is proof that anyone can do it." The underwater shot was taken last November. Of course, the iPhone isn't waterproof, and his was safely encased in an Optrix Body Glove case. "It was the first day of our honeymoon in the Maldives and we saw a whale shark pass by on our way to the reef we were heading towards. We jumped in after the whale and I just pointed my camera at Charlotte." Charlotte, his new bride, is who you see in the water. The shot works because even though light underwater is severely reduced, there was enough to make this image still look bright and summery. And the angle of the water somehow adds to the feeling that they'd just jumped in. Chris says it was the first or second shot he took.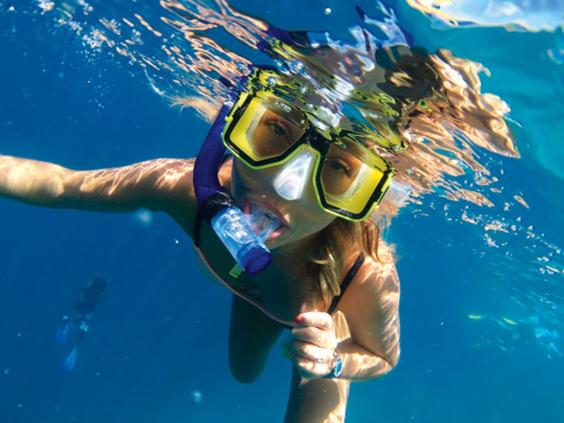 The second shot, captioned Frecklehead, comes from Chris Floyd, a professional, who says it was the first shot he took on his phone. "I'd just got the iPhone 6s the evening before so it was literally the first – well, there were a couple of meter readings but they don't really count." Like the other Chris, Chris Floyd used the native camera app to shoot the image, and then processed it using Snapseed. "It's a personal shot rather than a commercial one, I took it at a picnic in Queens Park in London. Sometimes my work is hard, you have to carve it out of the rock face, but this was a shot motivated by the pleasure of taking it."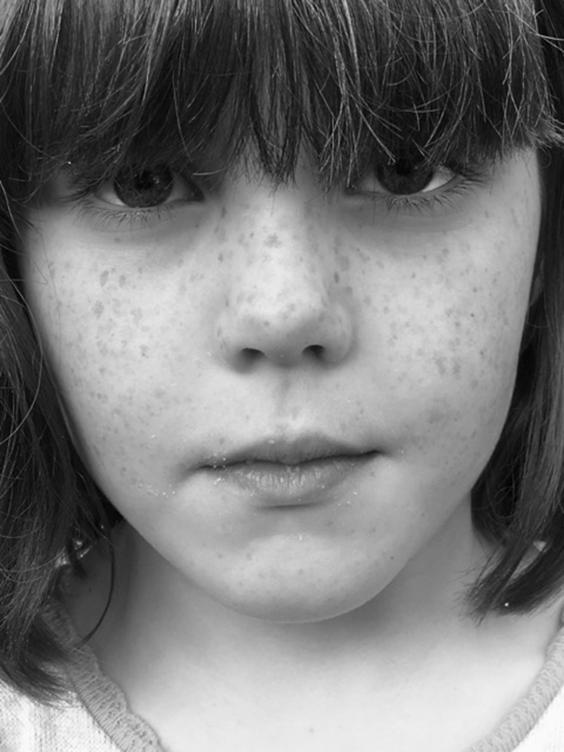 So as a professional, what's the attraction of a smartphone camera? "Just the way you hold and interact it, how you hold it out, means you can get a digital phone camera into positions you couldn't with a regular camera. Much more malleable."
And he likes the way it faithfully previews the shot. "You can see what you're going to get on the screen. The funny thing is sometimes it's possible to go too far with the processing after, it's like cooking, you've got to know when to leave it alone, it doesn't need any more salt. The sky's not that bloody blue, nobody's that happy."
Finally, Lee Potter, took his shot in a 365 project where he was taking one shot a day, limiting it to the iPhone only but aiming for portfolio quality shots. "The project was about sharing images of people who happened to be models, which enabled them to be comfortable in front of a camera."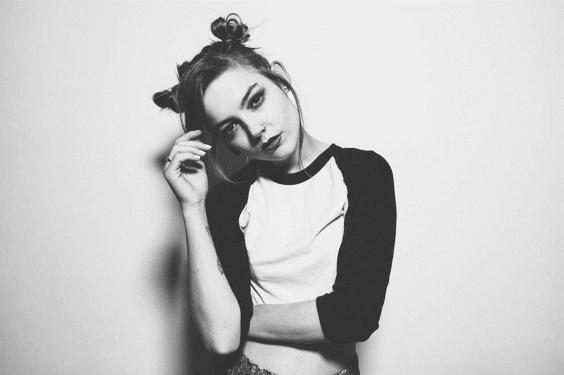 He took it with the native camera app but processed it using the app VSCO. "I played with the contrast, made it black-and-white and added a bit of grain. I don't think smartphone cameras are limiting – sometimes there's no visible difference in quality as most people aren't viewing images on 27-inch monitors. 
Lee praised the flexibility of the iPhone camera, again highlighting that you get an accurate preview of the result on the LCD screen. "That realty helps you predict what you'll be getting out of it." He recognised that there are limitations, particularly focal length as the iPhone, like nearly all smartphone cameras, has no optical zoom. "But that's not a problem if you know the limitations. It works best for street photography or landscapes."
Apple's products have consistently aimed at encouraging creativity, and the iPhone camera is a clear example of that. With luck the new campaign will impress and inspire, encouraging more photos than just plates of food, party shots and selfies.
Follow the photographers on Instagram
Chris Hamill @chrishamill_
Chris Floyd @chrisfloyd
Lee Potter @_mynameislee
Reuse content