The iPhone 6s will be ever so slightly thicker than the current phones, potentially making existing accessories defunct, according to new leaked photos.
Apple has already been rumoured to have bulked up the phone slightly. But new leaks have confirmed that the phone will be thicker enough that existing cases and other accessories might not fit.
The new phones are about 0.2 mm thicker, according to leaked pictures seen by MacRumors. That probably won't be enough to be noticeable – but it could be enough to mean that accessories, such as cases, might not fit the new handsets.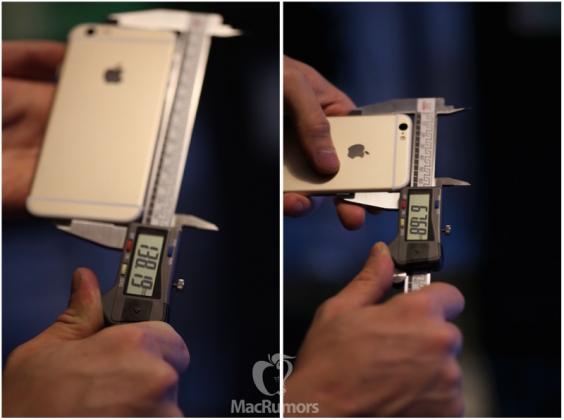 Usually, Apple doesn't change the external form factor of the "s" models at all – instead just providing upgrades to the insides. That means that they are usually indistinguishable from the earlier phones and all accessories work across both ranges.
The iPhone 6s Plus, which is slightly thicker than the 6s, is to grow by the same amount.
The 6s and 6s Plus are also fractionally taller and wider than the current phones, according to the same report.
None of that extra space will make way for battery capacity, which is actually expected to shrink in the new phones.
The evolution of the iPhone
Instead, the extra size is thought to make way for a number of new features. Those include the iPhone 6s' pressure sensitive display and a strengthening of some of the phones weak spots, in an attempt to stop the phones being susceptible to warping or breaking if bent.
Apple has also reportedly strengthened the metal itself. The phone will use "Series 7000" aluminium, according to reports – a special alloy that Apple says is 60 per cent stronger, but still lighter, than the standard.
Apple is to announce the new phones at an event next week. At the same launch, it is thought to be introducing a new Apple TV – and potentially the long-rumoured iPad Pro.
Reuse content