Tonight in San Francisco, Apple talked about its latest laptops (Lighter! Thinner! Faster! Cheaper!) and the all-new iPad air. It was a complete refresh of much of its product line.
One eye-catching development was that the Mac OSX software is now completely free for anyone who's bought an Apple computer since 2007. Other software - iMovie, Garageband and the productivity suite iWork which is a rival to Microsoft's Office - were also updated and will now be free with a new Apple Mac. This is a remarkable change, and means that Apple's operating software, like Google's, is now free. But beyond that, all eyes were on the iPad.
The first iPad was released three and a half years ago but the fifth generation model will be crucial to Apple. Rivals like Samsung, Google and Amazon have been eating into Apple's market share. Budget tablets abound, from Tesco, Argos and elsewhere. The iPad is still a big seller (170 million sold and counting) but to attract new users, the company needs to innovate.
Apple CEO Tim Cook and colleagues revealed the new models - full-size and mini - to an audience at the Yerba Buena Center for the Arts and to journalists in simultaneous broadcasts elsewhere, including London. At first he made jokes about rival companies not knowing where they were heading, which sounded defensive. But he quickly found his stride as the products and updates were announced.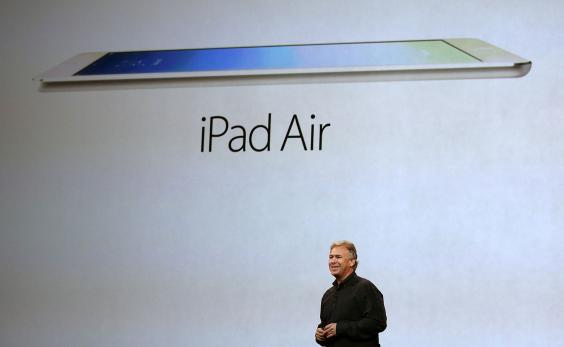 The new iPad (on sale on 1 November) is called the iPad air, thanks to a heavy redesign which matches the boxier, slimmer look of the iPad mini. It's lighter (454g) and thinner than last year's iPad, making it much more easily portable. And it also has a much narrower bezel on two sides of the screen, made possible by cunning software which recognises your thumb is resting on the screen and knows well enough to ignore it. Other tablets have much wider bezels because they don't have this "thumb rejection" feature.
The iPhone 5s has a processor, A7, which is much more powerful than is currently needed, so no surprise that the larger iHardware features it too. As more demanding apps and programs are devised, the new A7 processor will be tested, but for now it just makes everything move super-fast (graphics power is 72 times that of the first iPad, it's claimed).
The smaller, lighter iPad mini, created to take on the thread from rival tablets with seven-inch screens, was also updated. The new mini has the same size display as last year - at 7.9 inches it's actually more than a third bigger than seven-inch rivals. But it now features a Retina display - Apple's name for a screen so high-resolution you can't spot individual pixels in normal use - which was missing from the first generation product. Though nobody was quite sure whether it would materialise or not, its absence this time around would have been a disaster, frankly. But it's here, and looks tremendous.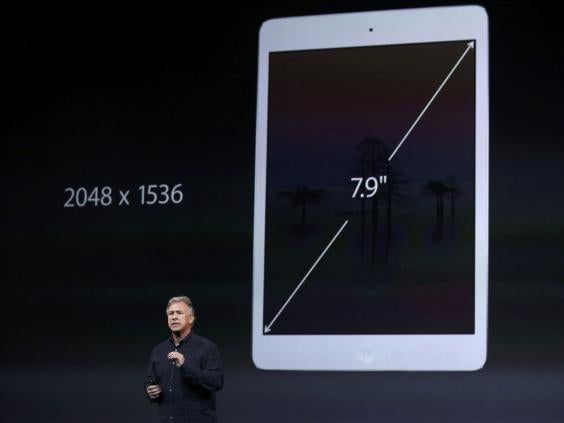 Rival tablets remain more affordable - Apple has increased the price of the new iPad mini to £319 - but Apple has never courted the low end of the market. Those looking for a more pocket-friendly entry to the tablet world can still buy last year's model at a reduced price (£249), though one glimpse of the new display makes the old one much less attractive.
HANDS-ON PREVIEW
iPad air
Though much is the same, the new design on the big-screener is a stylish improvement. The weight difference and smaller frame make a big difference. At first look and feel, the iPad air is the classiest, most appealing tablet available.
iPad mini with Retina display
The new display is a real game-changer and makes all the apps look tremendous. It's a speedy machine and unquestionably more convenient to carry than any other tablet - full-size or seven-inch.
Reuse content