New evidence has emerged suggesting that Apple's forthcoming iPhone update will include a biometric fingerprint sensor.
The news comes via London programmer Hamza Sood, who found relevant support folders and documentation whilst investigating the beta release of iOS 7. Developers are given early access to unreleased operating systems in order to adapt their software to new features and rules.
Sood found a folder named 'BiometricKitUI' and an embedded line of text in code that referenced "Photo of a person holding an iPhone in their right hand while touching the Home Button" and then "A fingerprint that changes colour during the setup process."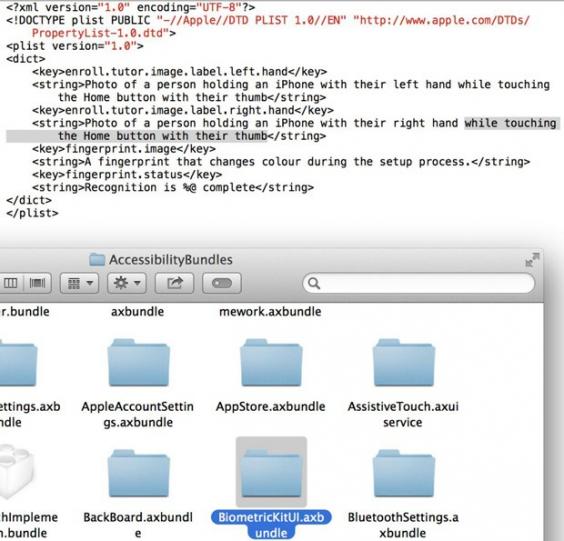 These snippets are most likely captions accompanying illustrations to help users setup their new iPhones. The colour-changing fingerprint suggests that the iPhones new home button will incorporate a biometric sensor.
The new sensor could be used for unlocking the phone but also for authorizing payments and even passwords online. If an API was made available for the sensor then third-party apps would be keen to build on the hardware. Banking and financial apps could make their systems more secure, and log-ins could be replaced by fingerprints.
Rumours of a built-in fingerprint sensor for iPhones have been swirling ever since Apple bought the security company AuthenTec last year for $356 million. The deal included many of the company's patents and security technologies, as well as its developments in fingerprint sensors.
The new model iPhone 5S is expected to be released around mid-September and will be followed by a cheaper, plastic iPhone, possibly called the iPhone 5C. The latter is also expected to come in a range of colours and could retail for as little as $99.