Apple unveiled a new, thin MacBook at its event tonight. The new computer comes in a gold enclosure and resembles an iPad.
The computer, which Apple claims "reinvents the notebook", weighs 2-pounds and is 13.1mm thin at its thickest point. It is 24 percent thinner than the company's smallest computer.
The new computer had been rumoured ahead of the event. As had been suggested, the new computer has a full-sized keyboard but much reduced ports.
Instead, the company uses Bluetooth and wifi technology to connect to peripherals and other computers. It will have just two plugs — one for headphones, and another for charging as well as connecting displays and other devices.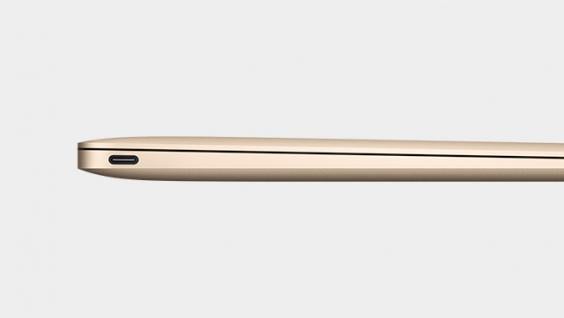 The new laptop had been expected to replace the MacBook Air, but has been added to the line-up alongside the MacBook Pro. Both the Air and Pro laptops received spec bumps, and the Air is now thinner — and in many ways higher spec — than the new laptop.
On the new computer, the screen has what Apple calls a retina display, with a resolution of 2304 by 1440 pixels. That means that all of Apple's computers have the display technology.
The laptop comes in a new enclosure, and many of the components inside it have been shrunk dramatically. The box can come in a range of different colours, like the company's iPads.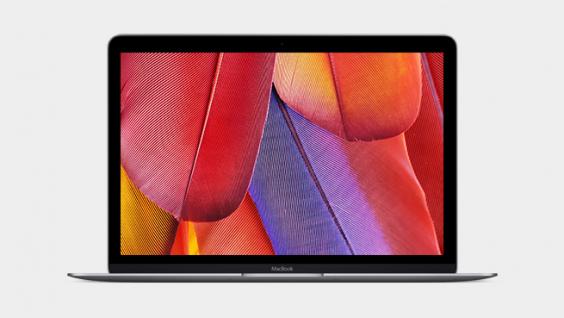 The enclosure also has no fans and vents, so that it will operate silently.
The space that has been gained by reducing the size of components has been filled with space, the company said. That allows the computer's batteries to last "all day" — up to nine hours of web surfing or ten hours of iTunes.
The computer is highly recyclable and made without many environmentally-unfriendly materials, the company said. It is also the most energy efficient ever made.
Reuse content