Gamescom, the world's largest videogames tradefair, is now over and gamers across the internet are mulling over what they've learnt from the event.
Both Microsoft and Sony have topped up information on the Xbox One and the PS4 but it still seems incredibly close as to which console will be more attractive for consumers.
Here are some of the most important bits of information from last week that you can't afford to have missed:

PS4 launch and PS Vita price-drop
Not really much of a surprise this – the PS4 will be available from November 15 in the US and November 29 in the UK. Still, we don't know when the Xbox One will be arriving in shops beyond the month, but it seems probably that'll it'll be earlier rather than later.
The PS Vita also received a much needed shot in the arm via a price-drop to €199 (that's £170 – for us, though don't look too hard at currency conversion rates as the US will be getting it for $199, that's just £127) and memory cards for the system will be receiving similar "significant reductions" in price. 
It makes sense for Sony to push the Vita hard, not only because of the continually eroding handheld gaming market, but because it seems like having one will really add to the PS4 experience: Sony have been repeatedly telling us that nearly all of the PS4's launch titles will be playable on the Vita using a feature named Remote Play.

Fifa 14 free with Xbox pre-orders
Exciting news and a genuine surprise for many: Microsoft will be giving away a free digital download of Fifa 14 to everyone who pre-orders an Xbox One before Christmas. The move's seems fairly canny as it helps absorb the price difference between Microsoft and Sony's consoles (£429 and £349 respectively) and boosts the Xbox in the European market.
Over at Forbes Erik Kain rightly pointed out that although the Xbox 360 won the console war in the US, it was still outsold by the PS3 in Europe. And, of course, choosing Fifa as the bundled game of choice means most Americans won't feel like they're missing out on much.
Despite the seeming favouritism of the move, EA Labels President Frank Gibeau has reiterated that the deal was impartial: "EA has not tilted toward Microsoft; this was a tactical marketing decision. We make the bullets for the hardware war but we want both consoles to be successful."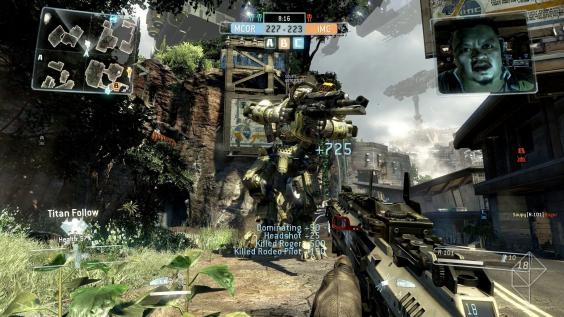 Launch line-ups
Both Microsoft and Sony have confirmed their 'launch' line-ups, though in reality, it's a staggered release schedule for the PS4 and the Xbox One. Both consoles will launch with 23 titles, with the PS4 lineup expanded to 33 between the November 15 launch date and December 31 and the Xbox One adding an additional six before March 2014.
There's not a lot of difference between the two rosters, with most major games-studios hedging their bets and releasing on both systems. This includes titles such as Assassin's Creed IV, Battlefield 4, Call of Duty: Ghosts and Watch Dogs.
PS4 launch exclusives include DC Universe Online, Killzone: Shadow Fall, DriveClub, Knack and inFamous 2. Alternatively, the Xbox One offers Dead Rising 3, Ryse: Son of Rome, Killer Instinct and Titanfall. It doesn't seem that many of these titles will make a difference for customers not already decided on their console of choice, though inFamous 2 Titanfall - one of the most consistently hyped games for the next-gen - will definitely turn some heads.
Judging on screenshots and trailers Ryse and Killzone seem to be the AAA wow-fests that will set the standard for next-gen graphics whilst Knack (a creative looking platformer) and Fighter Within (a Kinect-powered beat-em-up) are rare examples of differences between the Xbox and PS4.

Interfaces teased
As has been repeatedly commented on, both the Xbox One and the PS4 are set to be much more than just games consoles. Microsoft have always been more explicit in their ambition to position the Xbox One as a media-centre (thus the 'One' moniker – it's the 'one' device you need) but Sony's console will be just as capable of handling non-gaming media.
Integral then to both these visions is an interface that is quick and intuitive and that allows users to feel in control of their media experience. Both Sony and Microsoft showed off their operating environment, though only the PS4's was given a public airing with Sony president Shuhei Yoshida giving a wordless demonstration – commenting on another player's live game of Shadowfall before jumping in to join the action.
Microsoft's offering will focus around the 'Metro' style tile-interface seen with Windows 8, dividing content into 'Games', 'Movies & TV', 'Music' and 'Apps'. Reports from the event have suggested that Microsoft are playing voice commands for the Kinect quite heavily, with the ability to command your console to record video and snapshots, or switch between different games.