Whether it's Google vs Apple or Xbox vs PlayStation, rivalries in the tech industry can be desperate affairs. This week, rival cab hire apps Uber and Lyft added to this history with a bit of low-key corporate sabotage.
The two San Francisco-based companies have accused each other of ordering and cancelling thousands of rides to disrupt their rival's services, with the smaller Lyft kicking things off with a set of data shared with CNN.
Lyft (whose drivers identify their vehicles with pink moustaches mounted on the grill) claimed 177 Uber employees have placed more than 5,000 fake requests for rides; a tactic designed to decrease the availability of Lyft's drivers but that also damages their income.
Uber, however, has responded in typically strident style, denouncing Lyft's claims as "baseless and simply untrue" before adding that "Lyft's own drivers and employees, including one of Lyft's founders, have cancelled 12,900 trips on Uber".
Uber, which was founded in 2009, did not provide any further details on how it had tracked the fake bookings, but Lyft told CNN that it had logged several phone numbers associated with Uber recruiters.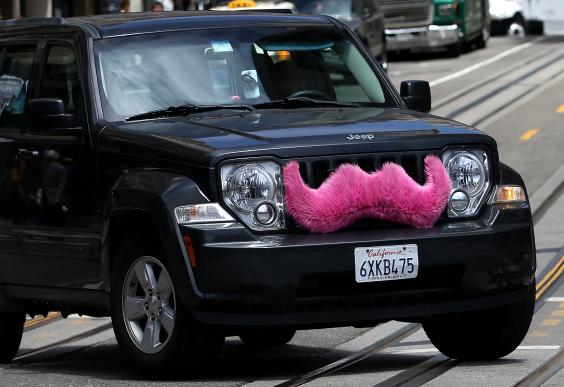 One individual reportedly created 21 separate accounts on Lyft and racked up a total of 1,524 cancelled rides from October 2013. Journeys that the individual did actually take were reportedly short trips "devoted to luring [Lyft drivers] to working for Uber".
Uber has been accused of these shady practices before, and in January this year promised to "tone down" its "sale tactics" after New York black cab app Gett complained that its staff had ordered and cancelled hundreds of cars over the course of three days.
All of these companies are competing to supplant the taxi industry but it seems they need to sort out a winner among themselves first. So far Uber has the lead, with a valuation of $17 billion to Lyft's $700 million and services available in nearly three times the number of markets.  
Lyft, however, claims that its "nuclear" tactics of aggressive pricing and driver recruitment is paying off, with a spokesperson telling the New York Times that that the company was approaching IPO-level revenue with "30 per cent month-over-month growth". Let's hope they remembered to eliminate all those cancelled rides from those numbers.
Reuse content