Sony has announced that the companion app for the PS4 will be launched on Android and iOS devices alongside the console in November.
The app will allow PS4 owners to use their smartphones and tablets as a second screen for the console, displaying relevant information and stats from games as well as offering social features through Twitter and Facebook integration.
Users will also be able to stream friends' games through the app and use it to play a large selection of old PlayStation games available through the PlayStation Mobile service.
Not all PS4 titles will use Sony's companion software though, with many AAA titles using their own apps. These include Assassin's Creed 4, Watch Dogs and Tom Clancy's The Division (see picture above).
Sony's app will be a direct competitor to Microsoft's SmartGlass – a companion app for the Xbox One. SmartGlass was first launched back in 2012 to serve as a second screen and a remote control for navigating the Xbox 360's media content.
As with Sony, certain games for the Xbox One will also come with their own dedicated apps. In Dead Rising 3 the Xbox companion app will turn users  smartphone into a phone that operates in the game world.
"SmartGlass becomes the phone in the game and opens up lines for you to interact with characters during gameplay—it's a cool bonus just for SmartGlass users but it's not necessary to complete the game," say Microsoft.
Sony recently announced that they plan to sell 5 million consoles between the PS4's launch this November and March 2014.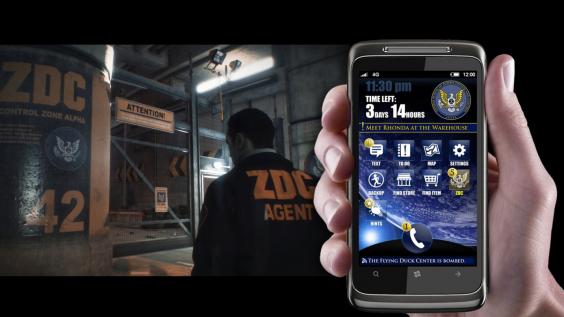 Reuse content