Over 100,000 Snapchat photos were leaked by hackers today in a file dump being referred to be 4chan users as "The Snappening", though it is a much larger security breach than the celebrity-based "Fappening" from which it gets its name.
Snapchat has confirmed the hack, saying in a statement:
"We can confirm that Snapchat's servers were never breached and were not the source of these leaks.
"Snapchatters were victimized by their use of third-party apps to send and receive Snaps, a practice that we expressly prohibit in our Terms of Use precisely because they compromise our users' security.
"We vigilantly monitor the App Store and Google Play for illegal third-party apps and have succeeded in getting many of these removed."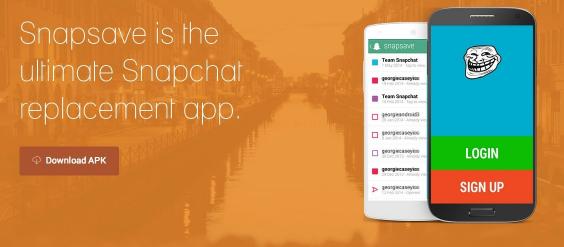 Snapchatters were victimized by their use of third-party apps to send and receive Snaps, a practice that we expressly prohibit in our ToU.

— Snapchat (@Snapchat) October 10, 2014
So how to avoid your own photos and videos from being saved and made public online?
Well as Snapchat makes clear, the problem is third-party apps that some people use the messaging service through.
Early reports suggest users of clients like Snapsave and Snapsaved (the latter of which mysteriously disappeared recently) could be among the victims, which people use to try and deviously retain the auto-deleting pics and videos (oh the irony).
As such, it is important to avoid all third-party client apps, which do not necessarily have as robust privacy policies as Snapchat or are more susceptible to server hacks.
It is also important to remember that Snapchats can never be completely temporary, as it only takes a recipient to film their main device for an image/video to be saved.
Reuse content