It seems Twitter and Facebook aren't just competing for users – Mark Zuckerberg's social network has ruffled its rival's feathers by moving into the same London building as Twitter's new offices.
The micro-blogging site is reportedly ditching plans to move its headquarters to 10 Brock Street, near Euston, after Facebook announced this week it was taking space directly below its rival.
Twitter, which floated on the New York Stock Exchange on Thursday, signed up to occupy the ninth floor of the building in July. On Thursday Facebook revealed that it too was setting up in the building, taking up the three floors directly below Twitter.
While some may see it as a match made in heaven, the two are set to be short-lived neighbours. Twitter is now planning to sublet its 18,000 sq ft floor rather than occupy it, according to Property Week. Twitter has instructed  property agents Jones Lang LaSalle to look for a new 30,000 sq ft space elsewhere in the West End, while its  London team stay put for now at its current offices just north of Oxford Street.
San Francisco-headquartered Twitter may have been put off by Facebook's grand plans for the building. The social network, which has taken more than four times as much space in the building as Twitter, has hired world renowned architect Frank Gehry to design the interior of its new office, due to open next year.
Gehry, who is also working on Facebook's new Californian "campus", is most famous for designing the Guggenheim Museum in Bilbao and has been called the most "important architect of our age" by Vanity Fair. His plans for Brock Street are unclear but Facebook said the design would encourage an "open, collaborative and fast-moving work culture".
Facebook also plans to double its London staff to 500, a number thought to dwarf Twitter's UK team, although it does not disclose exact  numbers. The UK is Twitter's biggest market after the US and the larger lease it is  looking for hints that it may soon be hiring here.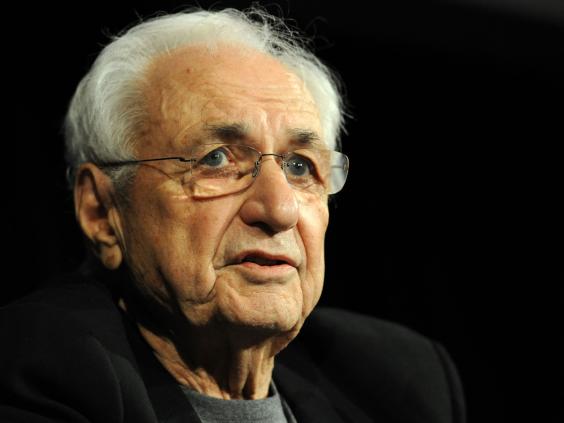 Aside from Facebook, other tenants of the 14-storey building include Manchester City Football Club and Debenhams. Brock Street is also just minutes from the site of Google's new £650m King's Cross headquarters, construction of which was this week delayed. The search giant's original plans for the 1 million sq ft complex include an open air swimming pool, an indoor football pitch, a roof garden and a climbing wall – although architects Allford Hall Monaghan Morris have be told by Google to draw up even more ambitious plans.
While Twitter is vacating Brock Street, it is thought it will remain close by. The company is reportedly looking for space in the area between Soho and King's Cross, rather than opting for east London where a cluster of home-grown technology businesses have emerged.
News of Twitters office exit could wel have gone unnoticed following the company's float on the New York Stock Exchange. Shares surged 73 per cent on their debut, valuing the company at $31bn. The micro-blogging site's stock market flotation was the largest public offering since Facebook's controversial listing last year and Twitter appears to have avoided the hiccups that beset its rival.
Twitter could not be reached for comment, while Facebook declined to comment.
Reuse content