Google is marking Valentine's Day with a global doodle celebrating the way "technology brings people together".
The internet giant has created five short animations to appear on its search engine homepage, depicting modern romance.
Many people argue the increasing use of smart phones, tablets and the internet can distance people from their loved ones but Google wanted to show how love and technology can go-hand in hand.
The short stories start with the two "o" letters in its logo coming to life in different scenes.
One is seen on its phone, sending a heart emoticon to the letter of its dreams. It sweats with nerves while anxiously waiting for a text back until the red "o" comes to give it a kiss.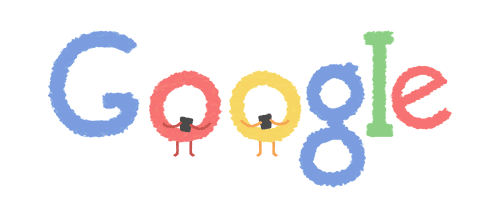 Another first meeting happens when the pair bump their umbrellas together while sheltering from the rain, again holding their phones as they squish together, blushing.
The next scene shows the letters running into each other as they stare at their phones using maps to find their destination. As they clash, Google's location pins form a love heart above them.
In another animation, they bond over music after sharing earphones. In a more domestic scene, one of the letters saves the other's laptop from running out of battery by giving it their charger.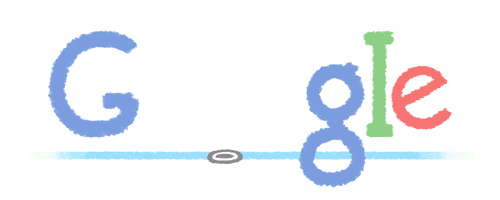 "As nerds, the doodle team wanted to sweeten up our homepage with ways in which technology brings people together," a spokesperson for Google said.
"The gesture may be as subtle as charging someone else's laptop or as bold as sending an affectionate text, but technology is fully ingrained in the ways we express appreciation for one another."
The doodle will appear on the search engine's pages for almost every country in the world, excluding Australia, India and parts of Asia, North Africa and the Middle East.
Google regularly changes its logo to mark different anniversaries and events.
Last year, the Valentine's Day doodle let people personalise cartoon chocolates to send to their loved ones in a mini game.
Previous illustrations have featured birds, flowers, Cupid and an elderly couple walking into the sunset.
Reuse content