Samsung and LG have revealed two new smartwatches each sporting its own pretty important innovation: Samsung's Gear S can actually be used as a phone and LG's G Watch R, well, it actually looks like a watch.
Okay, so these aren't entirely new design features, but for many fans of the smartwatch concept (but not of smartwatches themselves) they come as a welcome change.
Firstly, the Gear S:  which picks up its own 3G connection without having to pair to a smartphone via Bluetooth, offering hassle-free mobile internet and the power to make and receive calls on the go (but that also still connects to Android devices if needed).
 "The device lets you enjoy seamless communication by freely switching between connections, automatically connecting and synchronising information once it is paired to your smartphone," said Samsung.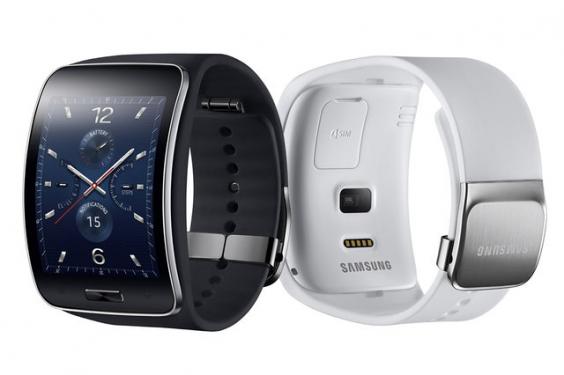 Well, that might be the case, but it won't make phone calls any less awkward from the wrist. Holding the watch up to your ear Dick Tracy-style might work when you're at home, but you'll get more than a few funny looks in the street.
Thankfully, the rest of the Gear S is up to scratch, with a nicely-curved 2-inch Super AMOLED screen (with a 480x360 resolution), a heart rate monitor that connects to a dedicated health app (Samsung's own S Health) and a dust and water resistant casing.
Unfortunately, it still looks like a bit of an ugly beast, especially when compared to LG's newest smartwatch, the circular G Watch R.
The device is the first to come with an interrupted circular display, improving on Motorola's Moto 360 which offered a similar round design, but with a slice of the circle squared off to house some fiddly electronic components including the ambient light sensor.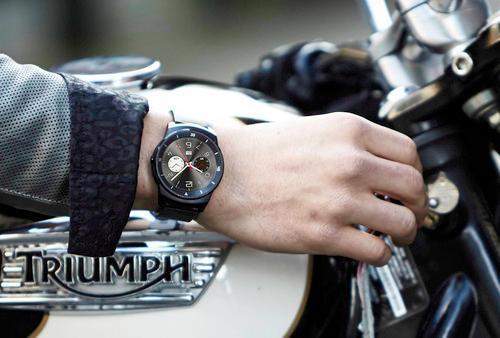 The Watch R comes with a few interchangeable straps, a heart rate monitor underneath, and a 1.3-inch display with a 320x320 resolution.  Like the Gear S it's also dust and water resistant, but unfortunately it comes with a paltry battery (410mAh) which probably won't last more than a single day.
Pricing was not announced for either the Gear S or the Watch R, but both devices are expected to start shipping to customer from October this year.  
Reuse content