Samsung has unveiled the Chromebook 2, the latest in its series of laptops running Google's internet-only Chrome operating system.
Set to go on sale in April, the laptop comes in two variants: an 11.6-inch version with a 1,366 x 768 resolution costing $320 (£190) and a 13.3-inch version costing $400 (£240) with a 1,920 x 1,080 display.
Both laptops will use Samsung's 2.1GHz octa-core mobile processor (the Exynos, which will also be present in some variants of the company's flagship Galaxy S5 smartphone) and will come with 16GB of storage and 4GB of RAM.
To the casual user these specifications will sound all over the place. A decent amount of RAM, yes, but virtually no storage and a processor that comes out of a mobile phone; how is this supposed to work as a real laptop?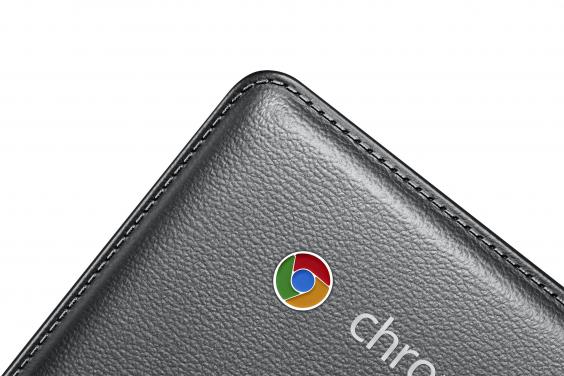 The answer is, they're not. The concept of the Chromebook is still not that well known outside of tech circles, but devices like this latest from Samsung suggest that they might take off soon.
Essentially they're laptops aimed at casual users. People who want a smart, easy to carry laptop that allows them to browse the web, manage their email and maybe watch a couple of things on iPlayer in the evening.
The argument goes: why pay £1000+ for a MacBook pro when you a £200 device will offer similar functionality?
The catch is that these devices run Chrome OS, Google's web-based operating system that relies on an internet connection to run files from the cloud. Google have slowly been introducing software with offline functionality, but really, if you haven't got an internet connection then these machines will not be fully functional.
This has become less of an issue in recent years with the spread of Wi-Fi and our smartphones' capacity to offer tethered internet, but the Chromebook's future is still uncertain.
Reuse content