When it comes to smartphones Samsung leads in volume and Apple (second in volume) leads in profit. However, the battle for third place is proving an interesting one, with a pair of Chinese companies – Lenovo and Xiaomi – currently tussling over the spot.
This morning market analytics firm IDC announced that Xiaomi (known for low-price, high-spec handsets that take design cues from Apple) had surged into third place with a record 6 per cent of the global market.
However, with the announcement hours ago from fellow Chinese vendor Lenovo that their acquisition of Motorola's mobile arm had finally gone through, Xiaomi has (technically) been knocked back to fourth place.
The four-year-old Xiaomi shipped 17.3 million smartphones in the third quarter this year, making for 5.3 per cent of the 327.6m total shipments, but combining Lenovo and Motorola's sales makes for a total of 25.6m handsets shipped and an 8.7 per cent share of the market.
However, combining Lenovo and Motorola's sales to beat Xiaomi's isn't really a fair reflection of the companies' respective momentum (nor does it take into account the time period that IDC's figures cover - when the Lenovo and Motorola were separate) and it's hard to fault Xiaomi for its recent surge – achieved, notbaly, without selling a handset outside of Asia.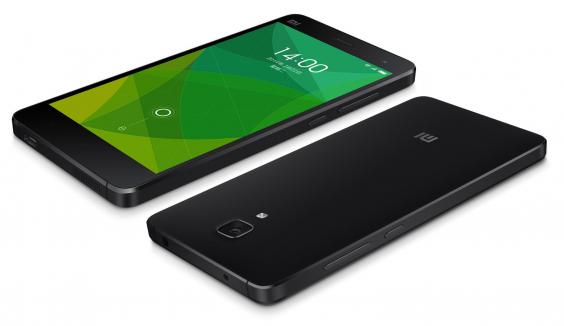 Meanwhile, at the top of the food chain Samsung is looking weaker than ever. Although it still shipped a whopping 78.1m handsets (23.8 per cent of the market) its operating profit fell 60 per cent and its sales income is down 20 per cent year on year.
In typically proactive fashion the company has pledged to overhaul its offering of handsets, seeking more "efficiency", according to a report from the AP, suggesting a reduction in the number of smartphones on offer.
While its high-end Galaxy line has been welcomed by reviewers (although the company continues to face criticism over introducing only incremental changes) the low-end of the market is slowly being eaten out from underneath it by its Chinese rivals – again, Xiaomi is seen as the big threat.
Meanwhile, Apple's recent launch of the iPhone 6 and 6 Plus offered a slight boost to sales in Eruope but a dip was reported in the US.
Total shipment volumes for the company were 39.3 million over the last quarter (12 per cent of the market) but this figure never reflects the massive profits the company continues to rake in from high margins, with profit up 13.3 per cent to $8.5bn in the fourth quarter year on year.
Reuse content