Selfies have already taken over the world, so why not give into all that glorious vanity?
This seems to be Sony's attitude, with the company rumoured to be releasing a perfume bottle-shaped selfie camera later this month.
A teaser posted to their Chinese website shows that their next gadget will come with a massive, swivelling lens on the top that makes it look distinctly like a bottle of perfume.
Tech site Engadget say the odd look is meant to capitalise on the Chinese craze for buying smartphone cases that look like giant Chanel perfume bottles, with the top of the bottle providing an ideal place to stick a massive lens.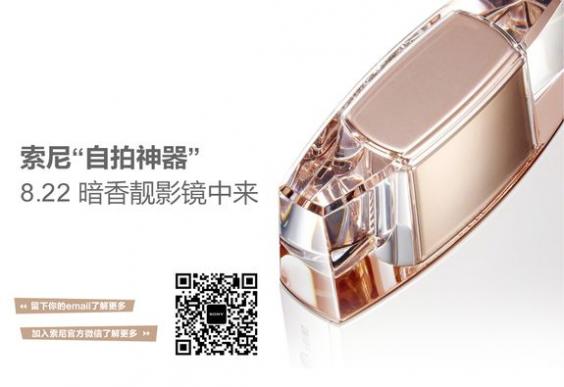 The device itself is expected to be Wi-Fi and NFC enabled, according to leaks highlighted by The Verge, with a 19-megapixel sensor and optic image stabilisation allowing for some seriously professional looking self-portraits.
Whatever happens, we'll find out more on August 22 when Sony officially unveils the device.