Ever since astronaut Mike Massimo became the first person to tweet from orbit in 2009 (May 12th: "Launch was awesome!") social media has excelled in making space exploration more accessible than ever before.
Now, to add to the prolific tweetings of Massimo and his colleagues, we have the very first Instagram photo posted from space. And, of course, it's a selfie.
Uploaded by the official Instagram account of the International Space Station (who have previously only covering aspects of training and the occasional press conference), the image shows American astronaut Steven Swanson floating in the cupola of the ISS.
This is the seven-windowed observation dome that pops out of the side of the spacecraft, offering the best space for viewing Earth, visiting vehicles and other celestial objects. It contains the largest window ever used in space (31 inches across) and comes equipped with metal shutters to protect against micrometeorites.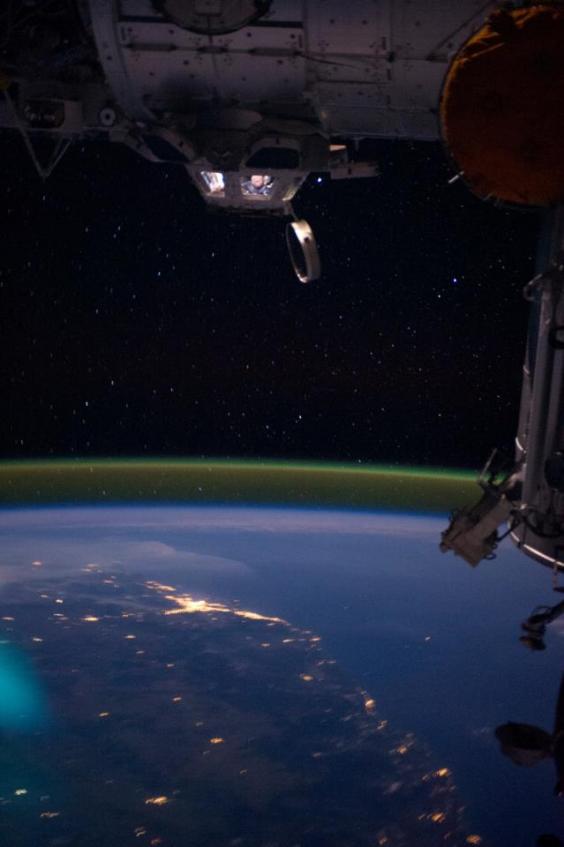 Swanson uploaded the image on Monday with the caption "Back on ISS, life is good" and although it's not likely to go as viral as Chris Hadfield's ISS-bound rendition of Space Oddity (21 million views and counting - and worth another watch if you'd forgotten about it) it's still a good reminder that although you may be stuck in an office today, at least some of Earth's population are having fun off-planet.
Reuse content