Time Warner Cable in the US has suffered a major, nationwide outage, knocking out internet and on-demand TV connections all across the country.
Problems were apparently focused on the East Coast of the country, and although some customers are still complaining about connections (presumably using mobile data or friends' computers) a spokesperson for the company has said: "Most if not all should be back online now."
Website downdetector.com (which tracks this sort of outage by measuring complaints on Twitter) reported peak-outrage of just fewer than 10,000 reports every 15 minutes.
In a statement, Time Warner Cable reported that the problems began at 04:30am ET on August 27 due to "an issue with our Internet backbone", with internet and on-demand TV services "largely restored" by 06:00am ET.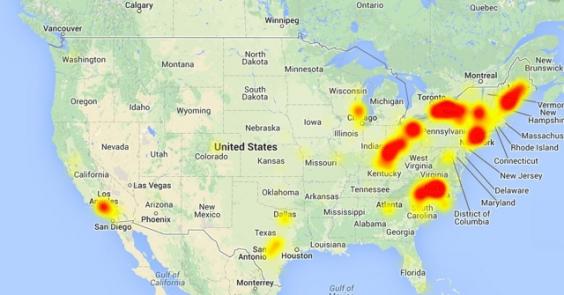 An outage this widespread has apparently fuelled displeasure in Time Warner Cable, which is planning to merge with fellow internet provider for a deal valued at $45.2 billion.
The deal will give the two companies (both consistently rated as among the most hated in America) a 40 per cent market share in broadband and a monopoly in many regions – analysts and customers alike are wondering if this will really be the incentive the companies need to improve their service.
We're working to restore services to all areas as quickly as possible; no ETR. Tweets will be delayed while this is addressed.

— TWC Help (@TWC_Help) August 27, 2014
Reuse content