Toshiba, the Japanese maker of laptops and TVs, has a new project — growing lettuce with no soil and in the cleanest of clean rooms.
The project, which is hosted in the company's old factory, is part of the company's push into the healthcare business reports Quartz.
Because the lettuce is grown without any soil and in rooms that are completely clean, the lettuce will never need washing. The company has control over the temperature and lighting in the room, as well as being able to keep it completely clean.
That will help its mission to become a complete healthcare company — offering the sanitised salad as well as the technology to keep people healthy and treat them when they're not.
The lettuce is grown under fluorescent lights, though the company is trying out LED lights. It does experiments on the lettuce such as changing the colour of the lighting and testing whether it changes the taste.
It takes about a month to grow lettuce in the facility, which holds a range of different kinds of lettuce and could expand to include other herbs and vegetables later.
It hopes that it can export that factory-grown lettuce to places like the Middle East and Russia, where the tough environment means that outdoor farming is difficult.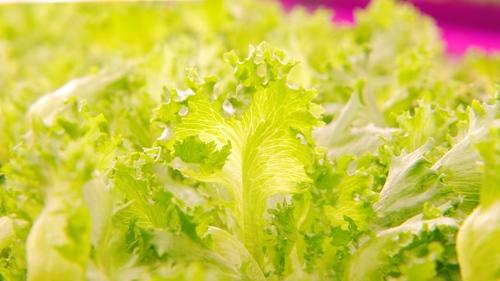 Toshiba's tech experience means that it can make many of the components for the lettuce factories, including the lighting, power generation kit and the tablets that control the whole plant.
The first product made using them will be in the company's own cafeterias and will launch next week. Reporters were served meals made with the salad, and the lettuce tasted good, Quartz said.
Other companies such as Sony, Sharp and Fujitsu have opened similar plants. Sony and Fujitsu grow lettuce in factories in Japan, and Sharp owns a plant growing strawberries in Dubai.
The strawberry plant will allow the company to grow Japanese strawberries, which can command high prices but are hard to export.
"Because strawberries are perishable and quick to spoil, distributing them overseas has always been difficult," Sharp said when it announced its plan. "Cultivating fresh strawberries in a locally situated plant-growing facility should therefore enable local production and consumption without problems caused by location, weather, and temperature.
Reuse content