It is estimated that one in four people will experience a mental health issue each year and almost five per cent of people will experience anxiety.
There is also widespread thought that, as a generation, we are more anxious than ever. In the press, this has been dubbed an 'anxiety epidemic' and over the past year there has been a 35 per cent increase in young people making calls to helplines about anxiety.  
Chloe Brotheridge, a clinical hypnotherapist who specialises in counselling people with anxiety, has used this background combined with her own experience combatting her debilitating anxiety to come up with a solution in how to manage the condition.
Brotheridge first started having panic attacks at 15-years-old, she only received counselling for anxiety ten years later at 25-years-old.
"Panic attacks are pretty scary; I thought I was having a heart attack and dying, having no idea what was happening to me. After having the first panic attack I felt very unsafe in my own body, fearing that I could lose control at any moment. It wasn't until ten years later, at 25, that I got counselling. A mixture of therapy,self-hypnosis (at 25 I trained as a hypnotherapist), meditation and learning how to take care of myself made a huge difference. Learning that anxiety was normal and I didn't have to feel ashamed was a huge step for me."
It is normal for people to feel anxious at certain points in their life for example, before a job interview or their wedding. However, when this anxiety seeps into the everyday infiltrating even the most routine tasks and preventing people from living their lives as normal it is a problem. The mental health foundation says 22 per cent of women and 15 per cent of men feel anxious all or most of the time. 
Young women are thought to be most affected by anxiety, with 29 per cent of 18-24 year olds feeling anxious most or all of the time. There is a range of theories put forward as to why this demographic is most affected, some of which Brotheridge suggests.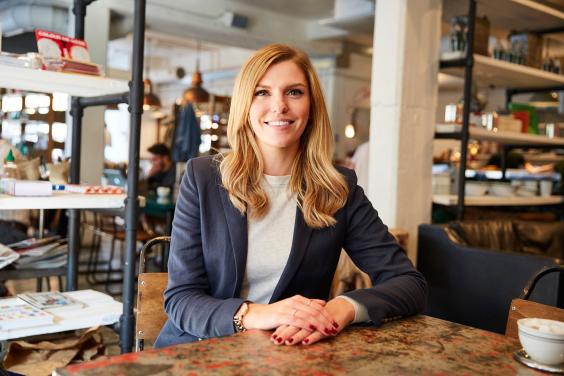 "There is huge pressure on young women: issues of comparison, never feeling good enough and feeling we need to be perfect," she says. "Technology plays a role, we never switch off and forget how to relax. There's also a theory that the millennial generation, particularly women, were more overprotected growing up. We don't learn that making mistakes is ok and we don't gain the confidence that comes from figuring things out for ourselves."
So, what should you do if you feel you are suffering from anxiety? First and foremost head to a GP and ask for therapy. Feeling comfortable enough to talk to a friend or family member may also help to realise you are not alone.
Additionally, Brotheridge has a blueprint which she advises clients and follows herself: Number one is meditation. It is, after all, no coincidence that meditation and mindfulness have increased in popularity along with rising reports of people experiencing anxiety.
"Think of it as a brain training exercise, one that actually changes the structure of your brain," Bortheridge suggests. "I like to think of it as upgrading my brain's hardware… Instead of fighting against feelings of anxiety such as a racing heart, allow the feelings to be there, and breathe through them instead. Carl Jung said 'What we resist, persists' and I see so many people battling against their anxious feelings, which only makes them worse. Instead, take deep belly breaths, slightly lengthening the out-breath, to calm the fight or flight response. Paradoxically, when we accept anxious feelings, they pass by themselves."
She also suggests keeping a journal as seeing the worries in front of your eyes can allow the brain to process it and put it into perspective.
The solution to dealing with anxiety comes down to "being very kind to yourself, taking care of your body, opening up and talking about your feelings and then, step by step, doing the things you're afraid to do," Brotheridge says. "This grows your confidence and teaches you that you can indeed cope."
If you suspect a friend or loved one is struggling with anxiety Brotheridge recommends just simply listening to what they have to say without judgement and asking them what is the best way you can support them. It can be difficult to know how best to help if you have not experienced anxiety yourself but Brotheridge says helping them tackle the things they are anxious about might work (like going to a party if they are socially anxious) however do not force, pressurise or get frustrated with them.
"Learn about what anxiety feels like so you can empathise and understand what they're going through," Brotheridge says.
The Anxiety Solution, a Quieter Mind a Calmer You (Michael Joseph 12.99) is out now
Reuse content