A father who feared his baby daughter had measles has written an open letter to the "idiots" who refuse to get their children vaccinated and put others at risk.
Neal Cohen, from Winnipeg in Canada, wrote a "message to all anti-vaxxers" that has since been shared more than 28,000 times on Facebook.
He had been told that his five-month-old daughter had measles but she was later diagnosed with roseola, which has similar symptoms.
Mr Cohen wrote that because the little girl was too young to be immunised with the MMR vaccine, she was "entirely reliant" on the people around her.
A message to all anti-vaxxers:Well, today we found out that my 5 month old daughter has the measles. Think about that...

Posted by Neal Cohen on Thursday, 28 May 2015
He added: "It only works if you have an overwhelming number of intelligent people surrounding idiots such as yourself," he wrote, addressing people who oppose vaccination.
"Vaccination is not a choice; it is a social responsibility. If everyone were to treat this social responsibility with the same disregard that you have, thousands and perhaps millions of children would be exposed to diseases that cause blindness, meningitis, encephalitis, croup, and other preventable complications.
"Your selfishness (or perhaps more accurately, the fact that you are a fucking moron) has put an entire new generation of children at risk to contract diseases that had been a non-issue for more than 100 years."
Canada and North America were affected by the MMR vaccine controversy that rocked the UK in the late 1990s.
A research paper was published linking autism to the injection and despite being disproved and fully retracted in 2010, the false findings have had a continuing impact.
There is also a wider anti-vaccination movement where people known as "anti-vaxxers" cite rumoured side effects or religious reasons for refusing to participate in inoculation programmes.
Mr Cohen called people who subscribe to the movement "irresponsible" and "stupid", adding: "Unfortunately, we have an outbreak of physicians who recently graduated from the University of Google that have outsmarted western medicine.
"Therefore I'd like to THANK YOU, in the most sarcastic tone possible, for the risk you've reintroduced to society's most at-risk, susceptible citizens.
"If your school age child contracts the measles, and your child infects others, you should be charged with criminal negligence. Of course that won't happen, but a guy can dream, can't he?
"So thanks, 'anti-vaxxers'. I hope you get polio."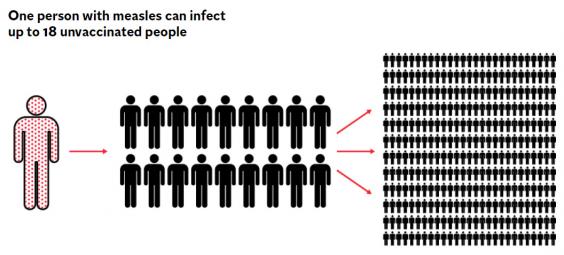 He later wrote on Facebook that his daughter had roseola, a virus that causes a rash often mistaken for measles but is far less serious.
Measles can lead to potentially fatal complications and babies are one of the groups most at risk of death.
Mr Cohen said that he stands by his post regardless of the diagnosis, having been inundated with messages from appreciative parents whose children have low immune systems.
He added: "Their children's lives are at risk every day by those who support the ridiculous anti-vaccine argument, so I chose to leave it as is."
The NHS website describes measles as "one of the most infectious diseases known" and says it can be caught within just 15 minutes of contact with an infected person.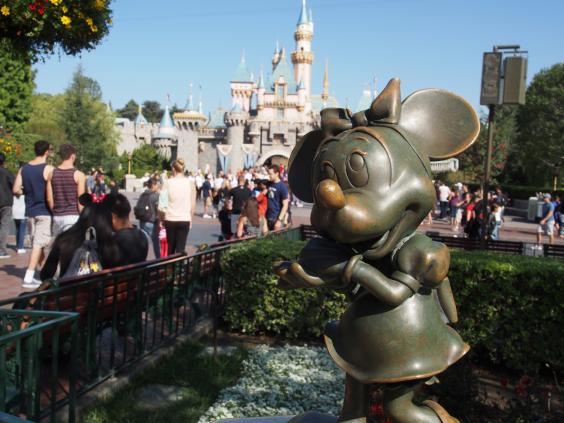 There is no cure for the disease but both doses of the MMR vaccine give up to 99 per cent protection.
In the UK's last major outbreak, in Swansea in 2013, there were more than 800 confirmed cases of measles and one death.
Another outbreak in the US earlier this year was traced to Disneyland California, sparking 117 cases.
The country experienced the highest number of measles cases last year since it declared the disease had been "eliminated" in 2000.
Officials believe numbers are rising because of the lower number of Americans opting to vaccinate their children and receive shots themselves.
Reuse content