No man is an island, they say. But even the biggest recluses among us are never alone – we are all, in fact, outnumbered. From the moment we are born, our bodies are colonised by other organisms – a vast population of microbes setting up home on our skin, inside our mouths and noses, and in our gut. So much so that only 10 per cent of the cells in our body are human cells.
It should come as no surprise then, that how our bodies work is less of a dictatorship and more of a democracy. All the bacteria living within our body have to co-operate to help things run smoothly and prevent civil war. This isn't for free, of course. We feed the hungry little buggers – and in return they help to break down our food and convert it to energy, provide essential enzymes and vitamins, and regulate our immune system. The problems arise when the wrong kind of food helps the troublemakers to flourish at the expense of our healthy, helpful "good bacteria".
So far, so yoghurt commercial. But scientists now say that the microbiome – the collected microorganisms – in our digestive system is more than a mulching factory for food, but in fact the "second brain" – which may be just as important as the first brain in our heads. Perhaps we already know this to some extent – we associate the gut with raw, instinctive emotions and reactions. Gut reactions, even. We know that if we're stressed or anxious, this will be the first place we show symptoms of it, which makes sense. In times of fight or flight, the body will shut down its energy-sapping digestive processes to allow the energy to be diverted elsewhere.
Health news in pictures
Health news in pictures
1/28 Long commutes carry health risks

Hours of commuting may be mind-numbingly dull, but new research shows that it might also be having an adverse effect on both your health and performance at work. Longer commutes also appear to have a significant impact on mental wellbeing, with those commuting longer 33 per cent more likely to suffer from depression

Shutterstock

2/28 You cannot be fit and fat

It is not possible to be overweight and healthy, a major new study has concluded. The study of 3.5 million Britons found that even "metabolically healthy" obese people are still at a higher risk of heart disease or a stroke than those with a normal weight range

Getty Images/iStockphoto

3/28 Sleep deprivation

When you feel particularly exhausted, it can definitely feel like you are also lacking in brain capacity. Now, a new study has suggested this could be because chronic sleep deprivation can actually cause the brain to eat itself

Shutterstock

4/28 Exercise classes offering 45 minute naps launch

David Lloyd Gyms have launched a new health and fitness class which is essentially a bunch of people taking a nap for 45 minutes. The fitness group was spurred to launch the 'napercise' class after research revealed 86 per cent of parents said they were fatigued. The class is therefore predominantly aimed at parents but you actually do not have to have children to take part

Getty Images/iStockphoto

5/28 'Fundamental right to health' to be axed after Brexit, lawyers warn

Tobacco and alcohol companies could win more easily in court cases such as the recent battle over plain cigarette packaging if the EU Charter of Fundamental Rights is abandoned, a barrister and public health professor have said.

Getty

6/28 'Thousands dying' due to fear over non-existent statin side-effects

A major new study into the side effects of the cholesterol-lowering medicine suggests common symptoms such as muscle pain and weakness are not caused by the drugs themselves

Getty Images/iStockphoto

7/28 Babies born to fathers aged under 25 have higher risk of autism

New research has found that babies born to fathers under the age of 25 or over 51 are at higher risk of developing autism and other social disorders. The study, conducted by the Seaver Autism Center for Research and Treatment at Mount Sinai, found that these children are actually more advanced than their peers as infants, but then fall behind by the time they hit their teenage years.

Getty Images/iStockphoto

8/28 Cycling to work 'could halve risk of cancer and heart disease'

Commuters who swap their car or bus pass for a bike could cut their risk of developing heart disease and cancer by almost half, new research suggests – but campaigners have warned there is still an "urgent need" to improve road conditions for cyclists. Cycling to work is linked to a lower risk of developing cancer by 45 per cent and cardiovascular disease by 46 per cent, according to a study of a quarter of a million people. Walking to work also brought health benefits, the University of Glasgow researchers found, but not to the same degree as cycling.

Getty Images

9/28 Ketamine helps patients with severe depression 'when nothing else works' doctors say

Ketamine helps patients with severe depression 'when nothing else works' doctors say

Creative Commons/Psychonaught

10/28 Playing Tetris in hospital after a traumatic incident could prevent PTSD

Scientists conducted the research on 71 car crash victims as they were waiting for treatment at one hospital's accident and emergency department. They asked half of the patients to briefly recall the incident and then play the classic computer game, the others were given a written activity to complete. The researchers, from Karolinska Institute in Sweden and the University of Oxford, found that the patients who had played Tetris reported fewer intrusive memories, commonly known as flashbacks, in the week that followed

Rex

11/28 Measles outbreak spreads across Europe as parents shun vaccinations, WHO warns

Major measles outbreaks are spreading across Europe despite the availability of a safe, effective vaccine, the World Health Organisation has warned. Anti-vaccine movements are believed to have contributed to low rates of immunisation against the highly contagious disease in countries such as Italy and Romania, which have both seen a recent spike in infections. Zsuzsanna Jakab, the WHO's regional director for Europe, said it was "of particular concern that measles cases are climbing in Europe" when they had been dropping for years

Creative Commons

12/28 Vaping backed as healthier nicotine alternative to cigarettes after latest study

Vaping has been given an emphatic thumbs up by health experts after the first long-term study of its effects in ex-smokers. After six months, people who switched from real to e-cigarettes had far fewer toxins and cancer-causing substances in their bodies than continual smokers, scientists found

Getty Images

13/28 Common method of cooking rice can leave traces of arsenic in food, scientists warn

Millions of people are putting themselves at risk by cooking their rice incorrectly, scientists have warned. Recent experiments show a common method of cooking rice — simply boiling it in a pan until the water has steamed out — can expose those who eat it to traces of the poison arsenic, which contaminates rice while it is growing as a result of industrial toxins and pesticides

Getty Images/iStockphoto

14/28 Contraceptive gel that creates 'reversible vasectomy' shown to be effective in monkeys

An injectable contraceptive gel that acts as a 'reversible vasectomy' is a step closer to being offered to men following successful trials on monkeys. Vasalgel is injected into the vas deferens, the small duct between the testicles and the urethra. It has so far been found to prevent 100 per cent of conceptions

Vasalgel

15/28 Shift work and heavy lifting may reduce women's fertility, study finds

Women who work at night or do irregular shifts may experience a decline in fertility, a new study has found. Shift and night workers had fewer eggs capable of developing into healthy embryos than those who work regular daytime hours, according to researchers at Harvard University

Getty Images/iStockphoto

16/28 Breakfast cereals targeted at children contain 'steadily high' sugar levels since 1992 despite producer claims

A major pressure group has issued a fresh warning about perilously high amounts of sugar in breakfast cereals, specifically those designed for children, and has said that levels have barely been cut at all in the last two and a half decades

Getty Images

17/28 Fight against pancreatic cancer takes 'monumental leap forward'

Scientists have made a "monumental leap forward" in the treatment of pancreatic cancer after discovering using two drugs together dramatically improved patients' chances of living more than five years after diagnosis.

Getty Images/iStockphoto

18/28 Japanese government tells people to stop overworking

The Japanese government has announced measures to limit the amount of overtime employees can do – in an attempt to stop people literally working themselves to death. A fifth of Japan's workforce are at risk of death by overwork, known as karoshi, as they work more than 80 hours of overtime each month, according to a government survey.

Getty Images

19/28 Over-cooked potatoes and burnt toast 'could cause cancer'

The Food Standards Agency (FSA) has issued a public warning over the risks of acrylamide - a chemical compound that forms in some foods when they are cooked at high temperatures (above 120C).

Getty Images/iStockphoto

20/28 Cervical cancer screening attendance hits 19 year low

Cervical screening tests are a vital method of preventing cancer through the detection and treatment of abnormalities in the cervix, but new research shows that the number of women using this service has dropped to a 19 year low.

Getty Images/iStockphoto

21/28 High blood pressure may protect over 80s from dementia

The ConversationIt is well known that high blood pressure is a risk factor for dementia, so the results of a new study from the University of California, Irvine, are quite surprising. The researchers found that people who developed high blood pressure between the ages of 80-89 are less likely to develop Alzheimer's disease (the most common form of dementia) over the next three years than people of the same age with normal blood pressure.

Getty Images/iStockphoto

22/28 Most child antidepressants are ineffective and can lead to suicidal thoughts

The majority of antidepressants are ineffective and may be unsafe, for children and teenager with major depression, experts have warned. In what is the most comprehensive comparison of 14 commonly prescribed antidepressant drugs to date, researchers found that only one brand was more effective at relieving symptoms of depression than a placebo. Another popular drug, venlafaxine, was shown increase the risk users engaging in suicidal thoughts and attempts at suicide

Getty

23/28 'Universal cancer vaccine' breakthrough claimed by experts

Scientists have taken a "very positive step" towards creating a universal vaccine against cancer that makes the body's immune system attack tumours as if they were a virus, experts have said. Writing in Nature, an international team of researchers described how they had taken pieces of cancer's genetic RNA code, put them into tiny nanoparticles of fat and then injected the mixture into the bloodstreams of three patients in the advanced stages of the disease. The patients' immune systems responded by producing "killer" T-cells designed to attack cancer. The vaccine was also found to be effective in fighting "aggressively growing" tumours in mice, according to researchers, who were led by Professor Ugur Sahin from Johannes Gutenberg University in Germany

Rex

24/28 Green tea could be used to treat brain issues caused by Down's Syndrome

A compound found in green tea could improve the cognitive abilities of those with Down's syndrome, a team of scientists has discovered. Researchers found epigallocatechin gallate – which is especially present in green tea but can also be found in white and black teas – combined with cognitive stimulation, improved visual memory and led to more adaptive behaviour. Dr Rafael de la Torre, who led the year-long clinical trial along with Dr Mara Dierrssen, said: "The results suggest that individuals who received treatment with the green tea compound, together with the cognitive stimulation protocol, had better scores in their cognitive capacities"

25/28 Taking antidepressants in pregnancy 'could double the risk of autism in toddlers'

Taking antidepressants during pregnancy could almost double the risk of a child being diagnosed with autism in the first years of life, a major study of nearly 150,000 pregnancies has suggested. Researchers have found a link between women in the later stages of pregnancy who were prescribed one of the most common types of antidepressant drugs, and autism diagnosed in children under seven years of age

26/28 Warning over Calpol

Parents have been warned that giving children paracetamol-based medicines such as Calpol and Disprol too often could lead to serious health issues later in life. Leading paediatrician and professor of general paediatrics at University College London, Alastair Sutcliffe, said parents were overusing paracetamol to treat mild fevers. As a result, the risk of developing asthma, as well as kidney, heart and liver damage is heightened

27/28 Connections between brain cells destroyed in early stages of Alzheimer's disease

Scientists have pinpointed how connections in the brain are destroyed in the early stages of Alzheimer's disease, in a study which it is hoped will help in the development of treatments for the debilitating condition. At the early stages of the development of Alzheimer's disease the synapses – which connect the neurons in the brain – are destroyed, according to researchers at the University of New South Wales, Australia. The synapses are vital for brain function, particularly learning and forming memories

28/28 A prosthetic hand that lets people actually feel through

The technology lets paralysed people feel actual sensations when touching objects — including light taps on the mechanical finger — and could be a huge breakthrough for prosthetics, according to its makers. The tool was used to let a 28-year-old man who has been paralysed for more than a decade. While prosthetics have previously been able to be controlled directly from the brain, it is the first time that signals have been successfully sent the other way
A persistent problem nowadays, experts reason, is that we are in a constant state of stress or anxiety, so our gut never gets the chance to do its job properly. A 2011 study in Brain, Behaviour and Immunity suggested that stress alters the structure of the microbiome. A 2012 study indicated that, in turn, gut bacteria can affect our stress responses.
There is no denying that some very modern maladies are on the increase. Irritable bowel syndrome, that spectrum of general digestive unpleasantness, afflicts an estimated 10 to 20 per cent of the UK population. More serious, perhaps, are the inflammatory bowel diseases like Crohn's and ulcerative colitis. A 2012 study published in the journal Gastroenterology indicated that inflammatory bowel diseases (IBDs) are emerging as a global problem. Incidences are far higher in Europe and North America – although there is considerably less data from developing countries. Autoimmune diseases such as lupus, coeliac disease and type 1 diabetes are also on the rise. Between 2001 and 2009, the incidence of type 1 diabetes increased by 23 per cent, according to the American Diabetes Association. And, of course, there's the No 1 Western problem – obesity.
Why, then, is there such a growth in certain diseases in the West? Some say that we are quite literally navel-gazing – a poor man working on a factory line in Hanoi has little time to moan about an upset tummy. Or is our diet – high in sugar, processed foods and artificial ingredients, while being refined and low in fibre – causing serious damage to the delicate symbiosis of our microbiome?
One emerging theory behind the imbalance is the hygiene hypothesis. This goes straight back to – you guessed it – our gut. We are exposed to bugs from the second we are born, quite literally, as our first brush with bacteria will be from the mother as we emerge from the birth canal. Studies suggest that children born by caesarean section don't get this initial burst of bacteria, and may have a weakened immune system as a result.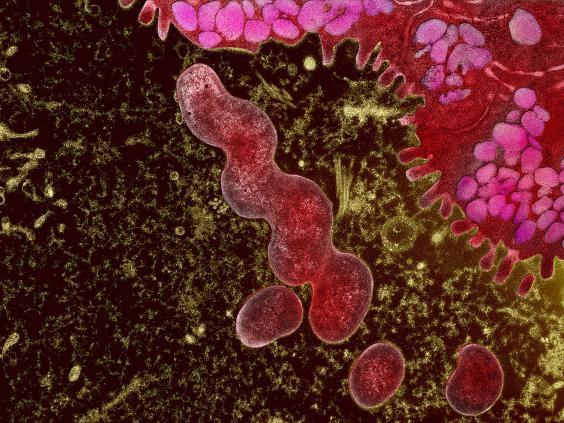 Similarly, as children grow up, they get dirty, put things in their mouth, kiss the dog, and essentially do lots of things to expose themselves to bacteria. But when we get trigger-happy with the Dettol and load up on unnecessary antibiotics, there is far less exposure. Of course, hygiene is good, and antibiotics have prevented far more diseases and premature deaths than they could cause. But our immune systems could be so coddled that they can't withstand the first threat of real infection.
Professor Tim Spector believes that most of the microbes in our systems are crucial for good health, but that our modern lifestyles have upset the balance. "We start life with a weakened biodiversity," he says. "The tendency towards caesarean sections, overclean environments, reliance on antibiotics, lack of fibre and a less diverse diet all contribute to a deranged microbiome."
In his book The Diet Myth: The Real Science Behind What We Eat, Spector looks beyond calorie-counting to how the food we ingest is really fuelling us, and how our gut bacteria could be influencing that – and vice versa. He conducted an experiment with the help of his son, Tom – their mini version of the documentary Super Size Me. Tom lived off a diet of McDonald's for 10 days, giving a stool sample before and after. In the short time period, the junk food had dramatically reduced the diversity of his microbiome by 40 per cent, and replaced "good" bacteria with those that can cause inflammation.
Dr David Perlmutter is another champion of the "gut brain" – and believes an imbalanced microbiome could be causing everything from Alzheimer's to autism. He has worked with patients suffering from various conditions, including Tourette's and multiple sclerosis, and claims they have seen dramatic improvements with an altered diet or procedures such as faecal transplants.
"Some of my most remarkable case studies involve people changing their lives and health for the better through simple brain-making edits to their dietary choices," he writes in his book, Brain Maker. "They cut carbs and add healthy fats, especially cholesterol – a key player in brain and psychological health. I've watched this fundamental dietary shift single-handedly extinguish depression and all of its kissing cousins, from chronic anxiety to poor memory and even ADHD."
Spector is slightly more cautious. "We are making real progress, but people don't realise how young this field is," he says. "When it comes to illness, we need much more research to discover whether a disordered microbiome is causing problems or simply making them worse. For instance, autistic children have abnormal microbiomes, but they also tend to have abnormal diets."
It is certainly a complex area to study – a handful of soil contains more microbes than there are stars in the sky, Spector says, and our bodies contain 100 trillion of them, weighing more than 4lb in our guts alone. However, he says that he can tell if someone is healthy simply by examining their microbiome – and he has examined plenty.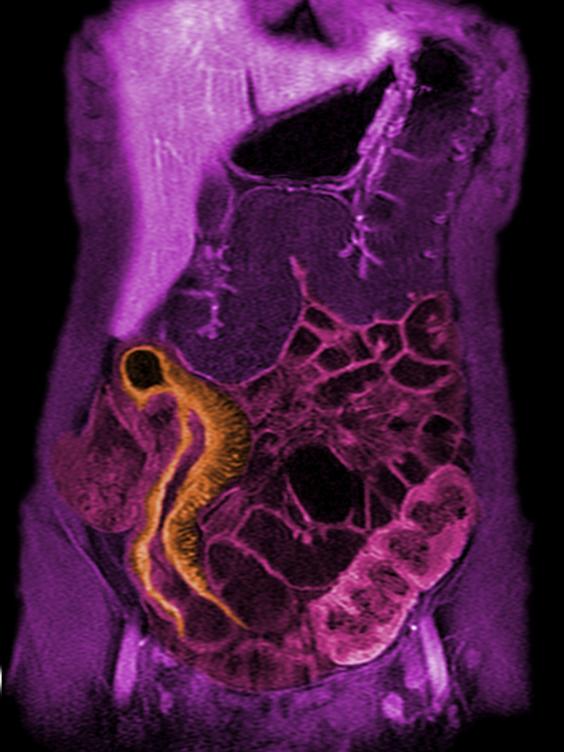 He is part of the British Gut Project, the UK arm of the American crowdfunding effort to get a major sample of the population's bacteria. The project has been appealing to the public for donations – monetary and faecal – to help them gain more understanding of the geographical, dietary and genetic differences in people. In return for a donation, participants get a breakdown of their microbiome, but no dietary or medical advice is given on the back of it. It may seem like an impossible quest – Spector admits Britons are sensitive about poo – but the project has been attracting about 100 volunteers a month, with 1,300 participants to date, to go with more than 3,000 in the US.
Spector believes that in the future a better understanding of the microbiome could lead to personalised diet advice. "Some people can eat meat without any ill-effects. Some people react differently to pasta, or lentils. There is even a 'skinny bacteria' – there have been tests on mice involving Christensenella. When the bacteria was transplanted into their microbiome they gained less weight."
Perhaps, then, the ultimate question is how to maintain a balanced microbiome. In his book, Perlmutter outlines his ideal diet to boost bacteria. It is rich in probiotic fermented foods like kimchi and sauerkraut, unprocessed meat and vegetables and (the good news) dark chocolate and red wine. Spector follows a similar regime. "I have cut out all processed foods – but have more coffee and dark chocolate." He says we need to think of our microbiome like a garden – we need to nourish the soil (intestines) for healthy plants (bacteria), while minimising weeds (disease-causing microbes). "It's important to remember that you are never dining alone – you are with your microbes."
Reuse content