It's graduation season, the time of year when university students celebrate the culmination of their hard work and successes in stunning ceremonies; proud lecturers and families looking on and mortarboards flying into the air before the champagne starts to flow. A few weeks later, a package arrives and the walls of parents' houses are adorned with utterly embarrassing, almost always awful, overexposed graduation pictures with the same mottled grey background as was used for 'official' nursery pictures nearly two decades ago.
Photography has changed, the backgrounds may have been updated and pictures are now available on canvas and in Instagram-style montages. You could say they've improved over the years - at least there is some element of choice other than the number of copies you spend/waste your money on.
But now things have gone a step too far.
'Digital slimming', can now be all yours for for just £9.95, or 'Teeth whitening' for £7.95. A Surrey-based company, Success Photography, who claim to be 'the leading Graduation photography specialist in the UK' are now offering these additional services to the traditional, often cringe-worthy but always completely acceptable-in-that-situation memento of a celebration of huge achievement. A picture of you on your big day, but slimmer; better. How sad is that?
Success Photography declined to comment, but tweeted "Just to make clear 'digital slimming' refers to reducing the appearance of the gown only, never the individual."
But we can't ignore the research shows 18-25 year olds are particularly vulnerable to developing serious mental illnesses, with around 25 per cent of all students facing worrying levels of psychological distress and 69 per cent of those have difficulty accessing treatment for mental health problems.
For years we have discussed, debated and dissed airbrushed images of models and celebrities in magazines and the negative impact they can have on young people. Already thin women and men have been, still are, and probably always will be, Photoshopped to appear more skinny, more toned, less 'curvy'; flawless. Unfortunately, many of us aspire to look a certain way, mirroring this image we're continuously bombarded with. We aim for perfection – a thing that doesn't even exist. Most of us understand and acknowledge that these pictures don't reflect reality, but that's just damage limitation.
Recent statistics show that 90 per cent of British women feel body-image anxiety and YMCA research into body image revealed that one in four adults describe themselves as depressed about their bodies. I'd argue that it's too simplistic to say that we aspire to be thin as a direct result of what we see in the media, but research shows that 42.4 per cent and 30 per cent of women would like their bodies to look like the models who appear in magazines. Whether we like it or not, we are all affected to some extent, even if we are lucky enough to have the ability to brush it off and get on with our lives without feeling ugly or fat or insufficient.
It's one thing knowing that models are airbrushed excessively, but it's something quite different when we are encouraged to apply such digital enhancements to ourselves. This isn't about celebrities or models, this is about us. Earlier this year, ChildLine bases in Scotland blamed the 'selfie craze' - Britons now take around 35million selfies every month - for an increase in calls from children concerned about pressures surrounding their body image, something that only increases with age. Now, rather than 'I want to look like them/that slim/that tanned', it's now 'I can look like them/that slim/that tanned.' We can become the model. We can become something that isn't real, and that brings about the question, are we not good enough as we are?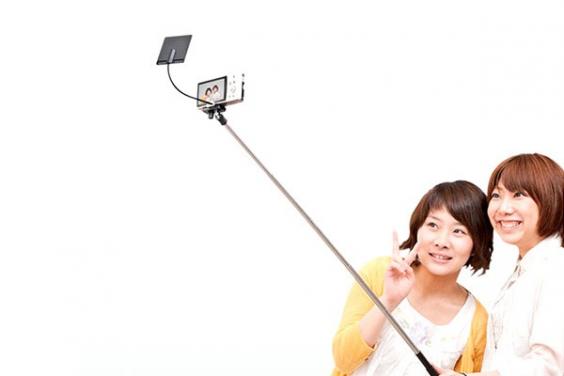 Earlier this year, there was uproar among mental health organisations, eating disorder charities and campaigners when smartphone apps such as SkinneePix - which boasts that your selfies will make you appear up to 15lbs (over a stone) lighter, making you feel better as a result - started appearing. It's already the norm to hide ourselves behind filters and use colouring, shadows and contrast to make us appear at our supposed best. Even when the 'no-make-up selfie' went viral, many made up for the lack of make-up by using the ever-flattering early-bird or rise filters and adding blurred edges, all in the name of charity, of course.
It seems increasingly apparent that there is a constant demand, or at least desire, for us all to make ourselves look not only our best, but now beyond our best. But graduation day that should be all about achievement, not appearance. 
It's hard to look your best in a billowing black gown, awkward hood yanking on whatever you've managed to attach it to and nobody is flattered by a square hat – sorry, mortarboard. The only thing that helps anyone pull off the dreaded graduation get-up is the smile that shows a distinct, however modest, sense of pride.
Whether it's with a first or a third, it's done, it's finished, and a degree is something to celebrate without being worried about how much chub is hiding beneath the gown – it's hardly a body-con dress now, is it? The idea that the option to slim down or whiten our teeth in photographs which should represent accomplishment even exists, I find sad beyond belief. Upon finding out about Success Photography's digital slimming offer, I tweeted my anger and found that in other photography sessions from different companies, seven year old daughters had been given Florida tans and one person replied saying that her brother's graduation photographs came back with his eye deformity 'corrected'.
Dr Molefi Dinga Mathe, Speciality Doctor in Psychiatry says "The media's covert and at times blatantly overt sensationalisation of the 'perfect' body, supported by various artistic persuasions, continues to hinder the ability of our young people to develop a balanced sense of self. The adverse effects of this quest for perfection underpin the development of overvalued ideas and at times delusional beliefs, particularly with regards body image, in the minds of our youth."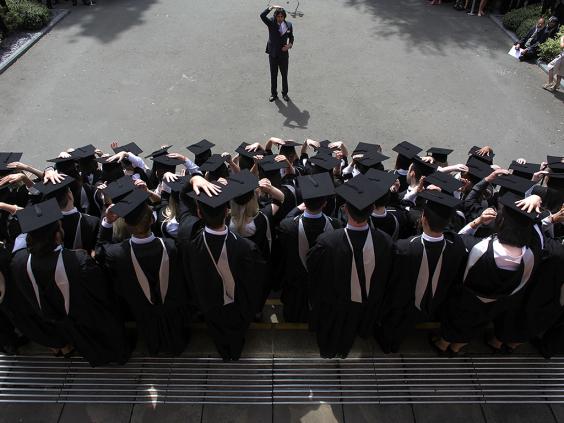 We are already cloaked in insecurities, and this kind of thinking can only encourage appearance to take yet another step ahead of achievement in a battle that shouldn't exist. I hate the fact that the two are even connected, but for me and for far too many others, they are. When I graduated with a first class honours degree, I didn't feel proud. I did, however, feel proud whenever my weight dropped, when I could see my ribs and shoulder bones jutting out, when I ran until I fainted because there was nothing inside to fuel my body. I was anorexic and everything that came with that, in my sick, warped mind, was an achievement far greater than anything in academia could ever give me.
Knowing how horrible it feels to value weight-loss above a degree, to put an illness on a pedestal over all other achievements, no matter how great, I find it hard to describe exactly how I feel about these latest additions to the standard graduation photography package. It took me years and years to realise that I did do well and that I could actually allow myself to feel a tiny bit of pride for my successes. My reward for losing weight was over a year in hospital, not much of an achievement after all. Thankfully, I now know what's more important, but I wouldn't wish those thoughts on my worst enemy.
Being thin or being made to look thin doesn't make us better people. Graduation day is a celebration of minds, brains, determination, creativity, overcoming stress, worries, pressure and success after years of hard work. Size and appearance don't come into it, they have no place and never should. To suggest that insults the intelligence and talents of us all. That photograph, however embarrassing, goofy or ugly, will be cherished forever.
Reuse content