With every New Year comes a wave of new self-help and diet books. This year, "sirt foods" are what we're told we should be eating to lose excess weight and stay healthy.  
Sirt foods, which have seen a spike in Google searches since late last year, have been made popular thanks to the The Sirtfood Diet book by nutritionists Aidan Goggins and Glen Matten.
The pair trialled the diet at an upmarket gym in west London, where a plan costs £1,475 for seven days, the Evening Standard reported. 
The foods get their name from sirtuins, which are a type of protein which regulate different pathways in the body. 
To test whether eating foods high in sirtuins has a positive effect, the team monitored the progress of a small sampe of 40 gym-goers. Each of the participants lost 7lbs in seven days and reported higher levels of energy.
An animal study in 2012 showed how a surtuin called Sirt6 lengthened the lifespan of male mice by 15.8 per cent, while later research showed that Sirt1 is linked to a healthier metabolism in mice fed a high-fat diet.  
However, a recent study by the Journal of Physiology also showed that eating sirtuin-rich food could make exercise less effective at lowering blood pressure and regulating cholesterol. However, this study involved high levels of sirtuin supplmenets, at 250mg a day, the Telegraph reported. 
So, the effects of the eating foods containing sirtuins will be better understood with further investigation. 
Food trends in 2016
Food trends in 2016
1/11 Celeriac root

We had a kale obsession in 2015, but 2016's vegetable sine qua non is predicted to be the knobbly celeriac root. Celeriac milk (Tom Hunt at Poco in Bristol serves it with winter mussels and wild water celery), celeriac cooked in Galician beef fat (from Adam Rawson of Pachamama, hot new chef in the capital) and salt-baked celeriac (to be found in Matthew and Iain Pennington's kitchens at The Ethicurean in the West Country) are just a few examples.

Getty Images

2/11 Middle Eastern food

The Middle Eastern Vegetarian Cookbook (£24.95, Phaidon) by grand-dame Salma Hage, author of the bestseller The Lebanese Kitchen (whose halva is pictured here), is out in April

© Liz & Max Haarala Hamilton

3/11 Non-alcoholic cocktails

Grain Store mixologist Tony Conigliaro has created Roman Redhead, a riot of red grape juice, beetroot, pale ale and verjus, and Rose Iced Tea (black tea, rose petals, anise essence, pictured here)

4/11 Gin

The discerning will be slurping Hepple gin – from chef Valentine Warner and cocktail guru Nick Strangeway – which is punctuated with bog-myrtle nuances

5/11 Argyll and Bute

Restaurant followers are getting in a froth about Pam Brunton in Scotland, who opened the Inver restaurant in Argyll and Bute to acclaim last year

6/11 Andy Oliver's Som Saa

One of the most eagerly awaited restaurants of 2016 will be the permanent incarnation of Andy Oliver's remarkable pop-up Som Saa opening very soon in east London. Oliver, who worked at Thai god David Thompson's Nahm in Bangkok, raised a whopping £700,000 through crowdfunding, and is renowned for his piquant Thai flavours and obsessive attention to detail, including in his home ferments and DIY coconut cream

© Adam Weatherley

7/11 Venison

Another ruminant in vogue is venison, with Sainsbury's doubling its line for 2016. It provides a protein-packed punch, with B vitamins and iron, and it's low in fat. Its entry into the mainstream is in part thanks to the Scottish restaurant Mac and Wild, just opened in London, whose Celtic head chef Andy Waugh (who also runs the Wild Game Co) has been touting it as street food for years (his venison burger pictured here)

8/11 Goat

From Brett Graham's The Ledbury to Angela Hartnett's kitchens at Lime Wood Hotel in the New Forest, Cabrito is the go-to goat supplier among the chef cognoscenti (roasted loin of kid pictured here) – but this year, domestic cooks can get in on the action, as Sushila Moles and James Whetlor of Cabrito offer their meat through Ocado

Mike Lusmore / mikelusmore.com

9/11 Coffee

Coffee sage George Crawford is launching the much-anticipated Cupsmith with his partner, Emma. Crawford believes that 2016 is the year purist coffee will finally meet the masses; Cupsmith's mission will be to make craft coffee as popular as craft beer on the high street. The company roasts Arabica beans in small batches, improving its quality – but sells it online, at cupsmith.com, in an approachable way: expect cheerful packaging and names such as Afternoon Reviver Coffee (designed for drinking with milk – no matter how uncouth, most of us want milk) and Glorious Espresso

Julia Conway

10/11 120-day-old steak

Hanging meat for extremely long lengths of time has become an art. In Cumbria, Lake Road Kitchen's James Cross is plating up 120-day-old steak (pictured here). The beef is from influential "ager" Dan Austin of Lake District Farmers, who is currently investigating the individual bacterial cultures that go into this maturing process

11/11 Lotus root

Diners can expect root-to-stem dining - cue the full lotus deployed by the Michelin-starred Indian Benares in its kamal kakdi aur paneer korma

Getty Images
Now you know the facts, here are some simply ways to give sirt foods a try. 
Green tea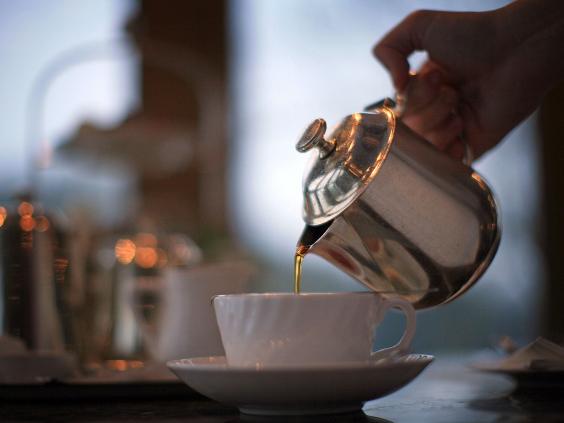 Swap your builder's tea for a green tea. The difference between the two is that fresh leaves from the plant are steamed to make green tea, while black is fermented. 
Apples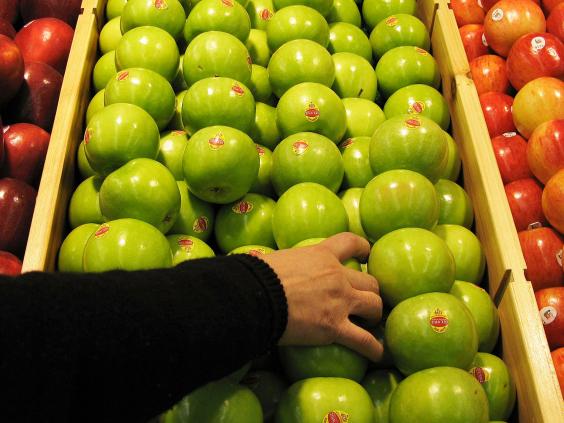 They say an apple a day keeps the doctor away... As well as being classed a sirt food, studies have shown that the fruit helps lower cholesterol, and is a good source of fibre - meaning it keeps you fuller for longer, the Huffington Post reported. 
Parsley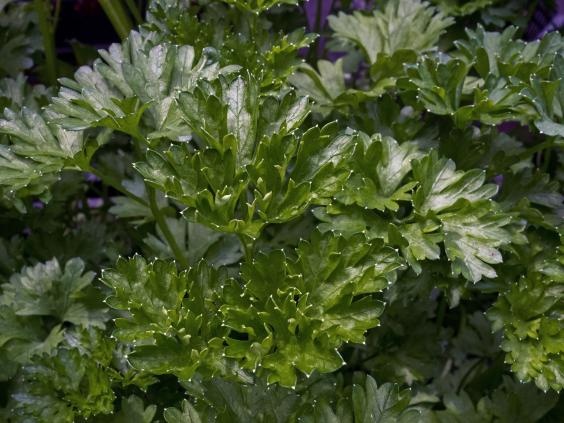 The leaves can easily be chopped up and sprinkled on dishes from curries to lean steaks. It is also rich in vitamin K, which is good for your bones, as well as vitamins A and C, The Guardian reported. 
Blueberries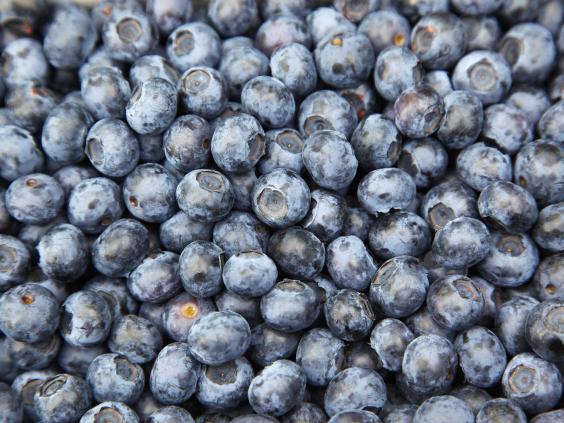 A wonderful addition to porridge or cereal in the morning, blueberries are high in vitamin K, and also contain vitamin C and fibre, according to the NHS. 
Strawberries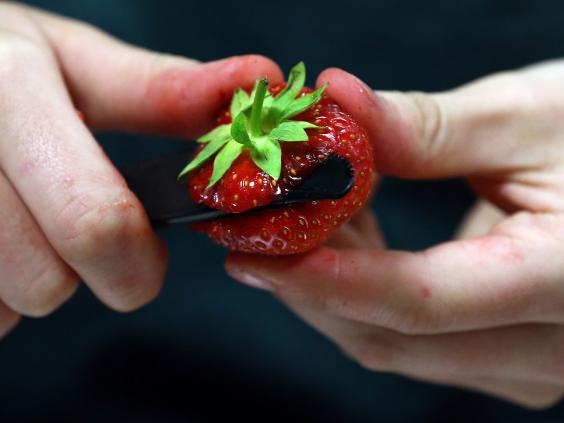 Best eaten in the summertime when they're in season, strawberries are rich in a chemical compound called anthocyanins, which are believed to lower blood pressure, according to the Harvard Health Publications website. 
Dark chocolate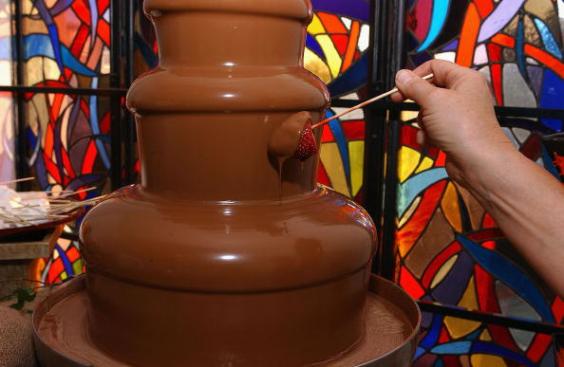 Studies have shown that cocoa could have links to cardiovascular disease, and dark chocolate is better for you than other types because it generally lower in sugar and fat. But remember that eating too much can contribute to weight gain, which is risky in itself.