So it's farewell to Julie, 23, Cardiff. Adieu Molly, 19, Essex. Goodnight Emma, 25, Leicester. With little fanfare (at least by the publication itself), it appears as though The Sun has quietly dropped Page 3.
Having been going for 45 years, Page 3 was considerably older than its models. But on Monday night rumours began circulating about its demise. Supporters of the "No More Page 3" campaign were rightfully thrilled.
"It's an historic moment, but the devil will be in the detail, and there's still a lot to be done," the campaigner Angela Towers told The Independent.
As it turned out, the absence of a bare-breasted female on the inside of Rupert Murdoch's red top wasn't quite the hard and fast victory for women and, indeed, anyone who thinks having soft porn (and the mocking tone that came with it) in a newspaper in 2015 is a tad absurd. It turned out that ladies would still be objectified, they would just be wearing underwear this time. And those unfortunate to possess an online subscription to The Sun would continue to get their morning ogle.
No More Page Three campaign
No More Page Three campaign
1/5 No More Page Three

Demonstrators from the No More Page Three campaign on Westminster Bridge in London

2/5 No More Page Three

Katie Price puts her hand over Laura Bates' t-shirt which says 'No More Page Three' ahead of the panel debate 'Does Page 3 make the world a better place?' at the Women of the World event at the Queen Elizabeth Hall in London

3/5 No More Page Three

Demonstrators from the No More Page Three campaign

4/5 No More Page Three

Demonstrators write protest messages in chalk on the pavement outside the News UK head office

5/5 No More Page Three

'No More Page Three' protest at News International offices, Wapping, London
Still, Holly Baxter, co-founder of The Vagenda, believes there's reason to be cheerful. "I think it's important to bear in mind how much our culture must have changed for that to happen. I don't think that decision was made because they're moral upstanding citizens of society. I think they made it with wider society in mind. Page 3 is seen as less acceptable and very retro and part of a society that we no longer have."
In a further blow to the Nuts generation, just last month Katie Price officially retired Jordan, her glamour model alter-ego, by having her surgically enhanced chest reduced five sizes to a C-cup.
"For the first time in 20 years when I walk in a room people don't look at my boobs, they look at my face," Price has said.
So yes, the "get-your-tits-out-for-the-lads"mentality that has permeated modern mainstream culture for so long seems to, fingers crossed, be on the way out. But that's not to say one doesn't see breasts today (and I'm not talking about porn here). In some ways, they are still all over the place in mainstream culture. But, refreshingly, it is increasingly on the owner's terms. These boobs are real, imperfect, and not there to titillate.
Take Lena Dunham's photograph of her breasts, sporting flesh-coloured nipple plasters, which was uploaded to the internet ahead of the recent Golden Globe awards, for example. As with the flawed bodies featured in her hit television show Girls, the image wasn't designed to be sexy or for the male gaze. It was meant to be natural, and, well, kinda funny. Because sometimes nudity is.
Dunham was also offering her support to the "Free the Nipple" campaign, an American movement that seeks to legalise a woman's right to go topless in public, because, duh, men can. Singer Miley Cyrus, comedian Chelsea Handler and actresses and Hollywood offspring Scout and Rumer Willis have consistently contested the policy of Instagram to pull any image featuring a nipple.
Handler's pictures in particular are a good example of this new mainstream representation of breasts; one image was used for comedy purposes to mock Vladimir Putin's topless horse-riding pictures.
And with Facebook bowing to pressure to allow pictures of breast-cancer survivors and breastfeeding women on its site, are females finally reclaiming their bosoms?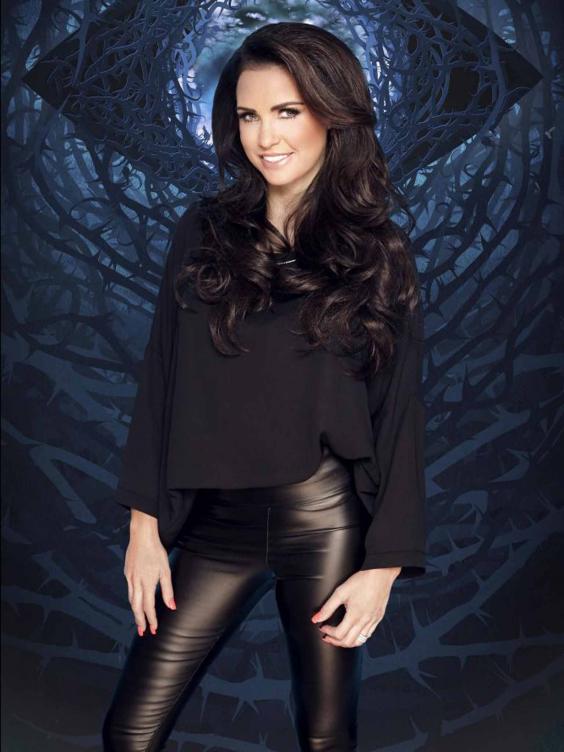 "Women are now being more outspoken about how their bodies are presented, about the diversity of their bodies, and taking back control," says Baxter. "It's about going against the sort of routine Photoshopping that has been producing these pictures of women that don't actually bear any resemblance to even the women posing for them."
Indeed, Keira Knightley agreed to pose half-naked for Interview magazine last November on the condition that her breasts wouldn't be retouched in any way, because "it does feel important to say it really doesn't matter what shape you are".
There's still a long way to go. One only need take into account the "Great Apple iCloud Leak of 2014" and the fact that the advertising industry still uses female near-nudity to sell pretty much everything, from microwaves to pot plants, to realise that women's bodies aren't exactly always shown on their own terms.
But the end of Page 3 does represent a shift in the wink-wink portrayal of mammaries. We haven't reached peak breast, it's just that they are likely being shown for different reasons: comedy, equality, diversity.
Women are still getting their tits out, it would seem. It's just not for the lads.
Reuse content