November 2015 will mark the seventh year of being an Ulcerative Colitis sufferer - and the last few years have been a rollercoaster to say the least. I was 17 when I was diagnosed, and at first I hadn't even heard of it.
I Googled the name of the disease, and as a teenager I didn't wish to discuss my condition with anyone else, even my close friends. Fast forward five years and I was given an ileostomy due to a rupturing bowel. Frightening as it was to know I was about to receive major surgery, I was also about to embark on a new positive journey.
After my surgery in March 2013 I felt like a brand new person. I could do all the simple things in life such as going out for dinner, drinking on a night out with friends, I even managed to participate in a charity skydive – I soon realised that these were all these things that I could now do that I could have never done without my stoma bag.
Since my diagnosis I have wanted to raise awareness of IBD. I know that there were many others suffering in silence like I had done once upon a time, but I decided it was very important to 'break the taboo on poo'; we all know that it is a subject frowned upon by many, but the reality is that it's something that we all have in common.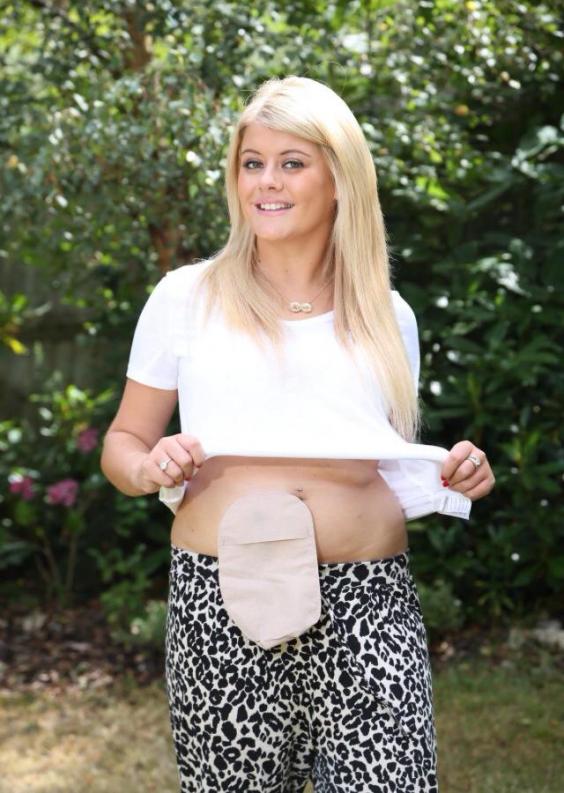 There are at least 300,000 people in the UK living with Crohn's or Colitis, the two main forms of Inflammatory Bowel Disease (IBD). These chronic conditions can cause ulceration and inflammation in the colon (Ulcerative Colitis) or any part of the digestive system (Crohn's Disease). Symptoms can include diarrhoea (often with blood), severe pain, extreme fatigue, and dramatic weight loss. This means 1 in 210 people are living with these unpredictable, life-long and potentially life-threatening conditions.
Crohn's and Colitis UK has been an amazing support over the years, and I hope greater awareness of the condition will mean people living with these conditions get the best quality care.
World IBD Day on Tuesday 19th May aims to raise awareness of Inflammatory Bowel Disease. Crohn's and Colitis UK are launching 'My Crohn's & Colitis Care', a patient guide to the top 10 essentials of a good IBD service.