The world's first baby born to a woman with a transplanted womb has been named Vincent, loosely based on the Latin 'to conquer' according to his delighted parents.
The 36-year-old Swedish mother was born without a womb, a condition shared by an estimated 14,000 women in Britain.
In an interview with Associated Press the new mother, who wishes to remain anonymous, said: "As soon as I felt this perfect baby boy on my chest, I had tears of happiness and enormous relief.
"I felt like a mother the first time I touched my baby and was amazed that we finally did it."
She was devastated when she first found out she would be unable to carry her own children aged 15.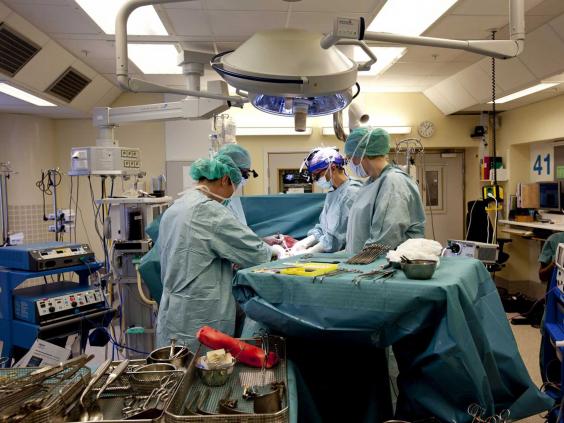 Over a decade later she heard about research led by Dr Mats Brannstrom, a professor of obstetrics and gynaecology at the University of Gothenburg and Stockholm IVF, on transferring a womb into women who didn't have one.
"Mats told us there were no guarantees, but my partner and I, maybe we like to take risks, we thought this was the perfect idea," she said.
Although her mother wanted to donate her womb, she was not a match. Instead a 61-year-old family friend – who is now Vincent's godmother – donated hers.
"She is an amazing person and she will always be in our lives," the mother said. "And she has a very special connection to my son."
Dr Brannstrom said it was a "fantastic feeling" to have contributed to the research leading to Vincent's birth.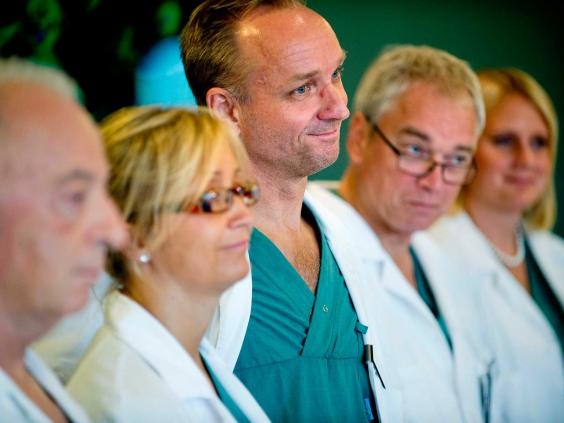 The birth opens options for the thousands of women born without wombs, but who – as in this case – possess ovaries. The condition is thought to affect one in 4,500 girls.
Questions have been raised as to whether such an invasive and risky surgery will be a realistic option for most women.
The drugs which facilitate her new womb's acceptance by the rest of the body will cause damage long-term and because Vincent was born via c-section the womb may no longer be viable for another pregnancy.
"All the medicines are wearing on my body and my other organs, so we will have to see how it develops," she said, adding she and her husband would be willing to go through it again for a second baby.
"I have always had this large sorrow because I never thought I would be a mother," she said. "And now the impossible has become real."
Reuse content