Anti-gay laws in Russia, Uganda, Nigeria and other countries around the world will have "consequences" for the continued spread of HIV around the world, potentially dashing hopes of eradicating the virus in the early 21st century, the head of the International Aids Society has warned.
Speaking to The Independent at the global HIV/AIDS conference in Melbourne, Australia, Professor Françoise Barré-Sinoussi, who contributed to the discovery of the virus in the 1980s, said that the world was going "backwards" on fighting discrimination against HIV positive people and groups at high risk of infection, in particular gay men.
While there has been a nearly 40 per cent drop in the number of new HIV infections in the past decade, and antiretroviral drugs now enable HIV-positive people to live as long as anyone else, there are still 22 million people worldwide who are not accessing the lifesaving treatments. Stigma and discrimination, which remains a major barrier to people seeking treatment, have been highlighted as a key obstacle blocking the successful eradication of the virus.
Professor Barré-Sinoussi said that, as a scientist, she was "terribly frustrated" that the progress of recent years was being held back by prejudice.
"We are going, somehow, backwards," she said. "It's really a responsibility to put pressure on those governments which are creating such pressures to realise the consequence of the decisions they are making. In terms of those key affected populations, but also beyond there will be consequences, and in other countries as well. As long as the virus is somewhere in the world there will be consequences."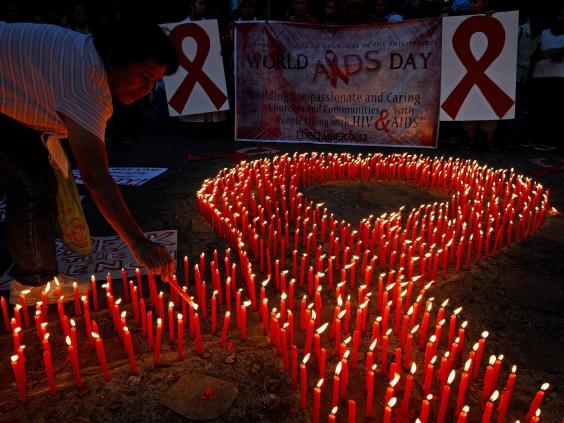 People living with HIV and receiving treatment could now live so healthily that they would a have a better quality of life than someone living with a more common chronic disease such as diabetes, the Nobel Prize-winning virologist said.
However, she said that the difference between HIV and most other long-term health problems, was the stigma that is still attached to the virus, which emerged more than 30 years ago, and still affects 35 million worldwide.
It is feared that discriminatory laws, such as those which ban education about homosexuality in Russia, or which effectively ban homosexuality altogether in many African countries, increase the chances of HIV spread by discouraging people from seeking treatments which can save lives and prevent further transmission of the virus.
The AIDS 2014 conference, which hosts its closing ceremony today has heard reports on progress made in the scientific battle against AIDS. Proof of concept that one major obstacle to an HIV cure could be overcome – the ability of the virus to incorporate itself into reservoirs in our DNA, beyond the reach of drugs or the immune system – was provided by researchers at Aarhaus University in Denmark. Their study in six patients found that the virus could be "flushed out" by low level chemotherapy. Experts said that the finding was promising but that questions remained about whether the technique can deplete the virus reservoirs completely.
Professor Barré-Sinoussi said that the near-universal wish of people living with HIV was for a drug treatment which they could eventually stop taking. Currently, someone living with the virus must take one or two antiretroviral pills everyday for the rest of their lives to remain healthy and prevent further transmission.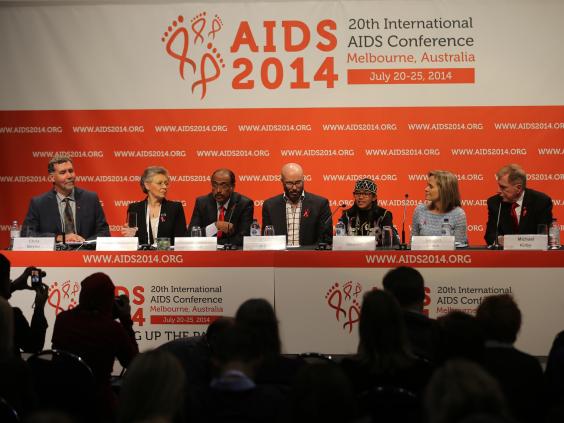 "As a scientist when I meet people living with HIV, living all over the world, at the end of the meeting I always say the same thing: 'You are doing very well, you have quality of life that looks to me very similar to anyone else – what are you expecting from us, the scientists?'. There is always the same answer – 'we want a treatment we can stop taking'," she said
She said that a handful of HIV patients who have remained virus-free for prolonged periods of time without treatment, provided "proof of concept" that such a ground-breaking progress was possible. The so-called 'Berlin Patient', Timothy Brown, has been virus-free for six years after receiving a bone marrow transplant, while in France the 'Viscomti Cohort' of 20 patients who were treated very early on with antiretrovirals and then stopped, have also seen their virus levels remain very low after almost 10 years.
"The job of scientists is to understand first how those people are capable to control their virus without any treatment, in order to define therapeutic strategies that can produce such persistent, permanent control. Scientists are doing that," Professor Barré-Sinoussi said.
The conference, which Professor Barré-Sinoussi has co-chaired, has been overshadowed by the deaths of six delegates who were travelling on board the MH17 flight which crashed in Ukraine. Among them were Professor Barré-Sinoussi's longstanding colleague and friend, Professor Joep Lange, another leading figure in the fight against HIV/AIDS.
Professor Barré-Sinoussi said that leaders of the HIV/AIDS research and care community were beginning to make plans for a long-term memorial to their lost colleagues, potentially in the form of a new initiative or research fund.
"The name of our colleagues and friends who died in that tragedy will remain associated to this conference and the fight against AIDS," she said. "We are starting to think what we can do in the future to keep their name always. We are not deciding immediately because it is too emotional right now to decide, but certainly in the coming months it is something we will discuss."
Reuse content