A financial scandal has erupted at the UK's largest mental health trust, causing several clinical projects to be scrapped by the organisation responsible for looking after more than 20,000 patients a year - including some of the most violent criminals based at Broadmoor high-security hospital.
A major investigation is under way at West London Mental Health NHS Trust, after the department in charge of funding large scale capital projects was allowed to spiral out of control. Officials are attempting to work out how £4m was overspent on unfunded or unapproved schemes.
The chaos has led to plans for a £1.5m community-support centre in Ealing providing "high quality respite and recovery facilities" being scrapped; more than £560,000 overspent on refurbishing an office block at Lakeside Mental Health Unit in Hounslow; and almost £80,000 wasted on a "Costa Coffee-style" café that has never served a single beverage.
Questions have also been asked about an unfunded £200,000 "seclusion suite" at Broadmoor, based on the "super seclusion suite" at Ashworth, Liverpool, which, along with Rampton, in Nottinghamshire, constitute England's three high-security hospitals. The seclusion units are used to keep the most violent offenders away from other patients and staff when necessary.
The trust, which has an annual budget of £235m and runs 32 sites from its headquarters at St Bernard's Hospital, in Southall, has called in anti-fraud specialists from Mazars accountants. They are investigating allegations that the trust's financial documents have been altered to cover up mistakes. Officials will then consider whether to hand their dossier to police, asking detectives to launch a criminal inquiry.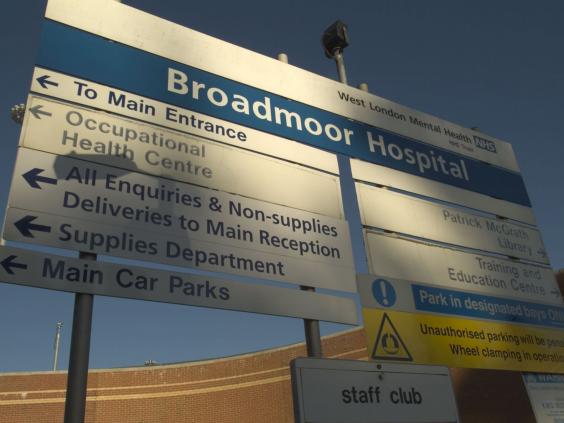 Senior sources said yesterday that "panic" had gripped senior staff after news of the inquiry broke. The West London Trust is applying for foundation status, which would give it greater financial control from the Department of Health. Any financial scandal could threaten the application. The Trust had been due to be inspected in the first half of 2015 before entering the final foundation assessment stage with the health regulator, Monitor, later this year.
The Government has been blamed for pressurising trusts into applying for foundation status, having established a nationwide foundation status model with the 2012 Health and Social Care Act. A recent report by The King's Fund health charity said it is far more important that trusts have financial and clinical sustainability rather than a "foundation status label".
News of the scandal comes as serious questions are being asked of the Government's mental health policies. Despite David Cameron's promise that the NHS budget would rise by 0.1 per cent in real terms over the course of this parliament, mental health services have been cut in real terms since the coalition came to power. Mental health trusts nationwide have lost more than 1,700 beds over the past two years, while the number of patients having to travel hundreds of miles to seek emergency treatment soared from 1,300 in 2011 to more than 3,000 last year.
West London is already under the spotlight following last month's Independent on Sunday investigation that detailed widespread allegations of bullying, a critical Care Quality Commission inspection report, and the sudden resignation of Trust chairman Nigel McCorkell.
An initial internal investigation at West London identified "shortcomings" in management control and governance by senior staff. Officials concluded: "Management have claimed to have been unaware of breaches, where the evidence suggests on balance this would have been highly unlikely, given their involvement in and knowledge of related matters, such as signing related purchase orders, attendance at project meetings and attendance at capital finance meetings.
"Either management knew of these breaches, in which case they were party to the breaches yet failed to take corrective action, or they did not know about them, in which case there was a serious lack of control over compliance with financial and procurement procedures."
Trust chief executive Steve Shrubb, already in the spotlight after being recorded making disparaging comments about one of his former staff when she complained about patient care and subsequently launched a whistleblowing case, was understood to be considering his position last night. In an email sent to all 3,700 staff on Friday, he wrote that the trust had an "obligation to taxpayers to spend money on projects to benefit patient care".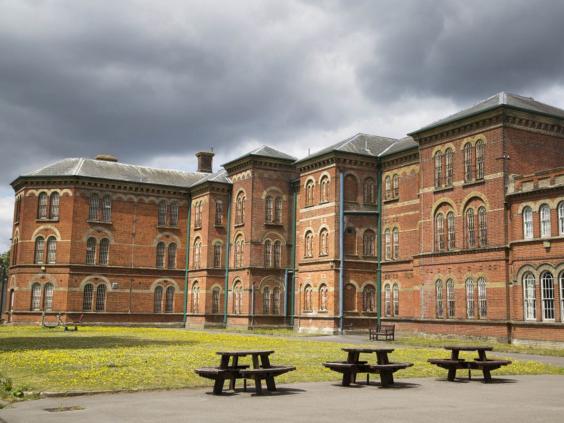 An initial investigation into the massive overspend was launched after concerns were raised about a number of projects in the trust's Capital, Estates and Facilities (CE&F) department between May 2012 and June 2014, when it was led by director Eric Munro - a chartered surveyor with "considerable experience in estate and facilities management, property investment and development and PFI/PPP", according to his LinkedIn profile. He is now on the board of St George's Healthcare NHS Trust in south-west London, as joint director of estates and facilities.
Mr Munro declined to answer questions sent to him by The IoS. Speaking from his home in Dirleton, in the Scottish Borders, he said: "I'm quite upset about this. It's all news to me. I'll not be saying anything."
A previous problem of financial mismanagement occurred at West London Mental Health Trust in 2009/10. Outside auditors RSM Tenon were called in to investigate, led by Mr Munro himself. At the time, the Trust's then board regarded the situation as "serious … and had significant reason to believe they had put the necessary governance in place to avoid a repetition of such events as has now happened".
Two years after submitting a report into the Trust's financial failings, Mr Munro, described by junior colleagues to investigators as "a respected leader", left RSM Tenon to join the mental health trust. The IoS understands the Trust is yet to interview Mr Munro but plans to do so.
One source who had seen the latest internal inquiry report said the review found systemic problems relating to poor oversight and breaches of financial and procurement rules. Managers had failed to acknowledge the problem and had displayed an "unacceptable reactive approach".
Investigators concluded: "The greatest priority to redress the failings identified is to put in place a mechanism to resolve the culture of complacency to one of effective control."
Dr Clive Peedell, co-leader of the National Health Action Party, called the loss of a planned £1.5m upgrade at The Lammas Centre in Ealing a "massive waste". "At a time when mental health services are in crisis as a result of this government's cuts, it's a huge blow to lose a major and valuable project of this kind. What's more, in the current harsh economic climate, having to ditch a project like this after time and money have been invested in getting it to this stage is a massive waste."
Julie Bailey, of campaign group Cure the NHS, said: "Using unauthorised money to fund this project when it could have been spent on a 24-hour crisis support unit for patients, which is badly needed, is unacceptable. The people involved should be investigated and held to account. Has there been too much focus on gaining foundation trust status at any cost, as was the case at Mid Staffs? Once again patients suffer as hospitals chase foundation status."
A spokesman for the NHS Trust Development Authority, whose assessors are studying West London's foundation application, said yesterday that they had been made aware of the ongoing investigation.
In a statement the trust said: "West London Mental Health Trust has an overriding duty to spend taxpayer money on priorities that make a difference to patient care. As a result, the Trust has commissioned an independent investigation into the historic management of finances relating to capital projects undertaken within the capital estates and facilities department. We ... can assure the public that the Trust takes this matter very seriously and the investigation will be full and impartial, and will interview all those involved in the management of the department at that time. The Trust board will take any appropriate actions as recommended in the final report."
The trust at the centre of the financial scandal appears unforgiving of people who, it says, owe it money.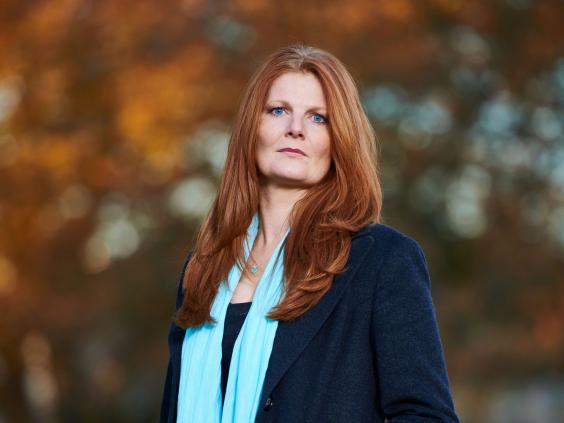 Consultant clinical psychologist Dr Hayley Dare, a former clinical lead at the West London women's forensic directorate, had an unblemished 20-year career in the NHS when she launched a whistleblowing case against the trust last year. Dr Dare claimed she was bullied for speaking out about poor patient care and staff welfare, but lost her case in November because, according to the tribunal, she had not made her disclosures "in good faith" (a provision that whistleblowers no longer have to satisfy following a parliamentary amendment last year). The IoS covered her case last December (see above).
The tribunal heard how, during a recorded meeting, trust chief executive Steve Shrubb described Dr Dare as a "very, very disturbed woman" and that she reminded him "of my first wife". The meeting in March last year had been called to negotiate Dr Dare's return to work, secondment or pay-off after a period of special leave. Mr Shrubb later apologised for his remarks which he said were "private remarks ... in an unguarded conversation between senior colleagues".
Dr Dare was sacked in a three-line email two weeks before her employment tribunal. The trust's lawyers have asked her to pay £20,000 in an out-of-court settlement or they will pursue her in court for £93,500.
She said: "Bringing a whistleblowing claim against the trust was never about money – it was only ever about patient care. Nobody in their right mind would go through this kind of process for their own self-interest."
Reuse content