As a small American drugs company tries to speed up its manufacture of the experimental Ebola drug ZMapp, more than a dozen other possible treatments are being used to try and combat the deadly disease.
More than 3,800 people have so far died from the disease, which has no confirmed cure and has forced governments to controversially approve the use of untested medicines.
While some drugs are being developed specifically for Ebola, others originally intended to target other viruses are being used in the hope they work in a similar way.
The disease sparked fierce debates about ethics as in addition to the possible dangers of using unapproved medicines, most experimental treatments have so far been given to Westerners.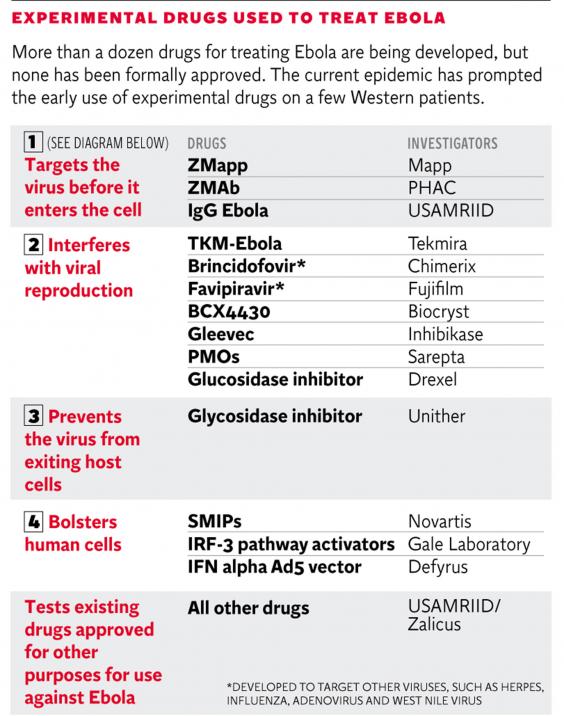 William Pooley, the British nurse who contracted Ebola in Sierra Leone, was treated with ZMapp and survived, as did two American health workers and two Liberian doctors.
But a Spanish priest given the drug and a patient in Liberia died and supplies were exhausted by mid-August.
Thomas Eric Duncan, a Liberian who died from Ebola in Texas on Wednesday, was given brincidofovir, an antiviral drug that reportedly killed Ebola in test tubes.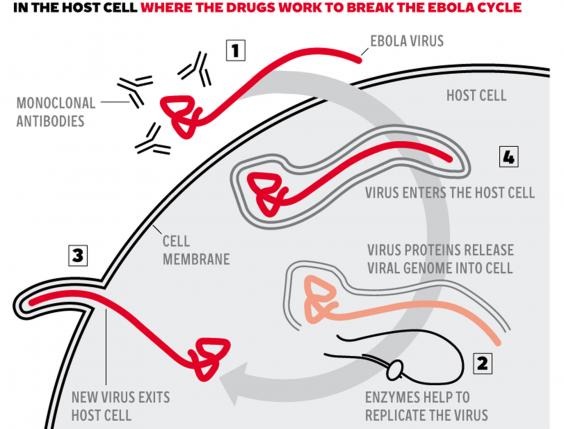 Ashoka Mukpo, a freelance journalist infected with Ebola in Liberia, has also been given the experimental drug.
A handful of patients, including American doctor Rick Sacra, have been given TKM-Ebola and a nurse successfully treated in France was reportedly given Favipiravir.
Where people have survived, doctors have cautioned that it is impossible to tell whether the treatments were responsible, the high level of care or whether the patients had recovered naturally like almost half of those infected.
Another form of treatment being considered is the transfer of whole blood or plasma from survivors to give their antibodies to Ebola sufferers.
Several possible vaccines are also in development and clinical trials have started on health workers in Mali for one partly developed at the University of Oxford.
Reuse content