The NHS will encourage companies to reward their staff for losing weight, as part of a major report billed as a blueprint for the future of the health service in England.
Setting out his vision for the next five years, NHS England chief executive Simon Stevens said that the health service would have to break out of its "narrow confines" and promote healthy lifestyles.
Entirely new models of care, which could include GP surgeries clubbing together into federations to replace many services currently carried out in hospitals, will be set up across the country.
The report also says the NHS can eradicate most of its projected £30bn deficit by 2020, but will need the Government to increase spending on the health service by at least £1.5bn per year above inflation to avoid going into the red.
Cutting rates of obesity, smoking and drinking will be critical to saving the NHS from the costs of treating millions of patients with preventable conditions including diabetes, heart disease and some cancers, NHS leaders said.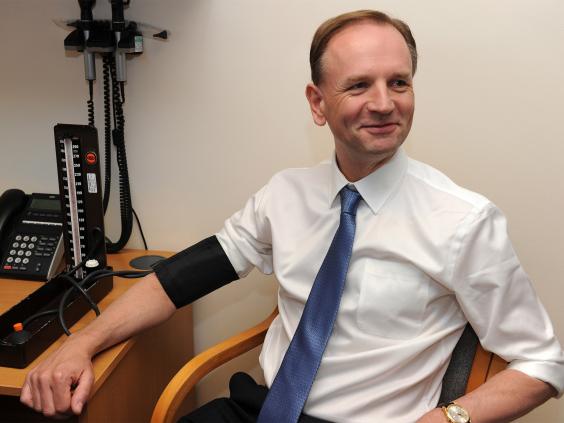 Employers are viewed as key to promoting better health in the population and Mr Stevens said that he wanted to see measures to encourage participation in Weight Watchers-type schemes.
Incentives could be in the form of shopping vouchers, cash or prizes. The scheme would have NHS backing but the vouchers would be issued by employers to staff who commit to losing weight.
Ordinary people should be incentivised to volunteer to care for elderly members of their community through £200-a-year council tax rebates, the report adds.
The report, Five Year Forward View, which has been produced by NHS England along with other national NHS bodies including Public Health England and the Care Quality Commission, throws down the gauntlet to the next government on the long-term future and funding of the NHS in England.
In numbers: the NHS crisis
Focusing on prevention and looking after patients with long-term conditions outside of hospital is expected to save the NHS money, with efficiency savings of up to three per cent possible by 2020, the report says.
However, even if the NHS achieves this ambitious target it will still have a deficit of £8bn if the NHS budget is only protected and not increased. 
"The NHS itself needs to change and change significantly," Mr Stevens said. "We have no choice but to do this. If we do it, a better NHS is possible. If we don't then the consequences for patients will be severe."
David Bennett, chief executive of Monitor, which regulates the NHS Foundation Trust sector, said that if spending on the NHS was not increased, the health service would need to find other ways to "survive". "We can't finish up with a deficit. If we didn't get any extra funding we would have to do what we could to survive as we have over recent years," he said.
He did not rule out the NHS having to charge for hospital stays or GP appointments if government spending did not increase.
David Cameron has committed to "protect NHS spending and continue to invest more" but has made no concrete commitments on how much extra funding the health service would receive in the next Parliament.
Health Secretary Jeremy Hunt welcomed the report, adding that the NHS could only continue to improve with "important reforms".
However, Labour's Shadow Health Secretary Andy Burnham said the report "laid bare the inadequacy" of the Conservatives' NHS spending plan.
"David Cameron's decisions will leave patients facing even longer waits and raise the spectre that a re-elected Tory Government would have to introduce rationing, cuts and charges," he said.
Labour has committed to increasing NHS spending by £2.5bn per year above inflation, but much of the money to pay for the increase may not be available till half way through the next Parliament.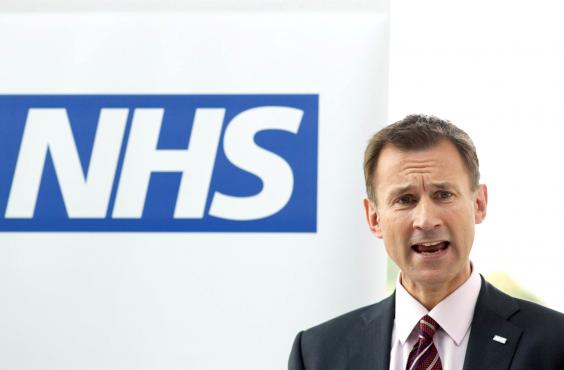 Mr Stevens said there was a "consensus" about what needed to be done to improve patient care and NHS efficiency. Better, more organised care for the millions of patients with long-term conditions, who collectively account for 70 per cent of NHS spending, is central to the plan.
The NHS will "make it possible" for groups of GP practices to form federations, which could employ hospital specialists to keep people out of hospital. These GP groups could also have the power to directly admit people to hospital – a radical shake-up of the traditional divide between hospital and GP care.
Forward view: Key reforms
The NHS's Five Year Forward View sets out a wide-ranging vision for the future of the health service, with reforms in almost all key areas of care:
GPs Will get a "new deal", including more money, and at least 4,900 more trainees. Practices will be allowed to merge and form bigger local health organisations, joining with community nurses and mental health professionals and even employing hospital specialists, offering more care and treatments at the GP surgery.
Hospitals Care and surgery for many serious conditions – such as stroke, heart disease and some cancers – to be concentrated at specialist centres. However, small local hospitals will remain, and in some places could be taken over by new, GP-local care organisations led groups. Large hospitals in big cities could take on responsibility for leading community care and GP services in their area.
Urgent care Focus on reducing pressure on A&E and bringing care closer to home. Greater evening and weekend access to GPs, ambulance crews will be empowered to make more decisions, networks of linked hospitals will allow more serious cases to bypass small A&Es and go straight to specialist emergency centres nearby
Care homes The NHS will provide more "in-reach" care to elderly and infirm people living in homes. More rehabilitation and health services will available, but often in partnership with local authorities currently responsible for social care.
Public health Workplaces will give employees incentives to improve their health through weight loss and there will be greater powers for local authorities and elected mayors to set public health policy, aiming to cut obesity, smoking, drinking. The NHS will become more "activist" and set example with healthier food options in hospitals and encouraging healthy lifestyles for NHS staff.
Midwives Will have the opportunity to club together and to set up their own NHS-funded midwifery services, and there will be more opportunities for women to give birth at home.
Carers 1.4m unpaid carers in England will receive more support, including £200 council tax rebate for those who care for the elderly in their local community or volunteer at their hospital. People living with dementia and other patients with long-term conditions will be offered personal budgets, so that resources can be spent in a way that suits them.
Digital technology NHS-accredited "health apps" will allow patients to manage their own health and care. Appointments with GPs and ordering repeat prescriptions will be routinely available online. Greater use of patient data will provide "electronic glue" between NHS services nationally and locally. Patient records will be electronic and patients will have access to them.
Mental health Waiting times targets for people needing psychological treatments will come in next year, and will be improved from 75 per cent seen within six weeks to 95 per cent by 2020. The mental health needs of patients with physical health conditions, such as cancer, to be assessed and met.