A Norfolk author found dead in a river days after being sent home from hospital having expressed suicidal thoughts was "let down" by the two NHS trusts responsible for his care, the health service ombudsman has said.
Stephen Foster, 48, was found dead on June 23 2011. He had gone to Norfolk and Norwich University Hospital with his partner because he was feeling suicidal.
He was admitted and spent 16 hours on the ward without adequate support, the ombudsman said.
After being assessed by a doctor he waited an entire night for the arrival of a crisis team from Norfolk and Suffolk NHS Foundation Trust (NSFT) – providers of mental health services in the region.
He was assessed by a mental health nurse and discharged with a recommendation to see his GP and get counselling, but was found dead just three days later.
His partner, the Booker-shortlisted novelist Trezza Azzopardi, described the hospital trust's behaviour as being "arrogant, dismissive and shambolic".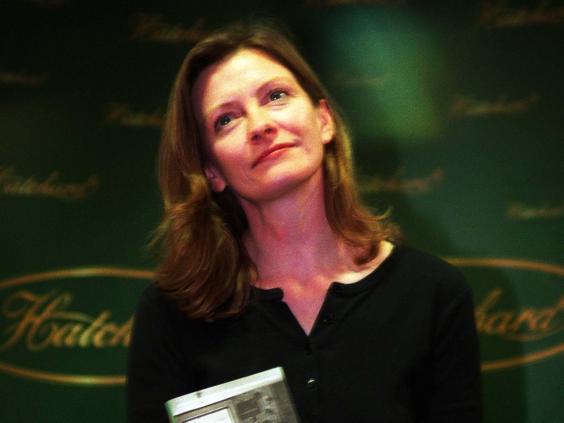 Parliamentary and Health Service Ombudsman Dame Julie Mellor said it was "unacceptable that a vulnerable man received such little support when he needed he so desperately needed it".
"A bit more time, care and attention by the trusts may have resulted in a different outcome for him," she said.
A coroner recorded a narrative verdict on the death in 2011.
The Ombudsman found that the initial treatment given to Mr Foster, who is not named in her report, by Norwich University Hospitals NHS Foundation Trust (NNUH), was inadequate.
The eventual assessment completed by the mental health nurse was not comprehensive, she added.
Man Booker Prize winners
Man Booker Prize winners
1/10 2014

Richard Flanagan - 'The Narrow Road to the Deep North'

AFP/Getty Images

2/10 2013

Eleanor Catton - 'The Luminaries'

Getty Images

3/10 2012

Hilary Mantel - 'Bring Up The Bodies'

Getty Images

4/10 2011

Julian Barnes - 'The Sense of an Ending'

Getty Images

5/10 2010

Howard Jacobson - 'The Finkler Question'

Getty Images

6/10 2009

Hilary Mantel - 'Wolf Hall'

AFP/Getty Images

7/10 2008

Aravind Adiga - 'The White Tiger'

AFP/Getty Images

8/10 2007

Anne Enright - 'The Gathering'

Getty Images

9/10 2006

Kiran Desai - 'The Inheritance of Loss'

AFP/Getty Images

10/10 2005

John Banville - 'The Sea'

AFP/Getty Images
In a statement, Norfolk and Norwich Hospital Trust said: "It is regrettable that the patient had to wait overnight to be seen by the mental health team. A&E and the acute hospital is not the ideal environment for patients with mental health needs and we support the target to which NSFT is aspiring that 90 per cent of mental health patients in A&E should be seen by its experts within an hour of referral."
Debbie White, director of operations at Norfolk and Suffolk NHS Foundation Trust, said "significant investments" had been made to improve psychiatric liaison services since 2011.
"Last April, Norfolk also became the first county nationally to sign up to the government's mental health crisis care concordat. We have met Ms Azzopardi to offer our sincere apologies and to underline our commitment to learn the lessons."
NSFT, which serves a population of 1.5m across Norfolk and Suffolk, was branded "inadequate" by Care Quality Commission (CQC) inspectors earlier this week and recommended for special measures.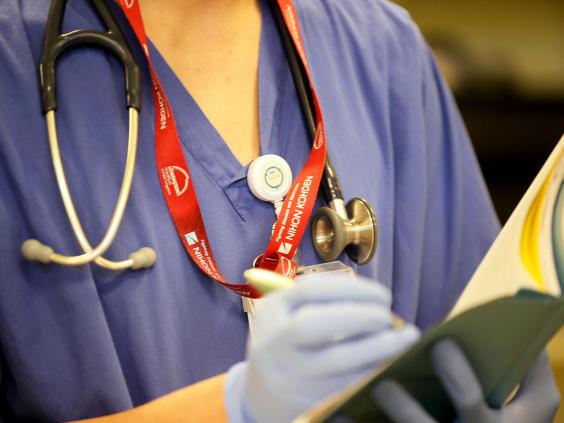 The trust, which has suffered cuts in funding in recent years, was deemed to be unsafe and poorly led, following an inspection in October.
Staffing levels were insufficient to safely meet patient's needs and a lack of available beds meant mental health patients were often not receiving the right care at the right time, inspectors said.
Dr Rob Harwood, chair of the British Medical Association's (BMA) Eastern regional consultants committee said: "The BMA warned that it was very unlikely patient care and access to services could be maintained in the face of considerable cuts and poor management at Norfolk and Suffolk NHS Foundation Trust.
 "Poorly thought-through changes to how services were delivered, linked to cuts in funding have had a devastating effect on patient services and staff morale."
The trust has recently undergone a change of management, with a new CEO, medical director and director of nursing.
Trust chair Gary Page said the CQC's report was "disappointing" but that the issues raised were known to management and were being "remedied by the new team".
Reuse content