Keep this in mind next time you go on a date. Drinking one alcoholic drink could make you look more attractive – but any more than that doesn't help your chances, according to a new study.
As well finding others more attractive while drunk, it now seems that a small amount of alcohol could make you look more eye-catching to others among a heavy-boozing crowd.
Mildly-intoxicated people were rated as better-looking after one drink compared to when they were sober. The new-found attractiveness doesn't stack up with every drink though, as the limit stands at one, according to the findings.
World's 50 best bars
World's 50 best bars
1/50 1. Artesian, London

2/50 2. Dead Rabbit, New York

3/50 3 Nightjar, London

4/50 4. Attaboy, New York

5/50 5. Employees only, New York

6/50 6. Canon, Seattle

7/50 7. The Baxter Inn, Sydney

8/50 8. American Bar, Savoy, London

9/50 9. High Five, Tokyo

10/50 10. 28 Hong Kong Street, Singapore

11/50 11. Connaught Bar, London

12/50 12. Happiness Forgets, London

13/50 13. Aviary, Chicago

14/50 14. Nomad Bar, Nomad Hotel, New York

15/50 15. Nottingham Forrest, Milan

16/50 16. Smuggler's Cove, San Francisco

17/50 17. Candelaria, Paris

18/50 18. PDT, New York

19/50 19. Bulletin Place, Sydney

20/50 20. White Lyan, London

21/50 21. Buck and Breck, Berlin

22/50 22 Broken Shaker, Miami

23/50 23. 69 Colebrooke Row, London

24/50 24. Hemingway Bar, Prague

25/50 25. Le Lion Barde Paris, Hamburg

26/50 26. Door 74, Amsterdam

27/50 27. Three Dots and a Dash, Chicago

28/50 28. Jerry Thomas Speakeasy, Rome

29/50 29. Chainaya Tea & Cocktails, Moscow

30/50 30. Everleigh, Melbourne

31/50 31. Eau de Vie, Sydney

32/50 32. Bramble, Edinburgh

33/50 33. Trick Dog, San Francisco

34/50 34. Dry Martini, Barcelona

35/50 35. Clover Club, New York

36/50 36. Drink, Boston

37/50 37. Black Pearl, Melbourne

38/50 38. Schumann's, Munich

39/50 39. Floreria Atlantico, Buenos Aires

40/50 40. Star Bar, Ginza, Tokyo

41/50 41. Delicatessen, Moscow

42/50 42. Quinary, Hong Kong

43/50 43. Cure, New Orleans

44/50 44. Tales and Spirits, Amsterdam

45/50 45. Maison Premiere, New York

46/50 46. La Capilla, Mexico

47/50 47. Limantour, Mexico

48/50 48. Shady Pines, Sydney

49/50 49. Callooh Callay, London

50/50 50. Williams and Graham, Denver
Researchers of a small study at the University of Bristol photographed faces of 40 students before they had a drink, after one drink – equivalent to 250ml of wine at 14% alcohol for a person weighing 70kg – and after a second drink of the same volume and strength.
Their neutral facial expressions were rated by a separate group of students in side-by-side photo comparisons. The images taken after one drink were said to look more attractive than drunk or sober ones.
A small amount of alcohol can drive blood flow to the cheeks to give a rosy or healthy-looking glow. It is also speculated that more relaxed and happy faces – usually enabled by the one drink – are deemed more gorgeous than those of people who drank another... and another.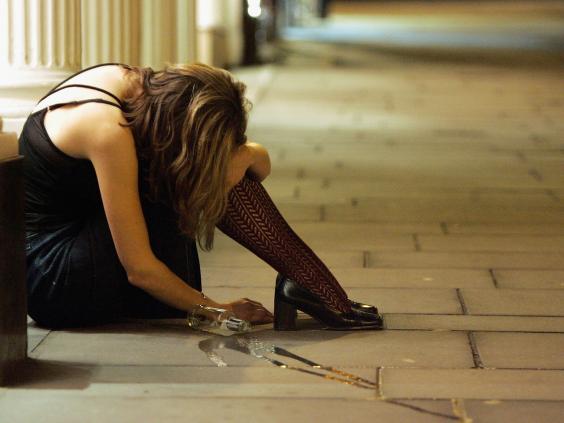 Sober photos were more attractive than those taken after two drinks, researchers found, so – according to the study – it is probably best to limit the drinking to just the one if you're seeking to make a good first impression.
Researchers were looking to see if sexual behaviour in social settings, particularly risky sexual behaviour, is influenced by the drinking of booze. However, they said that a larger-scale study would need to be held to delve deeper into their initial findings.
They said: "The present study suggests that alcohol consumption also increases ratings of attractiveness of the consumer by other people.
"That is, in addition to perceiving others as more attractive, an alcohol consumer may also be perceived by others as more attractive, and therefore receive greater sexual interest from potential mates.
"An increase in such attention from others may also positively reinforce alcohol consumption, particularly in social contexts."
The study was published in the Alcohol and Alcoholism journal.
Reuse content