MPs have accepted tobacco industry hospitality worth £60,000 since 2010, at events including Wimbledon, the Chelsea Flower Show and a Paul McCartney concert.
An investigation by the BMJ found that 38 MPs had been hosted by representatives of Big Tobacco on 55 occasions.
In 2014 alone, 10 MPs were entertained at the Chelsea Flower Show by Japan Tobacco International (JTI), while others have accepted free tickets to the men's final at Wimbledon courtesy of Imperial Tobacco, as well as, from JTI, test matches at the Oval and evenings of opera at Glyndebourne,
All the hospitality received was recorded in the public Register of Members' Interests and there is no evidence any of MPs discussed tobacco control issues with their hosts. However, the BMJ said it was "extraordinary" that MPs thought it "acceptable to accept such largesse from an industry whose products kill so many of their constituents every year".
The group includes 29 Conservatives, eight Labour and one independent MP.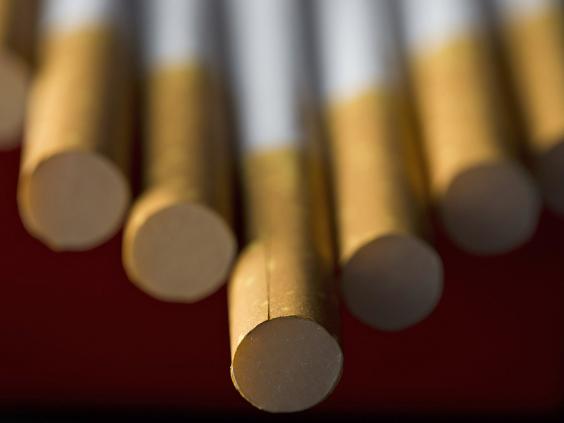 When MPs voted on whether to introduce plain packaging for tobacco products in March this year – a measure fiercely opposed by the tobacco industry – 20 of the 38 MPs voted against, 11 did not vote and only seven voted for.
There is no evidence that the hospitality influenced voting behaviour. When asked by the BMJ why they voted against, only one of the 20 MPs, Labour's Stephen Hepburn, responded, saying that he was a "long-term opponent of plain packaging, having conducted two in-depth inquiries into fraud counterfeit and organised crime".
MPs voted in favour of introducing plain packaging, and the measure is expected to come into force throughout the UK by 2017. In Australia, where standardised packs were introduced in 2012, smoking rates have fallen, dropping by more than 12 per cent between December 2013 and 2014.
The World Health Organisation's Framework Convention on Tobacco Control, adopted by the UK in 2003, says governments should "interact with the tobacco industry only when and to the extent strictly necessary to enable them to effectively regulate the tobacco industry and tobacco products".
Hazel Cheeseman, director of policy at the charity Action on Smoking and Health (ASH) said: "The tobacco industry has a long history of seeking to influence government policy to undermine health policy and preserve its profits.
"It is shocking that British politicians continue to accept hospitality in this way, particularly as it runs counter to the UK's commitments under the World Health Organisation's treaty on tobacco. The public are also hostile to this behaviour with over three quarters stating political parties should not accept financial or in kind donations from the tobacco industry."
JTI is the third largest tobacco company in the world. Its brands include Camel, Winston, Benson and Hedges, and Silk Cut. It sold 436 billion cigarettes in 2013, making a profit of £3 billion.
Responding to the BMJ investigation, Jeremy Blackburn, head of communications for JTI said: "Our engagement is totally transparent and politicians judge for themselves the merits of our views. If we did not have the opportunity as a legitimate company to make our views known, the result would be a one-sided debate with only the views of the anti-tobacco lobby heard".
Industry representatives from the Tobacco Manufacturers' Association declined to comment.
Reuse content