People who go to their GP with tell-tale cancer symptoms will be sent for fast-track tests in an attempt to prevent thousands of deaths a year caused by late diagnosis, the national health watchdog has said.
Doctors should order cancer tests for patients displaying certain symptoms immediately instead of referring them to a specialist first, according to new guidelines published by the National Institute for Health and Care Excellence (NICE).
Under the recommendations, GPs will take a "symptom-based approach" to cancer diagnosis, allowing a patient complaining of stomach pain to be sent for cancer tests immediately. Patients will also be given more information to help them spot potential cancer symptoms early on.
Around 300,000 new cancer diagnoses are made in the UK every year, with late diagnoses estimated to be responsible for 10,000 deaths a year. It is hoped that the new guidelines will halve this number to 5,000.
It is expected that the new regime, which has already been successfully piloted by GPs in several parts of England and Wales, will lead to an increase in doctor's appointments as patients are encouraged to report their symptoms. A rise in the number of cancer tests carried out will also have "modest" cost implications for the NHS, NICE said.
However, the team behind the new guidelines said improved diagnosis would potentially save thousands of lives and would also bring long-lasting economic benefits as more people started to survive cancer.
"If a person is diagnosed quicker and treated more effectively, then they can carry on working and paying taxes – so the modest cost may end up being an overall benefit to society," said Dr Steve Hajioff, who chaired the group of experts which developed the guidance. "There is an additional cost in identifying cancer early – but are there better things to spend money on than on saving lives?"
Under the new guidance, GPs will be able to send patients who may have cancer symptoms for tests including MRI and CT scans, endoscopies and colonoscopies. Professor Willie Hamilton, who helped to develop the new guidelines, said the key issue was to get the "right patients to the right tests at the right time".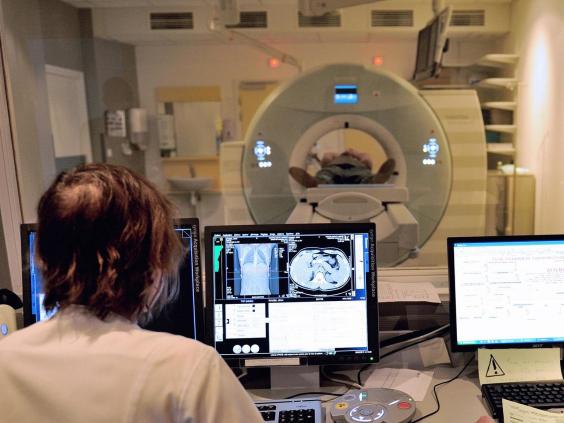 The experts said the guidelines could have a "major impact" on cancer diagnosis across the country simply by shifting the focus onto a patient's general symptoms. "It makes it a lot easier for GPs to know how to deal with the patient whose symptoms may often be vague, and for whom cancer may not be the most obvious diagnosis but who have early and curable disease," said Professor Mark Baker, clinical practice director at NICE.
Previous guidelines issued in 2005 operated on a cancer-by-cancer basis, which NICE said had proved difficult for GPs to use effectively. The new approach is intended to be simpler and easier for both patients and their doctors to understand.
The new approach was welcomed by cancer charities. Sarah Hiom, director of early diagnosis at Cancer Research UK, said the guidelines gave GPs the "freedom" to act quickly – but warned that more money would be needed to finance the increase in testing.
"We know the strain the NHS is already under, and with the number of people diagnosed with cancer increasing, further investment is essential in order to support this much needed shift in investigative testing," she added.
Reuse content