NHS staff who perform poorly in their job could face being struck off, under wide-ranging plans drawn up by the Law Commission.
A draft bill, developed after the scandal at Mid-Staffordshire NHS Trust, would give the Government powers to create a "list of bad eggs" who should not be allowed to work in the health or social care professions. It would enable regulatory bodies to stop doctors, nurses and other staff who cannot communicate clearly in English, from practicing.
And a process of revalidation – where professionals undergo "MOT tests" to ensure they are still fit to practise – will be extended from doctors to all health and social care professionals. Regulators would also be able to investigate if they suspect there had been poor conduct and practice. At present, they can only act if they receive a complaint. The Government has committed to bring in legislation based on the Commission's draft, although it may change some measures. Tim Spencer-Lane, the lead lawyer involved in the bill, said: "The Government would have the powers to introduce that for any group of workers or particular activities which aren't currently regulated." He added: "It's just a list of bad eggs really…"
He said it could theoretically be used to get rid of nursing care assistants, social care assistants, psychotherapists and even NHS managers, who had behaved particularly badly although he added: "I'm not sure the Government would use it for those groups".
The Commissions' reforms would also implement the recommendations of the public inquiry into the scandal at Mid-Staffordshire NHS Trust, where basic clinical failings led to the deaths of up to 1,200 patients according to a report by Robert Francis, QC.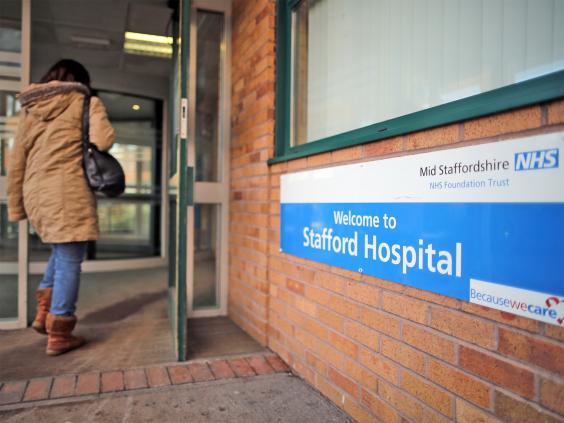 The Government would also be able to shut down under-performing or inefficient health and social care regulators and set up new ones.
Dr Mark Porter, chairman of British Medical Association's council, said: "It is vital for patient safety and confidence in the NHS that all doctors have an acceptable command of English and can communicate effectively with their patients and other healthcare colleagues." However, he stressed: "Overseas doctors make a valuable contribution to the NHS, especially… where there has been a historic shortage of UK-trained doctors."
A Department of Health spokesman said: "Following the Francis Inquiry, it is important for public and patient confidence that our professional regulation system is fit for the future.
"The Government is committed to legislate on this important issue when parliamentary time allows. We welcome the Law Commission's report."
Reuse content