NHS hospitals in England have been accused of putting profit before public service after a surge in income from private patients over the past five years coincided with falling standards.
Aggregate income from private patients jumped from just over £408m in 2010 to £526m last year – a rise of almost 30 per cent – according to a parliamentary written answer by the Health Minister Alistair Burt to the Labour MP Gareth Thomas. And requests sent to specific trusts revealed that hospitals serving the constituents of the Health Secretary, Jeremy Hunt, and his team were among those leading the charge.
Private patient income at Chelsea and Westminster Hospital, which serves the Health Minister Jane Ellison's constituents, rose by 88 per cent, from £8.18m in 2010 to £15.4m in 2015. The hospital trust received a "Requires Improvement" rating after its last inspection. Although the regulator found staff to be caring and compassionate, inspectors said there was potentially an under-reporting of patient safety incidents resulting in death or severe harm. Medical staffing levels did not meet recommended standards in A&E and palliative care.
A spokesperson for Chelsea and Westminster Hospital said: "In 2014/15, our private patient income was £15.4m, which represents 4.1 per cent of our income that year. Private patient income allows us to provide services which we would be unable to afford with income derived solely from the NHS." 
Royal Surrey County Hospital, which serves Mr Hunt's constituents, increased its private patient income from £3.16m in 2010 to £4.03m last year. Of the five trusts that responded to requests for financial information, it was the only one to get a "Good" CQC rating – the others had "Requires Improvement".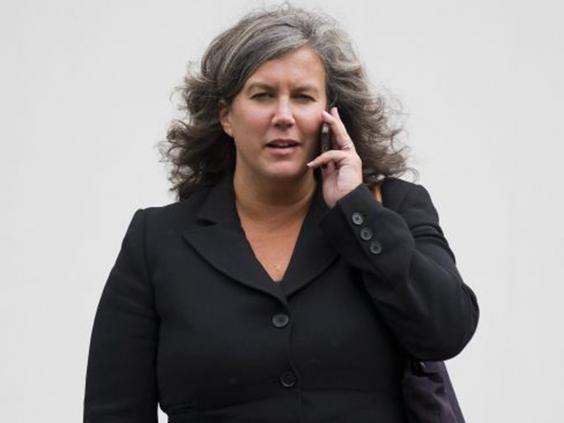 Maidstone and Tunbridge Wells NHS Trust's income from private patients went up by 81 per cent in the five-year period from £3.9m to £6.9m.
The Labour MP Gareth Thomas, who unearthed the figures in a Parliamentary written questions, said: "Jeremy Hunt needs to explain why NHS Trusts are being allowed to set up private hospitals in the Middle East instead of improving the quality of care for patients.
"At a time when too many NHS patients have to wait much too long in Accident & Emergency, it beggars belief that the Boards of NHS Trusts are prioritising expanding support for private patients.
"We are beginning to see the emergence of a two-tier health service in the UK – with queue jumping for the wealthy and poorer standards of care for the rest of us. The NHS is clearly not safe in Tory hands."
A spokesperson for the trust said all profits generated from private practice at its dedicated private patients' unit in Tunbridge Wells Hospital, which is run separately to the rest of the hospital, are ploughed back directly into the NHS for local services. "NHS patients are our absolute priority and no facilities are used [at the PPU] that are required by NHS patients," she said.
Imperial College Healthcare NHS Trust increased its income from private patients from £31m in 2010 to £43m in 2015 – the largest amount earned by any acute trust from private patients that year.
The trust has a private arm, Imperial Private Healthcare, which has facilities at Hammersmith Hospital, where the A&E department closed in 2014, and at Charing Cross Hospital, where there has been a campaign to stop the A&E department being downgraded. The trust treated 75 per cent of patients within the four-hour target in November and was given a "Requires Improvement" rating from the CQC in December 2014. A trust spokeswoman said: "Our core focus will always be providing NHS services. Our private arm accounts for around 4 per cent of turnover. It provides valuable income which is used to improve services and facilities for all."  
UK news in pictures
UK news in pictures
1/20 26 June 2017

A festival-goer sleeps outside their tent at the end of the Glastonbury Festival of Music and Performing Arts on Worthy Farm near the village of Pilton in Somerset, South West England

Getty

2/20 26 June 2017

Canadian Captain Megan Couto (C) leading out troops of the Second Battalion, Princess Patricia's Canadian Light Infantry from Wellington Barracks heading for the Changing of the Guard ceremony at Buckingham Palace in central London. Media reports state that Megan Couto, will be at the head of some 40 Canadian soldiers along with the Royal Canadian Artillery Band at the Changing of the Guard at Buckingham Palace becoming the first female soldier in history to become Captain of the Guard. Canadian soldiers are serving as the Queen's Guard as sentries at Buckingham Palace, St. James's Palace, the Tower of London and Windsor Castle until 03 July 2017. Queen Elizabeth II invited Canada to send troops take part in the ceremonial duties in 2017 marking 150 years since Canadian Confederation

EPA

3/20 26 June 2017

Residents leave their home on the Taplow Block on the Chalcots Estate on June 26, 2017 in London, England. Residents of the Chalcots Estate have been urged to leave their homes due to fire safety fears in the wake of the Grenfell Tower tragedy. Four of the five Chalcots Estate towers in Camden, North London, are being evacuated after they were found to have similar cladding to that on Grenfell, attributed to contributing to the rapid spread of the blaze last week that killed at least 79 people

Getty Images

4/20 25 June 2017

Police officers on Romford Road in Forest Gate, east London, as people protest over the death of Edir Frederico Da Costa, who died on June 21 six days after he was stopped in a car by Metropolitan Police officers in Woodcocks, Beckton, in Newham, east London

PA

5/20 24 June 2017

Britain's opposition Labour Party leader Jeremy Corbyn addresses revellers from the Pyramid Stage at Worthy Farm in Somerset during the Glastonbury Festival

REUTERS

6/20 23 June 2017

British Prime Minister Theresa May addresses a news conference at the EU summit in Brussels, Belgium, June 23, 2017

Reuters

7/20 22 June 2017

Cosplay fans (L-R) George Massingham, Abbey Forbes and Karolina Goralik travel by tube dressed in Harry Potter themed costumes, after a visit to one the literary franchise's movie filming locations at Leadenhall Market in London, Britain

Reuters

8/20 22 June 2017

Racegoers cheer on their horse on Ladies Day at the Royal Ascot horse racing meet, in Ascot, west of London

Getty

9/20 21 June 2017

A reveller walks among the tipi tents at the Glastonbury Festival of Music and Performing Arts on Worthy Farm near the village of Pilton in Somerset, South West England

Getty

10/20 20 June 2017

A police officer lays some flowers passed over by a member of the public, close to Finsbury Park Mosque in north London, after one man died and eight people were taken to hospital and a person arrested after a rental van struck pedestrian

PA

11/20

The Borough Market bell is seen in Borough Market in central London following its re-opening after the June 3 terror attack

Getty Images

12/20

Two women embrace in Borough Market, which officially re-opens today following the recent attack, in central London

REUTERS/Hannah McKay

13/20

Mayor of London Sadiq Khan attends the re-opening of Borough market in central London following the June 3 terror attack

Getty Images

14/20

People walk through Borough Market in central London following its re-opening after the June 3 terror attack

Getty Images

15/20

News Corp CEO Rupert Murdoch, with one of his daughters, visit Borough Market, which officially re-opened today following the recent attack

REUTERS

16/20

A woman reacts in front of a wall of messages in Borough Market, which officially re-opened today following the recent attack, in central London

REUTERS/Hannah Mckay

17/20

Vivenne Westwood walks the runway at the Vivenne Westwood show during the London Fashion Week Men's June 2017 collections

Getty Images

18/20

Millwall fan and London Bridge hero Roy Larner on 'Good Morning Britain'

Rex

19/20

Richard Arnold, Roy Larner, Piers Morgan and Susanna Reid on 'Good Morning Britain'

Rex

20/20 11 June 2017

England players celebrate after defeating Venezuela 1-0 to win the final of the FIFA U-20 World Cup Korea 2017 at Suwon World Cup Stadium in Suwon, South Korea

AP
A late amendment to the 2012 Health and Social Care Act allowed foundation hospitals to raise 49 per cent of funds from non-NHS work. The then Health secretary, Andrew Lansley, said lifting the private income cap would benefit NHS patients. Campaigners said switching to private patients in the face of huge debts was not the answer.
A spokesman for the Keep Our NHS Public campaign said: "This shows the worst aspects of the 'marketisation' of the NHS: focusing on a quick buck while the system around you collapses. The NHS needs to be rid of this vampiric spectre once and for all: healthcare is not about profit, it is not about competition. Public funding and public accountability are what matters." Although the income from private patients in English NHS trusts as a percentage of provider income has barely changed since the cap was lifted – from 0.71 per cent in 2010 to 0.72 per cent last year – shadow Health Secretary Heidi Alexander (left) said patients who wait months for treatment or hours in A&E will be alarmed: "The public has a right to know what impact private work has on waiting times."
Reuse content