NHS hospitals in England have been accused of putting profit before public service after a surge in income from private patients over the past five years coincided with falling standards.
Aggregate income from private patients jumped from just over £408m in 2010 to £526m last year – a rise of almost 30 per cent – according to a parliamentary written answer by the Health Minister Alistair Burt to the Labour MP Gareth Thomas. And requests sent to specific trusts revealed that hospitals serving the constituents of the Health Secretary, Jeremy Hunt, and his team were among those leading the charge.
Private patient income at Chelsea and Westminster Hospital, which serves the Health Minister Jane Ellison's constituents, rose by 88 per cent, from £8.18m in 2010 to £15.4m in 2015. The hospital trust received a "Requires Improvement" rating after its last inspection. Although the regulator found staff to be caring and compassionate, inspectors said there was potentially an under-reporting of patient safety incidents resulting in death or severe harm. Medical staffing levels did not meet recommended standards in A&E and palliative care.
A spokesperson for Chelsea and Westminster Hospital said: "In 2014/15, our private patient income was £15.4m, which represents 4.1 per cent of our income that year. Private patient income allows us to provide services which we would be unable to afford with income derived solely from the NHS." 
Royal Surrey County Hospital, which serves Mr Hunt's constituents, increased its private patient income from £3.16m in 2010 to £4.03m last year. Of the five trusts that responded to requests for financial information, it was the only one to get a "Good" CQC rating – the others had "Requires Improvement".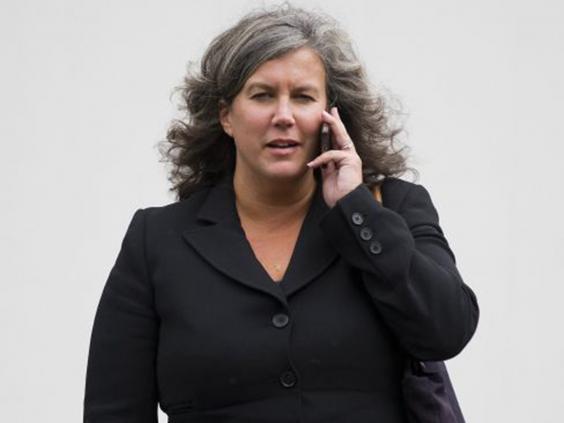 Maidstone and Tunbridge Wells NHS Trust's income from private patients went up by 81 per cent in the five-year period from £3.9m to £6.9m.
The Labour MP Gareth Thomas, who unearthed the figures in a Parliamentary written questions, said: "Jeremy Hunt needs to explain why NHS Trusts are being allowed to set up private hospitals in the Middle East instead of improving the quality of care for patients.
"At a time when too many NHS patients have to wait much too long in Accident & Emergency, it beggars belief that the Boards of NHS Trusts are prioritising expanding support for private patients.
"We are beginning to see the emergence of a two-tier health service in the UK – with queue jumping for the wealthy and poorer standards of care for the rest of us. The NHS is clearly not safe in Tory hands."
A spokesperson for the trust said all profits generated from private practice at its dedicated private patients' unit in Tunbridge Wells Hospital, which is run separately to the rest of the hospital, are ploughed back directly into the NHS for local services. "NHS patients are our absolute priority and no facilities are used [at the PPU] that are required by NHS patients," she said.
Imperial College Healthcare NHS Trust increased its income from private patients from £31m in 2010 to £43m in 2015 – the largest amount earned by any acute trust from private patients that year.
The trust has a private arm, Imperial Private Healthcare, which has facilities at Hammersmith Hospital, where the A&E department closed in 2014, and at Charing Cross Hospital, where there has been a campaign to stop the A&E department being downgraded. The trust treated 75 per cent of patients within the four-hour target in November and was given a "Requires Improvement" rating from the CQC in December 2014. A trust spokeswoman said: "Our core focus will always be providing NHS services. Our private arm accounts for around 4 per cent of turnover. It provides valuable income which is used to improve services and facilities for all."  
UK news in pictures
UK news in pictures
1/30

A man carries a EU flag, after Britain voted to leave the European Union, outside Downing Street in London

REUTERS

2/30 23 June 2016

AFP/Getty Images

3/30 22 June 2016

British Prime Minister David Cameron poses for a photograph after addressing pro-EU "Vote Remain" supporters at rally in Bristol, whilst campaigning to avoid a Brexit, ahead of the 23 June EU referendum

AFP/Getty Images

4/30 21 June 2016

Scottish Conservative leader Ruth Davidson (left) and Mayor of London Sadiq Khan speak during the EU debate at Wembley Arena in London

Getty Images

5/30 20 June 2016

A full moon rises behind Glastonbury Tor as people gather to celebrate the summer solstice in Somerse

Getty Images

6/30 19 June 2016

Hot air balloons took to the air as part of the annual Lord Mayor's Hot Air Balloon Regatta, a charity event in aid of the Lord Mayor's Fund, in London

Getty Images

7/30 19 June 2016

Liberal Democrats leader Tim Farron (C) poses with supporters after arriving in the Liberal Democrat Vote Remain campaign bus, campaigning to avoid a Brexit in the EU referendum, during a launch event in east London

AFP/Getty Images

8/30 18 June 2016

A man lights a flare among pro-refugee activists rallying outside the French Embassy in central London, during a protest after most of an aid convoy of vehicles organised by campaign groups heading to northern France were turned back at the French frontier at the port of Dover

AFP/Getty Images

9/30 17 June 2016

Prime Minister David Cameron and Labour Leader Jeremy Corbyn arrive to pay their respects at the scene where Jo Cox was shot in Birstall

Getty Images

10/30 16 June 2016

Floral tributes and candles are placed by a picture of slain Labour MP Jo Cox at a vigil in Parliament square in London. Cox died after a shock daylight street attack, throwing campaigning for the referendum on Britain's membership of the European Union into disarray just a week before the crucial vote

AFP

11/30 15 June 2016

Boats from the 'Fishing for Leave' campaign group join a flotilla along the Thames River in London. The flotilla organised by members of the Fishing for Leave group, who are campaigning to leave the European Union ahead of the referendum on the 23 of June, was countered by boats representing the 'In' campaign

Getty Images

12/30 14 June 2016

A general view of the Tate Modern's new Switch House in London. The Tate Modern art gallery has unveiled its new Switch House building designed by architects Herzog & de Meuron

Getty

13/30 13 June 2016

Labour Leader Jeremy Corbyn (C) and Deputy Labour Leader Tom Watson (R) attend a vigil for the victims of the Orlando nightclub shooting, outside the Admiral Duncan pub on Old Compton Street in Soho, London

Getty Images

14/30 12 June 2016

A pigeon flies ahead of Britain's Queen Elizabeth and Prince Philip, and Princes William, Harry and Kate Duchess of Cambridge behind as they wave to guests attending the Patron's Lunch on the Mall, an event to mark her 90th birthday, in London

REUTERS

15/30 11 June 2016

A Guardsman faints at Horseguards Parade for the annual Trooping the Colour ceremony in central London

REUTERS

16/30 10 June 2016

The national service of thanksgiving for the 90th birthday of Britain's Queen Elizabeth II at St Paul's Cathedral in London, which is also the Duke of Edinburgh's 95th birthday

Getty Images

17/30 9 June 2016

Princess Anne, Princess Royal attends the Founders Day Parade at The Royal Hospital Chelsea in London

Getty Images

18/30 8 June 2016

Two women walk barefoot through heavy rain in Westminster in London. The Met Office has issued flood alerts for parts of the south east of England as torrential rain hit parts of the country

Getty Images

19/30 7 June 2016

An Osprey catches two Rainbow Trout at Rothiemurchus in Kincraig, Scotland. Ospreys migrate each spring from Africa and nest in tall pine trees around the Aviemore area, the raptor was hunted to the point of extinction in the Victorian era, their migratory habits eventually brought them back to Scotland with the first successful breeding pair being recorded in 1954

Getty

20/30 6 June 2016

David Cameron speaks at a Remain in the EU campaign event at the Oval cricket ground in London

Getty Images

21/30 5 June 2016

Original participants take part in Japanese artist Koki Tanaka's recreation of the 1985 youth training scheme protest as part of the Liverpool Biennial. The 1985 protest saw 10,000 UK school children take to the street to protest against the Conservative government's controversial youth training Scheme

Getty Images

22/30 4 June 2016

Troops parade along The Mall after the Colonel's Review in London

Getty Images

23/30 3 June 2016

Large scale recreation of Dutch flower painting 'A Still Life of flowers in a Wan-Li Vase' by Ambrosius Bosschaert made out of real flowers is seen outside National Gallery in London

Rex

24/30 2 June 2016

Final preparations are made for the RHS Rose Show in London. The RHS London Rose Show runs from June 3-4 at RHS Lawrence Hall in Westminster

Getty Images

25/30 1 June 2016

Sheep are judged on the opening day of the Royal Bath and West Show in Shepton Mallet. The result of the EU referendum is likely to be closely watched by members of the farming community as the UKs membership of the European Union has long been a contentious issue for the farming industry

Getty Images

26/30 31 May 2016

German President Joachim Gauck (C), British Premier David Cameron (L) and Princess Anne, Princess Royal attend the 100th anniversary commemorations for the Battle of Jutland at the Lyness cemetery in Lyness, Scotland

Getty Images

27/30 30 May 2016

People enjoy the fine weather as they gather on the beach at Sennen Cove in Cornwall

Getty Images

28/30 29 May 2016

K, Moses Adams (South Africa), performs a noseblunt slide during the Red Bull Hold The Line competition at The Royal Albert Hall in London

Getty Images

29/30 28 May 2016

Princess Anne, Princess Royal and Vice Admiral Sir Tim Laurence attend a service at a war graves cemetery to mark the Battle of Jutland in South Queensferry, Scotland. The events begin a weekend of commemoration leading up to the anniversary on 31 May and 1 June to mark the centenary of the largest naval battle of World War One where more than 6,000 Britons and 2,500 Germans died in the Battle of Jutland

Getty Images

30/30 27 May 2016

Leader of Britain's opposition Labour Party, Jeremy Corybn, arrives to deliver a speech on the merits of Britain remaining in the European Union, in Doncaster

Getty Images
A late amendment to the 2012 Health and Social Care Act allowed foundation hospitals to raise 49 per cent of funds from non-NHS work. The then Health secretary, Andrew Lansley, said lifting the private income cap would benefit NHS patients. Campaigners said switching to private patients in the face of huge debts was not the answer.
A spokesman for the Keep Our NHS Public campaign said: "This shows the worst aspects of the 'marketisation' of the NHS: focusing on a quick buck while the system around you collapses. The NHS needs to be rid of this vampiric spectre once and for all: healthcare is not about profit, it is not about competition. Public funding and public accountability are what matters." Although the income from private patients in English NHS trusts as a percentage of provider income has barely changed since the cap was lifted – from 0.71 per cent in 2010 to 0.72 per cent last year – shadow Health Secretary Heidi Alexander (left) said patients who wait months for treatment or hours in A&E will be alarmed: "The public has a right to know what impact private work has on waiting times."