Hospitals will struggle to find extra money for staff and beds if there is a leap in demand for Accident and Emergency services this winter, it has been claimed.
The Government has said that there will be no additional money to cope with winter pressures above the £380m pot for resilience and emergency contingencies allocated last December for the year 2015/16.
This money is about half the amount allocated in the previous year for National Health Service contingencies, and this winter's reserves have already been raided because of pressures in A&E departments, sparking fears that there will be little cash left to cope.
The admission that there would be no extra funding was announced quietly in a parliamentary written answer by a Health minister just before the summer recess.
Labour warned that many clinical commissioning groups, who run local NHS budgets, had already been forced to eat into forthcoming winter reserves just before the election, meaning that a flu epidemic or another kind of health crisis would put services under severe strain.
In numbers: the NHS crisis
The announcement does not amount to funding being cut, and some of the first tranche of cash, which will have paid for extra bed space and equipment, will still be available. But if there is an A&E crisis there will be concerns about the lack of funds available for extra staff and other resources.
Nine out of 10 acute trusts have warned that they will be in deficit this year, while, in total, NHS providers are forecast to be in the red to the tune of £2bn.
The four-hour maximum waiting target for A&E in all hospitals has been missed in England for 100 consecutive weeks, while the number of patients waiting more than four hours has quadrupled since 2010.
In a written answer on 20 July, health minister Jane Ellison said: "For 2015/16, around £380m has been allocated to all clinical commissioning groups (CCGs) to support resilience initiatives, including tackling pressures on accident and emergency departments and is included in CCG baselines. The 2015/16 arrangements were announced in December 2014." The £380m includes the £350m for CCGs and £30m for ambulance services and NHS England regional teams, also announced in December 2014.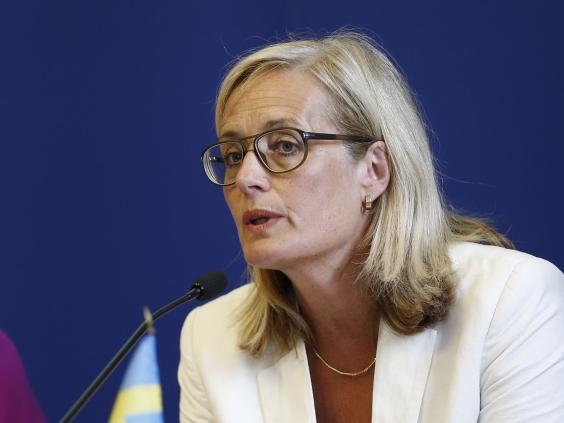 In 2014/15, £700m was made available for operational resilience.
The lack of extra money calls into question the government's commitment to meet the target set by NHS England chief Simon Stevens for £8bn extra a year to sustain the health service.
In April, the magazine Pulse revealed that CCGs were being forced to tap into their 2015-16 "winter pressures" allocations to fund urgent care in the run-up to the general election.
The Shadow Health Secretary Andy Burnham said: "David Cameron is brewing up a perfect storm for the NHS this winter.
"Not only have the Tories made it harder to see a GP, closed 50 walk-in centres, and reduced social care services for elderly people, now they are admitting that they have not set aside any extra emergency support to help our struggling A&Es to get through the winter.
"This means hospitals will be left with just half the winter reserves they had last year, even though experts are predicting that this will be the toughest year for the NHS in recent history.
"The reserves that might have supported A&Es this winter had to be raided just to keep emergency departments going in the run-up to the election.
"This is a crisis of the Tory Government's own making. With A&E performance at its worst in a decade, the Government must urgently get a grip and look at what more can be done to help our health service to survive the winter."
But a Government spokesman said: "Labour have no credibility on NHS finances – only the Conservatives will fund the NHS's own plan to transform services with £8bn more from a strong economy. Labour fought the election promising far less than the NHS needs – and even that financed by a mansion tax Andy Burnham no longer supports."
Reuse content