New Indian Prime Minister Narendra Modi yesterday asked his citizens to "lay the foundation of a healthier India" by raising awareness of the dangers of tobacco and saying "no" to smoking. The message, sent via Mr Modi's Twitter feed, marked World No Tobacco Day, and the World Health Organisation (WHO) was looking for political leaders to follow up with similar messages, in the hope of stamping out smoking by hitting smokers where the impact is most immediate: in their pocket.
"Higher taxation, above anything else, is the most efficient way to stop people from taking up smoking, particularly young people," said WHO's Dr Ayda Yurekli, who is helping spearhead the campaign. "Plain packaging is an efficient tool … but higher taxation is still the best preventative."
The call comes after a number of international moves to tackle  tobacco. For decades, brands such as Gitanes and Gauloises have been as synonymous with France as the Eiffel Tower or the singer Serge Gainsbourg, who was rarely seen without a filterless cigarette between his fingers. But the French government is to bring in a new range of anti-tobacco policies next month.
The law, to be presented by health minister Marisol Touraine, is expected to include rules requiring manufacturers to stop printing their logos on packets, and to have the brand written in small letters under a prominent health warning covering at least 65 per cent of the packet.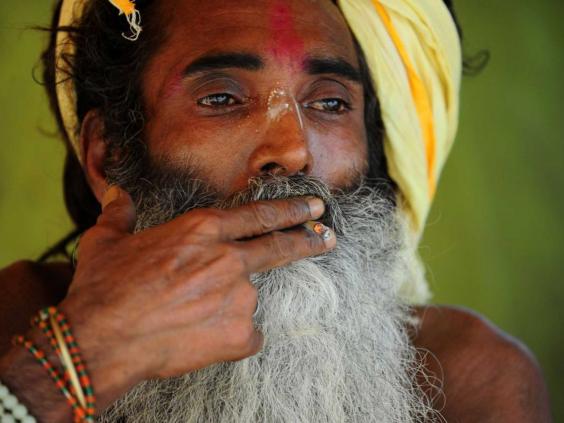 The state government in Delhi has also said it is looking at measures to help reduce smoking, including  a ban on the sale of chewing tobacco, and the possibility of designating a day at the end of each month on which no tobacco products can be sold.
Nearly six million people still die each year from tobacco-related illnesses, and the WHO launched its initiative after calculating that only 8 per cent of people live in countries where the tax on tobacco is prohibitive enough to deter users.
Based on 2012 figures, WHO estimates that by increasing tobacco taxes by 50 per cent, countries would reduce the global number of smokers by 49 million within the next three years and potentially save 11 million lives. It found that increasing tobacco prices by just 10 per cent cut tobacco consumption by about 4 per cent in high-income countries and by up to 8 per cent in low and middle-income countries.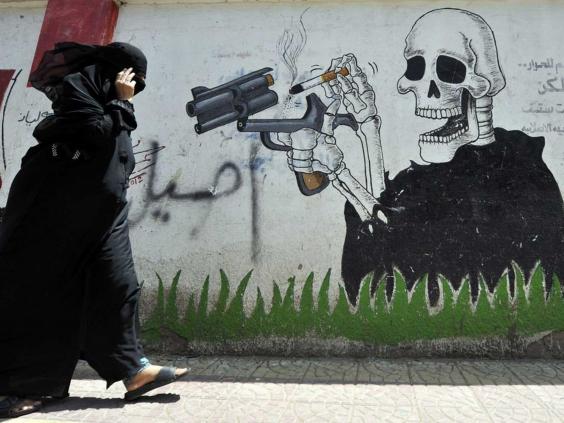 "The UK is providing a good example to the rest of the world by raising the percentage of tax on cigarettes to over 70 per cent of the retail price, and is used as an example across Europe of a success story," Dr Yurekli told The Independent on Sunday. We want to see more countries with similar rates."
She hopes that all governments will eventually pass tax increases that exceed increases in consumer prices and incomes.
France increased tobacco taxes, banned large-scale advertising on televisions and hoardings, forced manufacturers to display health warnings on packets, and placed limits on where smokers could smoke in public back in 1991.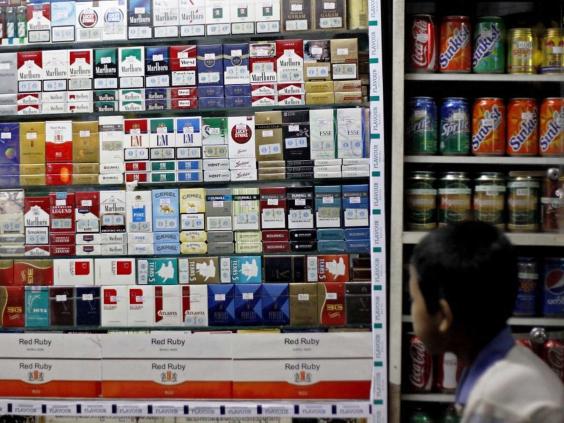 However, plans by the French government to impose a 40-centimes tax rise on cigarettes this year was scaled back by half in the face of public opposition, to the frustration of anti-smoking campaigners. One in three French teenagers aged 15 to 19 are believed to smoke, the Health Ministry found, prompting demands for even tougher rules in the legislation to be announced on 17 June.
The WHO cites the UK as a success as it has witnessed one of largest reductions in tobacco use in recent years. Smoking rates dropped to 22 percent in 2011 – for men and women – from 37 per cent for men and 35 per cent for women, six years earlier.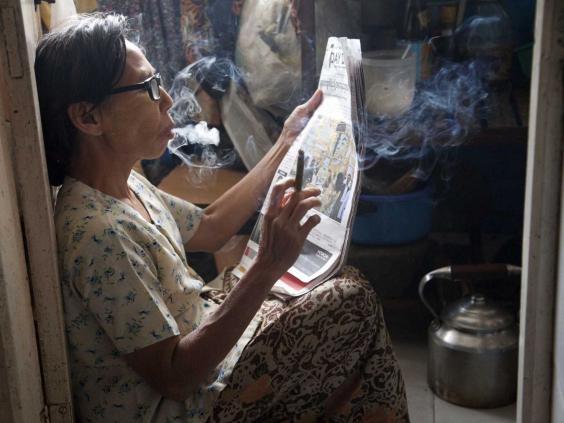 The WHO hopes its higher tax campaign will ensure this success is repeated elsewhere. Recent tax rises in India and the Philippines – where the increases under the Sin Tax Law see proceeds go directly to health programmes – have resulted in significant falls in the number of smokers.
The French legislature is also considering placing e-cigarettes on the same legal footing as tobacco smoking, making it the first European country to ban their use in public places. E-cigarette stores have been springing up across France, which now has almost one million users.
Ms Touraine's office did not confirm the report of the upcoming legislation, but the ministry said that it was studying several options for its "national smoking reduction plan".
Reuse content