Residents at Denville Hall, the actors' care home where Richard Attenborough died, were given incorrect drugs doses according to a report by the Care Quality Commission (CQC), which criticised it for mismanaging prescriptions.
The care home had already been told by the independent health regulator in July to take action regarding the safe management of medicines, but inspectors discovered on their recent return that the service was still "not safe". Its chair assured The Independent none of its residents had been put at risk by the failings.
Denville Hall in Northwood, London, caters for up to 40 actors or people associated with the acting profession. Residents have included Dulcie Gray, the Howards' Way actress, Doris Hare from On The Buses and Pat Coombs of The Dick Emery Show, while Attenborough's wife Sheila Sim still lives there.
Care homes are assessed in five areas and Denville Hall failed to meet standards in one of these for "caring for people safely and protecting them from harm". The CQC's judgment was that the home "did not have the appropriate arrangements in place to ensure that people were protected against the risks associated with the unsafe management of medicines."
Inspectors said: "We found the service was not safe because people were not always protected against the risks associated with medicines."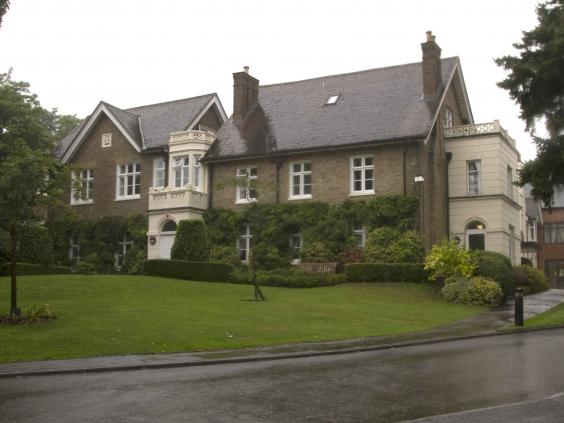 The care home responded to the July inspection by stating it had since taken action, but when inspectors returned in September to look at the recording and storage of medicines they found there were still "omissions in records" and problems with accuracy. They discovered some residents were being given incorrect dosages and that "people were not always receiving medicines as prescribed".
Inspectors discovered one person was prescribed a varying dose of the anticoagulant warfarin and nurses recorded a higher dose to that prescribed for two days. They could not determine the actual dose given.
Another person was prescribed half a tablet to "help their mood" and the CQC audit suggested a whole tablet was given for eight days.
Care home managers told inspectors the failings were as a result of using agency staff. Inspectors also said some of their previous concerns had been addressed. The home must now provide a report into what action it will take to address the concerns. If the CQC remains dissatisfied a formal warning will be served.
Lalla Ward, Chair of Denville Hall, said: "It is just one area [where we have not met the required standards] and it does not compromise any person in the home.
"We are working very closely with the CQC – it is deeply important that the CQC inspects homes so when they do find anything we can put that right.
"Denville Hall is a wonderful place and it breaks my heart that one minute thing can give a misrepresentation [of our care home]."
Reuse content