An American breast cancer group is claiming that their online calculator can help determine a woman's risk of developing breast cancer based on a few simple health questions.
The Breast Cancer Surveillance Consortium (BCSC) risk calculator asks women to input some information about themselves - their age, their ethnicity, whether there is a risk of breast cancer in their family, previous biopsy results and breast density - and claims to be able to let them know roughly their percentage chances of developing breast cancer in the next five or 10 years.
Speaking to the Daily Mail, Dr Charlotte Gard, a consultant at the BCSC said that the tool is unique, because it takes into account details about both breast density and biopsy results.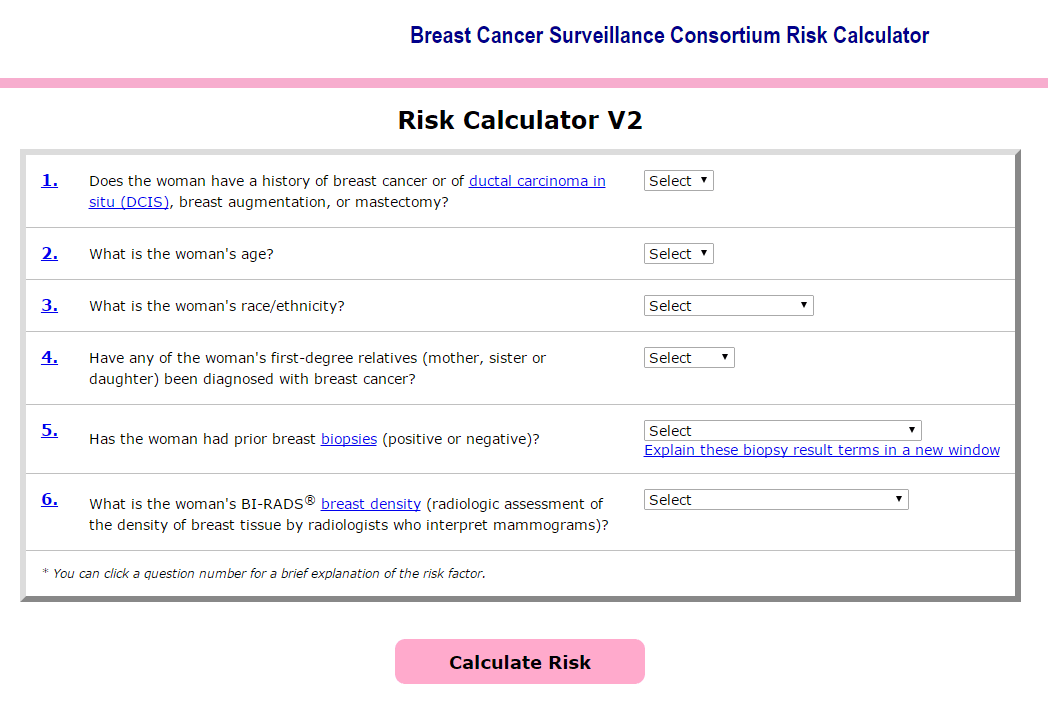 Breast density can be measured during mammograms, and measurements range from mostly fatty tissue to very dense tissue.
Women with higher density breasts are more at risk from breast cancer, so including this measurement in the calculator makes it a useful tool for women and doctors.
Dr Gard told the paper it is important that women know what to do with information about their breast density when it is measured during a mammogram.
She said the calculator was "something that we can give them that's geared toward helping them better understand their risk and, with their physicians, determine what the best next steps are for them."
The breast cancer survival rate in the UK has significantly increased in recent years, with 78 per cent of those diagnosed living for 10 years or more.
However, there are more than 50,000 new cases a year, and 11,716 deaths in 2012, according to figures from Cancer Research UK.
Reuse content